More Coverage of WTM in Our Next Issue—Meanwhile …
A Selfie Tour of the World Travel Market: Equipped with the very best smartphone available, the Inbound Report's intrepid editor-in-chief, Jake Steinman, visited a number of booths and took photos of delegates in front of him, to his side and over his shoulder as he demonstrated through a variety of expressions just how flexible the human face is. Along the way, he also gathered occasional news bytes, which found space in some of the captions that follow.
At the Smart Destinations booth:  Lori Timony (right), vice president, channel sales and strategic accounts: and Tara Didi, New York City regional manager, expanding their Smart Card to UK operators.
Representing Big Bus Tours at the big trade show are Gisel Vidals, head of national trade sales, USA; and David Falsetti, senior sales manager, New York.
In front of the AlliedTPro booth with Mark Morello (right) and Marc Haeni, director of international sales & business development at Kuoni Destination Management USA, who had several of their appointments from Western Europe delayed due to fog.
Steinman appears to "Experience the Ride" virtually while visiting with the company's president, Dan Rogoski, and Renee Wilson, director of tour and travel.
WOW Air's Engilbert Hafsteinsson, vice president, sales and marketing; and Sigridur Erlendstottir, regional manager for Wow Air, the Reykjavik, Iceland-based carrier that offers fares to the USA as low as $99 from 11 European destinations.
Also from WOW Air, Svana Fridriksdottirr, vice president, communications, made the rounds visiting booths in the USA pavilion, promoting the company's low-cost flights to connecting destinations.
Despite the best efforts of our editor-in-chief to obscure them, Ashley Ciora, vice president of travel industry sales at the Greater Palm Springs CVB and Hubertus Funke, San Francisco Travel's director of international tourism, Europe & Latin America, manage to squeeze themselves into this selfie.
At the Travalco booth, we found Peter Van Berkel—he's been president of the company for 30 years—with his sister Mariane. Van Berkel told us that has hired Travalco hired Stacy Cohen, who was laid off last May from AlliedTPro after more than 25 years  with the company (and its predecessor, Allied  Tours) as its new market manager in New York and Karen Omojola, based in Las Vegas, who is new market manager for the West Coast.
Managing a shy, half-smile in this selfie is Hercules Zeris, long-haul product manager for Riviera Travel, Staffordshire, UK.
We had to rush this one, as the Tui Destinations Services—now split off from Hotelbeds— booth was very busy.
There was some trade talk with Nick Evans (left) a new-media-in-general consultant, and Doug Armstrong lifestyle and travel vlogger, whose work is popular on YouTube. Both are with Vida Digital.co.uk.
All things Elvis were on display during a current, long-running exhibit—"Elvis at theO2"—at London's O2 Centre, aided by Graceland. And, despite a nearby concert on the same night (Wednesday) by U2, the Elvis program, sponsored by the Memphis CVB, attracted a substantial crowd.
Peter Yeswawich, vice chairman of MMYG Global, and a popular speaker and presenter at travel industry events, moderates a trivia contest that held the interest of the delegates who attended.
With two of the Tourico Holidays team: Dermot Quigley, executive vice president of global product development at Tourico's parent company, Travel Holdings; and Lauren Volchev, Tourico's executive vice president of global sales, who was promoted to the post in September discussing their "Convincing the Unconvinced" strategy.
With Oscar Perez, general manager of City Tours Maine, the New England Branch of the northern New Jersey-based receptive tour operator, City Tours. Perez told us that the operation is rebranding itself, changing its name to Creative Tours.
Longtime fashion maven Kathy Anderson, president of Anderson Retail Tourism, her own Scottsdale, Arizona marketing firm, was in London representing America's Premier Shopping Places, which has more than two dozen locations in 13 states in the USA.
Yeehaw! From the Fort Worth CVB, there are (left to right): Estela Martinez-Stuart, director of tourism; Bob Jameson, president and CEO; and Jessica Christopherson, director of public relations. Fort Worth is hosting The NAJ Group's next Active America-China Summit March 16-18, 2016.
Lori Harnois, executive director of Discover New England since August 2014, was previously state tourism director for New Hampshire. (Note free product placement in this photo.)
Cathy Keefe, media relations manager for US Travel, meets with Nigel Thompson, travel editor for the Daily Mirror, to discuss what's new for IPW 2016 in New Orleans.
Enjoying the selfie moment with Linda McMahon, director of group sales, Daytona Beach CVB, which will be the official WiFi sponsor at the RTO Summit in Orlando.
Nick Hentschel, vice president, business development, AmericanTours International (ATI) and the potential heir apparent to take over direction of the company from his mother, Noel Irwin-Hentschel, tells Inbound Report's editor-in-chief that demand has resulted in increased departures for their Western US Air tour program
Sevil Arnavutiglu-Le, regional director West Coast, Hotelbeds, explaining to Rafael Villanueva, senior director of international sales for the Las Vegas Convention and Visitors Authority that although Hotelbeds is on the block, there will be no changes in the foreseeable future
Robert V. Graff, vice president of marketing for Las Vegas-based Papillion Group, holding court with a group from Spain who listen to his explanation of new air products that his company is launching to the Grand Canyon.
Tom Kiely, executive vice president, tourism, San Francisco Travel, takes a brief break between meetings to say hello.
Cynthia Schmitt, director, international tourism sales at Citadel Outlets in Los Angeles, told us that the its parent company, Craig Realty Co., has just purchased the Barstow, Calif. outlet center 100 miles northeast of Los Angeles and is renaming it "Oulets at Barstow."
A last stop—at the Philadelphia CVB booth for a chat with Svetlana Yazovskikh, senior international tourism sales manager and a major reason for the city's increased profile with overseas visitors.
 SeaWorld to Shut Down Killer Whale Show in San Diego
In response to increased public criticism of the activity, as well as declining revenues at its three parks, SeaWorld is phasing out its killer whale show at SeaWorld San Diego. (The killer whales, or orcas, are the largest of oceanic dolphins.) In a wide ranging conference call last week with business analysts, Joel Manby, president and CEO of SeaWorld Entertainment Inc., made the announcement, indicating that the company will phase out the show in 2017. He indicated that its San Diego show, "One Ocean," will be replaced with an "all new Orca experience" that will emphasize the "natural behavior of whales."
Manby also said that the company will continue to spend heavily on a multimedia campaign to respond to its critics—a campaign that, by most accounts, seems to have checked a steady decline in annual visitor numbers. Attendance at SeaWorld's collection of parks dropped 4.2 percent in 2014. But, following the multimedia campaign that emphasizes the company's rescue, rehabilitation and return-to-the-wild efforts for sea animals, attendance fell only 0.4 percent in the most recent quarter.
The company has faced strong criticism in recent years by activists who charge that keeping the orcas in captivity is cruel and unnecessary. This criticism intensified in the wake of a 2013 documentary film, Blackfish, produced after a SeaWorld Orlando trainer was killed by one of the park's killer whales
Also, some European tour operators have stopped selling packages that include the SeaWorld show. And last month, the California Coastal Commission recently ruled that the park must eventually end its killer whale breeding program and halt the transfer of new whales to the park. Such a condition would eventually put an end to the park's most popular attraction. For the most part, the reaction to SeaWorld's move from critics seems to have been restrained, with the consensus view suggesting that the company's action was a good first start.
USA Announces the Expansion of Global Entry to UK Citizens
Using the occasion of Day Two of last week's World Travel Market (WTM) in London as a venue sure to give maximum exposure to the news, Matthew Barzun, U.S. ambassador to the UK, announced that the Global Entry program is coming to the UK effective Dec. 3.
Travelers who apply for and are approved for the Global Entry program—they must pay an application fee and undergo an intensive background check—will be able to avoid long entry queues when arriving through the U.S. The average processing time for Global Entry members in a U.S. airport is one minute.
Gil Kerlikowske, commissioner, U.S. Customs and Border Protection (CBP), , who also discussed the program at last June's IPW in Orlando said it was intended to speed up lawful travel, while improving security."It allows us to push 'vetted' people through the system much more quickly. People we trust – but not without verification and monitoring," he said. "It allows our finite resources to concentrate on the people we should be spending more time on," he added.
Currently available at 46 U.S. airports and 13 preclearance locations†, Global Entry streamlines the screening process at airports for trusted travelers. The program has more than 2.5 million members enrolled now, and CBP receives approximately 70,000 new applications for Global Entry each month. As an added benefit, Global Entry members are also eligible to participate in the TSA Pre✓™ expedited screening program.
††Current Pre-Clearance Locations
| Country/Market | Airport |
| --- | --- |
| Ireland | Dublin |
| Ireland | Shannon |
| United Arab Emirates | Abu Dhabi International |
| Bermuda | L.F. Wade International |
| Aruba | Queen Beatrix Internationa |
| Bahamas | Nassau |
| Canada | Lester B. Pierson International |
| Canada | Winnipeg |
| Canada | Vancouver |
| Canada | Victoria (Port Angeles, Wash.) |
| Canada | Montreal Trudeau |
| Canada | Halifax Stanfield |
| Canada | Edmonton |
| Canada | Calgary |
| Canada | Ottawa McDonald-Carter |
U.S. Airports with Global Entry Kiosks
How many frequent UK travelers to the USA are there? It does not seem likely that a once-or-twice-a-year UK would pay the fee and undergo the background check involved. For instance, to register for Global Entry, UK citizens will apply through the UK Home Office website and pay a £42 ($63) processing fee. If the applicant passes the UK vetting, they will then receive a "UK Access Code," which applicants will enter when applying for Global Entry through CBP's Global Online Enrollment System. The non-refundable application fee for a five-year Global Entry membership is $100 and applications must be made online. Once the application is approved, a CBP officer will conduct a scheduled interview with the applicant and then make a final eligibility determination.
According to CBP, nearly five million Britons visited the United States in Fiscal Year 2015 and more than 125,000 of those visitors traveled to the United States four or more times.
"The perception is probably greater than the reality," Ron Erdmann, deputy director of the U.S. National Travel and Tourism Office (NTTO), told the Inbound Report, explaining that, "on average British travelers to the USA only take 1.6 trips to the country in a 12 month period.  In fact, 66 percent only take one trip per year.  Their limited number of trips would probably mean they were unaware of this program and did not take advantage of it. "
"But, for the remaining travelers, and more for the U.K. business and convention travelers who take more trips to the country will be impacted more," he added. "They are here to conduct business in America so the option to spend less time in line and more conducting business will be well received."
Japan: US Travel for Leading Operators for August Peak Season Suffers Double Digit Decline
Overseas departures for all global destinations by Japanese travelers crept up by three-tenths of a percent in September 2015 (vs. September 2014), the first monthly, year-on-year increase since May 2014. Otherwise, when looking at the latest data from government, industry and trade organizations, one is persuaded to speculate that overseas travel from Japan to the United States might be on target to meet the expectations of the official forecast of the U.S. Department of Commerce's National Travel and Tourism Office (NTTO) even if expectations are low—NTTO has forecast that travel to the USA from Japan will decline by two percent in 2015.
Cited by analysts of the market as a principal reason for the decline of the market is the weakness of the Japanese Yen vs. the U.S. dollar. From mid-August 2012 to mid-August 2015, the Yen fell 36.5 percent in value vs. the dollar.
Yen vs. Dollar 2012-2015†
| Year | ¥ = $ |
| --- | --- |
| 2015 | .80¢ |
| 2014 | .97¢ |
| 2013 | 1.02¢ |
| 2012 | 1.26¢ |
† Prepared by Inbound Report using mid-August numbers from the currency tables of Xe.com
While NTTO has been unable for furnish data for 2015 in a timely fashion because of processing difficulties within the U.S. Department of Homeland Security, there are some statistical hints one can glean from other data.
For instance, information provided by the two dominant Japanese carriers—Japan Airlines (JAL) and All Nippon Airways (ANA)—shows healthy, if modest, increases in passenger traffic to the U.S. mainland and Hawaii for the key travel period of April-September, which is the first half of the fiscal year in Japan.
| Carrier | Passengers to U.S. Mainland & Hawaii | Change vs. April-Sept. 2014 | Load Factor |
| --- | --- | --- | --- |
| JAL | 1,016,715 | 6.90% | 81.40% |
| ANA | 932,595 | 9.90% | 76.30% |
Notes on August 2015 Overseas Travel
—Total sales amount of overseas travel booked by the 49 major government registered travel
companies was $ 1.824 billion, a 13.6 percent decrease vs. August 2014, according to the Japan National Tourism Organization (JNTO).
—Contributing to the decline were the decreasing value of the Yen, as well as the move of Silver Week holidays to a later period in September, which affected August bookings.
—Total amount of package sales was $666.36 million dollars, down 19.3 percent vs. August 2014.
—The total number of customers was 327,136 persons, down 20.8 percent vs. last year.
—Total sales of the 19 JTB Group travel companies was $544.15 million.
—The share of the 15 major companies of JTB Group's 19 companies–JTB Business Solutions, Travel Plaza Int'l, PTS—was 40.42% for August.
—The share of JTB's customers in total overseas travel in August was 17.9 percent—down 7.6 percent vs. August 2014.
Activity of Top 10 Travel Companies August 2015*
| Company & Rank | Sales (Millions, U.S $) | Growth Ration |
| --- | --- | --- |
| 1. JTB Group 15 companies | 412.75 | -18.10% |
| 2. H. I. S. | 344.1 | -10.00% |
| 3. JTB World Vacations | 237.38 | -17.00% |
| 4. Hankyu Express 3 companies | 157.09 | -9.70% |
| 5. KNT Holdings 8 companies | 124.02 | -17.20% |
| 6. Nippon Travel Agency | 102.76 | -20.00% |
| 7. JALPAK | 54.24 | -15.90% |
| 8. DeNA Travel (Air Link) | 45.87 | 1.90% |
| 9. Travel Plaza Int'l (JTB) | 39.82 | -13.00% |
| 10. JTB Business Solutions | 36.43 | 6.60% |
* These companies have 84.6 percent share of Japan market
Meanwhile, Japan Grows Older:  
While the monthly figures for 2015 continue to be processed, the overall data for 2014 are complete and, here and there, there are some interesting points to contemplate.
—Proportionate to their share of the nation's total population (124.4 million), Japanese women 25-29 (a key demographic component of the "Office Women" market) travel the most, with 27 percent of them taking overseas trips.
—Proportionate to their share of the nation's total population, more residents of the Tokyo prefecture—26.5 percent—traveled abroad than did residents of other prefectures.
—Greater Tokyo airports (Narita and Haneda) were the most used by overseas travelers, with 10.6 million overseas departures (62.54 percent of the nation's total) taking place from the two airports
—Of the nation's total male population, 44.24 percent fall into the 40-to-59-year-old category
—Of the nation's total female population, 41.43 percent fall into the 20-to-39-year-old category
—The 65-to-69-year-old age group continues to expand—it grew by 1.9 percent in 2014.
—The population of the overall senior segment (65 and older) is 33,840,000, comprising a total share of 26.7 percent.
Attracting the "Unbanked" Indian Traveler: Show Me the Money!
From the Global Trends Report for the World Travel Market by Euromonitor International that was released during WTM last week in London. One of the sections highlighted dealt with India. Here are some highlighted points culled from the report.
India remains a predominantly rural country with over 66 percent of the population living in rural areas, with cash purchases the only option for payments.
As only 7 percent of India's villages possess a bank, these rural consumers make up the majority of India's unbanked, an estimated 500 million people in 2015, according to the Bank of India.
For many of these consumers, travel and online booking of tickets may appear an unrealistic dream, but the situation is slowly changing as travel companies reach out to the unbanked.
The Cash on Delivery (CoD) payment model has seen great success with online retailing, and a number of travel companies have recently established a service for ticketing.
Consumers book a ticket online, often using a travel agent or internet café, and a cash payment is collected after which the ticket can be downloaded or delivered.
Jet Airways has signed up with GharPay, which specializes in CoD payments, enabling customers to book their tickets online, and tickets are emailed after the payment is collected.
Internet access for India's rural population and smaller cities looks set to expand dramatically, leading to over 320 million internet users by 2019.
This improved internet access, combined with a growing availability of mobile phones, is likely to result in increased mobile payments and applications for unbanked consumers.
In August 2015, 11 companies-including Airtel and Vodafone-were granted licenses for banking transactions such as deposits and payments, but not loans.
This move aims to bring mobile banking to India's unbanked, similar to Kenya's M-Pesam-commerce, used by two thirds of adults in Kenya to make purchases, including travel.
Cleartrip, one of India's leading OTAs, reported that 26 percent of online users and 18 percent of mobile users prefer to pay for all their travel bookings by the cash on delivery method in 2015.
For many emerging markets, these types of purchases can be seen as a way of creating trust in online bookings as payment and ticket delivery are carried out at the same time.
NEW AND INTERESTING PRODUCT
Nation's Largest Shopping-Entertainment Complex Planned for Miami: While it will be some four years before the project comes to fruition, the sheer magnitude of American Dream Miami—a massive development that will have 3 million square feet of retail space, 2 million square feet for entertainment facilities and 2,000 hotel rooms—warrants intense news coverage with every announcement of its progress. American Dream Miami will be situated in Northwest Miami near the point at which Interstate Route 75 intersects with the Florida Turnpike, and is expected to generate 103,000 to 127,000 vehicular trips each day. The development will be the largest of its kind in North America. "Largest" is a description not unknown to its developers, the Triple Five Group  (The company is closely held, owned and operated by the Ghermezian family of Canada) which also operates the West Edmonton Mall and the Mall of America, as well as another American Dream project in northern New Jersey.
Robert Gorlow, head of Florida operations for the Triple Five Group, revealed new details about the massive American Dream Miami mall and theme park project during a recent meeting with the South Florida Regional Planning Council. Highlights of his presentation included the following:
American Dream Miami would have over 3 million square feet of retail, about 2 million square feet of entertainment and 2,000 hotel rooms. The retail mix will be similar to that of Mall of America.
The entertainment component will include a theme park, the world's largest indoor ski slope measuring 180,000 square feet, 800 feet long and 16 stories high plus an ice climbing wall, a water park, a giant observation wheel, a submarine lake with marine life such as sharks and manta rays, an Art Deco village with performance halls and a 3,000-seat movie theater, an ice skating rink, a museum, bowling, and mini golf.
There will be over 100 restaurants, with a focus on fine dining.
Cold War Relic Could be New Travel Attraction in Wyoming: Following a public meeting in Cheyenne during which state officials discussed their agreement with the U.S. Air Force to turn a Cold War-era missile alert facility into a tourist attraction, the project seems on its way to fruition. The site is located about 25 miles north of Cheyenne, which is the state's capital. Staff from the Wyoming State Parks, Historic Sites and Trails staff used the occasion of the meeting to provide an update on the Quebec-1 Missile Alert Facility. The state and F.E. Warren Air Force Base signed an agreement earlier in October that paved the way for the building to be turned into an interpretive museum and historical site. The 5-acre facility built in 1962 was used by airmen who monitored nuclear intercontinental ballistic missiles. It was deactivated in 2005 and military officials initially planned to demolish it. The legislation that enabled the leasing of the site by the state specifically called for the Wyoming Department of State Parks and Cultural Resources to "operate the facility as a tourist attraction."
HODGE PODGE—Shifts, Shakeups and Occasional Shaftings in the Tour and Travel Industry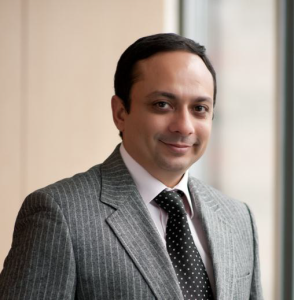 Kuoni has sped up its restructuring following its divestiture earlier this year of its European tour operation businesses and has selected Zubin Karkaria to replace Peter Meier as chief executive. The move came right after the company reported a net loss of $292 million in the first three quarters of the year compared with a $52 million profit in the same period in 2014. The company also said that 350 other jobs would be eliminated. Karkaria was previously head of Kuoni's visa services business.
At Thomas Cook, Alice Macandrew has been appointed group communications director in London while Mathias Brandes will return to Germany as head of communications for continental Europe, covering Germany and the other continental European markets.
Stefan Binder has been appointed head of product management for the Deutsche Bahn-owned tour operator Ameropa. He will be responsible for developing the product portfolio. He was previously head of city trips at TUI Germany.
L'Tur, Germany a leading last-minute holidays operator in Germany, has named Benjamin Weiss as head of product and contracting. He replaces Stefan Baumert, who is returning to the company's main shareholder, TUI Germany, as head of the new product & trading unit. Weiss was previously head of TUI's budget brand 1-2-Fly.
American Express Global Business Travel has announced the promotion of Marco Pellizzer to the newly created role of vice president, mainland China and Hong Kong. Pellizzer will oversee the company's activities in Greater China (China Mainland and Hong Kong) including the management of client activities, sales and business development, local product development and marketing.
American Express Global Business Travel has also announced the the appointment of Daniel Hui-Feng Yang as general manager of CITS American Express Global Business Travel. Yang succeeds Marco Pellizzer. Yang comes to his new position from Kuoni/GTA where he was most recently head of FIT sales North Asia.
Merlin Entertainments has also promoted Hayley Anderson to the position of general manager, and Debbie Gibb to marketing manager at its Sea Life Michigan Aquarium at Great Lakes Crossing Outlets in Auburn Hills, Michigan.
Anderson, who has been with Merlin since 2002 will be responsible for overseeing all day-to-day operations, including hiring, staff retention and sales at both SEA LIFE Michigan Aquarium and the soon to be added Legoland Discovery Center Michigan. Gibb will manage all marketing and advertising outreach on behalf of the attractions. Gibb has more than 20 years of marketing experience with a focus on tourism, with past positions including a tenure as associate executive director at Student & Youth Travel Association.