The Continuing Saga of the Vanishing Kuoni Brand …in India
The Kuoni brand has been extinguished In India, following its acquisition by Thomas Cook (India). This closes another chapter in the history of Zurich-based Kuoni, whose remaining parts are up for sale as well. The acquisition, which was effected last August, also turned Kuoni's operations in Hong Kong over to Thomas Cook India. Kuoni India will be rebranded and will operate independently. The acquired company, with its brands SOTC, Sita and Distant Frontiers, will continue to sell outbound and inbound tour business and be part of the Thomas Cook's ledger. (Thomas Cook India has the right to continue with the Kouni brand in India for one year and in Hong Kong for five years.)
Explaining that Kuoni is not a strong brand in India, Madhavan Menon, managing director, Thomas Cook (India) told The Hindu, "The Kuoni brand in India will disappear in weeks. The company will be rebranded as SOTC India, which is a strong brand in India. Tour and related services will be offered under SOTC, Sita and Distant Frontiers brands. The process of change has been initiated."
Menon said that, with the acquisition of Kuoni's network in India, Thomas Cook India now has 82 branches and 190 franchise outlets. Prior to the move, the currency exchange business was the main revenue earner for Thomas Cook; now, currency exchange and travel businesses will be equal.
Meanwhile, Back in the UK, Thomas Cook Sells Holidays via Installment Payments: The operator has teamed up with GoCardless to enable customers to pay for their holidays in monthly installments. A familiar practice in other markets—in South America, it is known as "parcelizing"—the technique allows customers to pay a deposit and spread the cost of their holidays throughout the year.
In a statement accompanying the announcement, Thomas Cook said it is one of the first travel firms to offer the interest-free payment plan to holidaymakers. The company said that setting up a direct debit, using GoCardless technology, involves no paperwork and takes less keystrokes than the average card payment. The system is integrated into the checkout process when a customer books on the company website.
How to Use Google Analytics to Forecast Your Inbound Market
At the Feb. 17th Digital Day—it is part of NAJ's two-day RTO Summit West at the Ritz Carlton Marina Del Rey, California—a full-day digital immersion program targeting traditional international sales professionals, Laszlo Horvath, CEO of Active Media and a worldwide authority on international search marketing techniques and will demonstrate in real time "How to Use Google Predictive Analytics to Forecast International Intent to Travel to Specific Destinations from a Variety of Source Countries." Attendees should bring their laptops as Horvath will walk them through each step of the process. While the two-day RTO Summit is sold-out, there is still space available for those who wish to attend Digital Day. For more information, visit: http://www.rtosummit.com/rto-summit-west/rto-summit-west-supplier-registration/
Just One Country Destination Has Three of the World's Top 10 City Brands …
The just released 2015 Anholt-GfK Roper City Brands Index℠ (CBI) report places Paris and London in the number one and two slots, with New York City and Los Angeles improving their 2013 rankings while Washington D.C. slipped four places despite improving its score.
Anholt-GfK City Brands Index
| City | 2015 Rank | 2013 Rank |
| --- | --- | --- |
| Paris | 1 | 3 |
| London | 2 | 1 |
| NYC | 3 | 4 |
| Sydney | 4 | 2 |
| Los Angeles | 5 | 7 |
| Rome | 6 | 5 |
| Berlin | 7 | 12 |
| Amsterdam | 8 | 11 |
| Melbourne | 9 | 10 |
| Washington, D.C. | 10 | 6 |
| Source: Anholt-GfK | | |
The biannual CBI℠ survey was conducted among citizens in 10 countries – both developed and developing – that play important and diverse roles in the flow of business, cultural, and tourism activities. In all, 5,166 online interviews were conducted with adults age 18 or over. The index measures the image of 50 cities with respect to six key dimensions:
—Presence: International status and standing
—Place: Outdoors and transport
—Prerequisites: Basic necessities, public amenities
—People: Friendliness, cultural diversity
—Pulse: Interesting events and activities
—Potential: Economic and educational opportunities
For the 2015 study, 5166 interviews were conducted in total, consisting of at least 500 interviews in each of Australia, Brazil, China, France, Germany, India, Russia, South Korea, UK and USA. Adults aged 18 or over are interviewed online in each country. Using the most up-to-date online population parameters, the achieved sample in each country has been weighted to reflect key demographic characteristics including age, gender, and education of the online population in that country. Fieldwork was conducted from September 10th to 23rd, 2015.
About the survey results, Simon Anholt observed, "Our survey was conducted before the November attacks in Paris – but, if past experience is anything to go by, such attacks do not change people's perceptions of the city in any significant or long-lasting way. There may be a temporary change in people's behavior towards Paris – but the attacks do not affect the reasons why people might admire the city's beauty, cultural life, opportunities, etc. and this is what CBI measures."
Aniseh Dalju Launches Own Receptive Tour Operator Company
Aniseh Dalju, long a presence in the tour and travel industry in southern California—she spent more than a decade along at Anaheim-based Destination America, lastly as vice president, business development and contracting, before leaving the firm last month—has launched her own receptive tour operator company: Onward, which will focus on providing upscale product.
We at the Inbound Report were as surprised as anyone at the news of her departure, so we contacted Dalju and had a brief Q&A to talk about what prompted her move and where she intends to take her company. Following is an excerpt from our conversation.
Inbound: As  a highly regarded industry professional, why would you leave a strong company such as Destination America to start something new?
Dalju: I had an opportunity to take all of my experience and network and start my own company with an industry friend, the owner of Lux Bus America. I left a great team at DA but this is something I've often contemplated and wanted to do.
Inbound: Given the difficult environment for RTOs this year, why would you open a receptive operator company?
Dalju: There's always room for someone who can provide service with reliable expertise at great value. And there's always a market for performance, sports, groups, and companies that need to produce corporate retreats and incentives.
Inbound: What do you plan to do that is different?
Dalju: There's room for more innovation and resourcefulness in our industry. Some of the larger companies are not able to be as agile as a start-up.  Plus, my partner is the owner of Lux Bus America who owns luxury buses that will allow us to offer guaranteed departures.  We're going to be offering sports programs as well as performance product. Diversification is key to success in group travel services.
For those interested in meeting up with Dalju, she and her team will be at NTA's Travel Exchange next week (Jan. 31-Feb. 4) in Atlanta. You can also contact her via [email protected], or by calling 310-926-9219.
NOTE: Aniseh Dalju will also be a panelist on Digital Day, the first day of NAJ's RTO Summit West (Feb.17-18 at the Ritz-Carlton Marina Del Rey, California) in a program entitled How do Traditional Tour Operators feel about Being Wooed through Social Media?"
What Are TripAdvisor's Top Ten Hotels for 2016?
Here are this year's Top Ten from TripAdvisor's Travelers' Choice hotels for the U.S. for 2016:
The Sherry-Netherland Hotel; New York
Bardessono; Yountville, California
The Nantucket Hotel & Resort; Nantucket, Massachusetts
French Quarter Inn; Charleston, South Carolina
The Oxford Hotel; Bend, Oregon
Ponte Vineyard Inn; Temecula, California
Icona Diamond Beach; Wildwood Crest, New Jersey
The Talbott Hotel; Chicago
Belamere Suites; Perrysburg, Ohio
Casablanca Hotel Times Square; New York
USA vs UK: Why Marketers Should Favor Fun Loving Brits over Workaholic Americans …
A new survey tells us that Brits are more likely to actually take the vacation time they receive, while Americans are more likely to forego some of the vacation leave days that they have earned. Key findings from the survey, which was commissioned by British Airways Holidays, include the following:
—More than two fifths of full-time British employees took all their vacation days last year, whereas just a third of Americans took it all.
—More than 21 percent of Americans who didn't take all their vacation last year said it was because they felt as if they were letting their employers down.
—Full time workers in Los Angeles spend the most amount of time working on vacation compared to workers in New York and San Francisco, with the average person in Los Angeles spending 34.5 minutes a day working.
—Almost a quarter (23 percent) of Americans think not taking enough vacations is affecting their health.
—As for earned vacation time, 18 percent of full time workers in the UK are entitled to 30 days or more of vacation from their employers, whereas just 9 percent of Americans have 30 days or more.
—On average, Brits are taking 22 days of vacation per year while Americans are only using 14.
—Overall, more than 42 percent of British people managed to use all of their vacation time last year, whereas just 37 percent of Americans took it all.
—The biggest reason for both Americans and Brits not taking all their holiday last year was that there was simply too much work to do. Two fifths of Brits (41 percent) and the same number of Americans (42 percent) said this was why didn't take it all.
—When they do get away, it seems workers on both sides of the Atlantic are still not switching off. Brits in full time work spend an average of 26 minutes a day still working on vacation, while Americans will spend even longer doing the same (31 minutes.)
—One in 10 Americans admit to spending between one and one-and-a-half hours a day working when they are meant to be relaxing on vacation, and those on a lower income are working the longest while they are away.
—42 percent of full time American employees also said they contact their colleagues while the colleague is on vacation – even worse, 10 percent of this group does so frequently. Similarly, 40 percent of British full-time workers said they contact their colleagues while the colleague is on vacation, with 11 percent of these saying they do so frequently.
—Americans and Brits are both fully productive for approximately three quarters of the time they are contracted to work – in other words, they are productive for a six-hour workday.
—Americans who work in education are productive for 79 percent of their workdays, whereas Americans in sales, media and marketing are typically productive for only 70 percent.
—Brits and Americans in the healthcare industry are contracted to work the longest hours: 21 percent of Americans work 10 or more hours work a day, compared with 23 percent of Brits.
—In the US, those who worked in sales, media and marketing had on average the least amount of vacation days a year with 13 days allowance, compared to those working in finance, who receive on average 17 days of vacation day allowance a year.
The research was conducted by Censuswide, with 2,045 full-time employee respondents in the US and 1,009 full-time employee respondents in UK, from January 8-13. The survey was conducted from a random sample of US and UK adults.
China's Alibaba Group to Launch F.I.T. Travel to USA.
As it prepares to grow its presence in the U.S. market selling both outbound and inbound travel, Alitrip two weeks ago unfolded its new strategic direction by staging a promotional conference and meeting in Los Angeles as it begins to develop closer relations with the tour and travel trade. The online travel agency has huge support in its endeavor, as it is part of the Alibaba Group, the largest online commercial enterprise in the world.
Alitrip used its Los Angeles event to sign partnership agreements with a number of U.S. tourism-related companies and launched the U.S. National Pavilion on its platform to mark 2016's China-U.S. Tourism Year. Alitrip will also make equity investments in U.S. travel trade companies this year to form deeper partnerships.
Alitrip's vice president, Zheng Zhou, told journalists that the travel platform's turnover had grown over 100 percent in 2014 and even more in 2015. Unlike its competitors, Alitrip's goal is to link up a series of basic infrastructure in the online tourism industry instead of doing direct management and direct procurement.
"We think that high-quality do-it-yourself travel is a new frontier. Right now it's very easy for Chinese travelers to visit Thailand and Japan on a tour," Zhou said, "but bigger destinations like America are a lot more difficult for them to navigate. So in the future we will invest in partnerships with local ground operators in this segment."
He said that Alitrip will focus its investments on two directions – to gain traffic and improve its service quality. "Up until now Alibaba has gained an excellent source of traffic and in the future we will search for ways to leverage this to boost Alitrip's operations," he noted, "as well as our positioning in the travel plus area."
Facing the fact that rival Ctrip is the acknowledged leader of China's online travel industry, Alitrip aims for a breakthrough by specializing in a single market. In the past various reasons the U.S. was difficult for Chinese visitors to access, yet it is sought after for Chinese travelers.
According to a report of the Tourism Research Center at the Chinese Academy of Social Sciences. The number of Chinese visitors applying for a US visa has gone up by 52.6 percent within a year, to 2.5 million, since the US extended its visa validity period from one to 10 years, according to a report of the Tourism Research Center at the Chinese Academy of Social Sciences. (This comports with what visa officials at the U.S. State Department have told the Inbound Report.)
Meanwhile, China's OTAs have gone through a year in 2015 during which the tourism industry has experienced a number of acquisitions, mergers and realignments and mergers that led to out-and-out subsidy wars. Alitrip's president Xiaohua Li said that Alitrip would not be drawn into the price wars. Instead it hopes to leverage its Alibaba family members and partners such as Ant Financial, Aliyun and big data as the basis of decision-making for destination service and break away from the old model of operations.
HODGE PODGE: Shifts, Shakeups and Occasional Shaftings in the Tour and Travel Industry
Don Welsh is leaving his post as president and CEO of Choose Chicago to take over as the new president and CEO of the Destination Marketing Association International (DMAI). Welsh leaves a bureau that has been plagued by state cutbacks in funding and a change in priorities that has resulted in the departure of numerous key personnel. He succeeds Michael Gehrisch, who last September announced his retirement as head of the organization after 15 years in the job. A veteran of more than 30 years in the travel and tourism industry, Welsh came to Chicago from leadership positions in the tourism bureaus of Indianapolis and Seattle.
---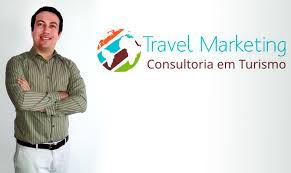 Wilson Silva, a former executive at the now-defunct tour operator, Nascimento Turismo, has announced the shutdown of Gapnet Paraná, a branch of the online travel company that he joined last June and has launched his own firm, Travel Marketing Consulting Specialized Tourism. The company will be responsible for managing social networks, creating sites and industry-specific consulting. For more information, visit www.travelmarketing.tur.br.
---
Herbert Faria has been hired by Mundial Vistos as director of marketing for its marketing department in Minas Gerais, Brazil. A 25-year veteran of the tour and travel industry, Faria has had professional stops at Soletur, Voetur, Turismo Visual and Nascimento Turismo.
---
Howard Smith has been named president of the Harlem Globetrotters, the legendary basketball team that is part of Herschend Family Entertainment, the parent company of Silver Dollar City in Branson, Mo. where the Globetrotters have an extended performance run each summer. Smith, who most recently served as senior vice president of content strategy for Herschend Enterprises, takes over leadership of the team from current CEO Kurt Schneider, who is stepping down following the team's 2016 North American tour in May. Before joining Herschend Enterprises, Smith was executive vice president of Nickelodeon recreation at Viacom, based in New York City. Prior to his time at Nickelodeon, Smith worked in London as director of network development for MTV Europe. He began his career at Turner Broadcasting Systems in Atlanta.
---
Condor has named former Lufthansa sales executive Oliver Widmann as general manager of international sales, with responsibility for 38 markets. Prior to joining Condor, Widmann was with Lufthansa for 20 years, lastly as vice president, global sales management.
---
Adrian Croft has been named director of sales and marketing for Khiri Travel UK. Croft will be responsible for growing Khiri Travel's portfolio of accounts in the UK. Croft brings over 15 years of travel industry experience to Khiri Travel. He previously worked for Kuoni Travel Group for seven years until 2006 as product manager and as regional director for Sales & Marketing – Europe.
---