Don Welsh is leaving his post as president and CEO of Choose Chicago to take over as the new president and CEO of the Destination Marketing Association International (DMAI). Welsh leaves a bureau that has been plagued by state cutbacks in funding and a change in priorities that has resulted in the departure of numerous key personnel. He succeeds Michael Gehrisch, who last September announced his retirement as head of the organization after 15 years in the job. A veteran of more than 30 years in the travel and tourism industry, Welsh came to Chicago from leadership positions in the tourism bureaus of Indianapolis and Seattle.
---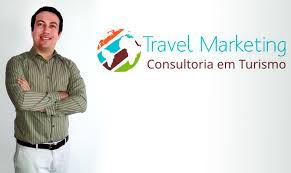 Wilson Silva, a former executive at the now-defunct tour operator, Nascimento Turismo, has announced the shutdown of Gapnet Paraná, a branch of the online travel company that he joined last June and has launched his own firm, Travel Marketing Consulting Specialized Tourism. The company will be responsible for managing social networks, creating sites and industry-specific consulting. For more information, visit www.travelmarketing.tur.br.
---
Herbert Faria has been hired by Mundial Vistos as director of marketing for its marketing department in Minas Gerais, Brazil. A 25-year veteran of the tour and travel industry, Faria has had professional stops at Soletur, Voetur, Turismo Visual and Nascimento Turismo.
---
Howard Smith has been named president of the Harlem Globetrotters, the legendary basketball team that is part of Herschend Family Entertainment, the parent company of Silver Dollar City in Branson, Mo. where the Globetrotters have an extended performance run each summer. Smith, who most recently served as senior vice president of content strategy for Herschend Enterprises, takes over leadership of the team from current CEO Kurt Schneider, who is stepping down following the team's 2016 North American tour in May. Before joining Herschend Enterprises, Smith was executive vice president of Nickelodeon recreation at Viacom, based in New York City. Prior to his time at Nickelodeon, Smith worked in London as director of network development for MTV Europe. He began his career at Turner Broadcasting Systems in Atlanta.
---
Condor has named former Lufthansa sales executive Oliver Widmann as general manager of international sales, with responsibility for 38 markets. Prior to joining Condor, Widmann was with Lufthansa for 20 years, lastly as vice president, global sales management.
---
Adrian Croft has been named director of sales and marketing for Khiri Travel UK. Croft will be responsible for growing Khiri Travel's portfolio of accounts in the UK. Croft brings over 15 years of travel industry experience to Khiri Travel. He previously worked for Kuoni Travel Group for seven years until 2006 as product manager and as regional director for Sales & Marketing – Europe.
---