Identity of Chinese Firm Seeking to Acquire Hotelbeds is Revealed…along with Other Suitors: JTB, Expedia and TripAdvisor also Mentioned as Contenders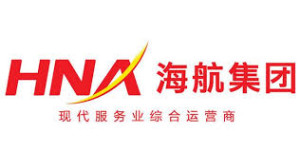 The HNA Group, a Chinese firm with global interests that include Hunan Airlines—it is China's fourth largest airline—is among the finalists bidding to acquire Hotelbeds, the B2B bedbank that Hannover, Germany-based TUI has had up for sale since late 2015.
A business website, ThisIsMoney.co.uk, citing unidentified sources, has reported that HNA's tourism division was likely to have a good chance at buying Hotelbeds, possibly as part of a consortium, because it lost out in an auction for Zurich-based Kuoni to EQT, the Swedish private equity firm.
The emergence of HNA, as part of a consortium, as the party which acquires Hotelbeds, was suggested by Uri Argov, founder and CEO of Tourico Holidays in a recent Inbound Report (March 23, 2016), in which he said "I would not be surprised if it were a combination of a Chinese company and investors from another company" that would acquire Hotelbeds. At the time, Argov explained, TUI had winnowed down the list of potential buyers to a group of finalists that included interested Chinese parties.
Ever since TUI announced late last year that the bedbank component of its business was up for sale, the guessing as to which investor has the inside track has involved names from throughout the world, with the European trade press suggesting that a leading candidate in the competition is EQT, the Swedish private equity firm that has acquired the remaining Kuoni brands, including the latter's GTA bedbank.
It should be pointed out that no one covering or reporting on the issue seems to have a handle on just who is or is not a serious contender in the competition to buy Hotelbeds. Just two weeks ago, a Spanish travel news website suggested that Booking.com was in the running. And the same report by ThisIsMoney suggesting that the HNA Group is a leading contender also threw out familiar names—not mentioned before—that might be under consideration: JTB, Expedia and TripAdvisor.
An ROI Index for DMOs that a 5th Grader Can Understand
Those DMOs who missed out on NAJ's DigMe Summit last week in Philadelphia—it is an outgrowth of NAJ's long-running e-Tourism Summit, held each fall in San Francisco—also missed out on an opportunity to hear and see an explanation of a an easy-to-understand ROI model developed from the ground up by a DMO marketing official that has received warm reviews from those who know about it.
Matt Clement, marketing and partnership manager for the Fort Worth CVB prefaced his presentation on his ROI "Cocktail" by pointing to a large image of Jeff Foxworthy, better known as the host of "Are You Smarter than a 5th Grader", and telling summit delegates that his objective in developing the bureau's ROI model was to develop something "so easy that even this guy can get it."
Those who work with Clement know him to be a "Measurement Sherpa," described by The Measurement Advisor as "an in-house data wrangler and measurement resource who organizes queries, and gains insight from data."
Clement told that publication that "DMOs used to rely on metrics such as web clicks and mentions to measure the success of campaigns. With new technologies such as tracking pixels, DMO's can now track things like number of arrivals per 1000 impressions."
"We can now say we had 3 million impressions in our target market or that we had one arrival per 4,000 exposures," he added, explaining, "That's pretty groundbreaking for destination marketers, which had to rely on vanity metrics before. It's allowing us to replace those less meaningful metrics with KPI's that have much more meaning to our shareholders."
The trigger that set off the development of his ROI Cocktail were reports provided by data partners including Adara and Arrivalist showing above average bookings and physical arrivals by visitors exposed to Fort Worth's owned media from origin markets in Califonia.
With its limited marketing budget more or less dictating that the bureau could promote to no more than two-to-three markets outside of primary its markets in Texas , Fort Worth began to target California and learn why its performance metrics indicated that traveler spend, length-of-stay and the price Californians paid for hotel rooms were higher than other long-range markets.
Creating an ROI Index: Determining Fort Worth's Top Origin Markets
—22.5 million = Total number of media impressions the Ft. Worth CVB tracked on the Arrivalist platform in 2015
—12.641 = Total number of arrivals the Ft. Worth CVB tracked on the Arrivalist platform in 2015
—1 = Average number of consumer arrivals in Ft. Worth market for 1,000impressions of FortWorth.com
Using the analytics platforms of Arrivalist and Adara, the bureau was able to pinpoint California travelers who had researched information on Fort Worth and indicated an interest in visiting as well as those who made a booking, what they paid for a room, how long they stayed and (on the basis of receipts) what their spend was (using data from the State of Texas soon to replaced by data from Buxton) .
The last piece of the puzzle that the bureau will soon solve soon with data partner Buxton, will be to analyze visitor spending across 7,500 retail segments.  This data will help the bureau further narrow its targeting even more precisely—up to a zip code + 4 level.
Out of this developed Clement's personal "ROI Cocktail"—a mix of metrics from each of his data partners—that has enabled him to illustrate to stakeholders and local governments the return on their investment in the CVB's marketing activity.
Instructions for preparing the "Cocktail" follow.
For those who would like to learn more, contact Matt Clement: [email protected]
China: Medical Tourism Gets a Shot In the Arm
The U.S. is receiving a growing number of tourists from China visiting for medical treatments they cannot get at home, according to China Daily. Though there are no official data indicating how many Chinese travel overseas for medical treatment, various sources, the newspaper said, estimate that more than 3,000 Chinese patients came to the U.S. last year for medical care, and about three quarters of them sought treatment for cancer, with lung, breast, liver and stomach cancer the most common types.
"This is a relatively new thing in the last two years that many people from China have been coming to the U.S. for medical care. Prior to that, there were very small numbers," Spencer Koerner, medical director of the Center for International Health and Telemedicine at Cedars-Sinai, told China Daily. "We noticed a year and a half ago when we started receiving more patients from China and many of them were recommended by people living in San Gabriel Valley."
On the Center's website, the tourism pitch is on the home page: "Staff members … can help you with translations or arranging special religious or cultural diets. Turn to them for help with travel, lodging and transportation during your stay. They can even help you arrange for tours and other diversions while you're in Los Angeles."
While medical centers, such as the Mayo Clinic, MD Anderson and the Cleveland Clinic, are beginning to compete on reputation, cities like Los Angeles, San Francisco and New York have the added benefit of large Chinese populations, said Josef Woodman, CEO of Patients Beyond Borders, a company that publishes medical travel guides.
Medical travelers tend to visit destinations that not only offer excellent medical care, but cultural familiarity as well, so a Chinese resident with a family in Los Angeles would be more likely to choose a nearby hospital within the region, particularly in an area like Southern California, which offers so much choice in quality medical care, he explained.
To promote Los Angeles as a medical tourism destination, the executives of five area hospitals—Cedars Sinai, Children's Hospital Los Angeles, City of Hope, Keck School of Medicine of USC and UCLA Health—joined Los Angeles Mayor Eric Garcetti on a trip to Guangzhou in late 2014, where they signed a Memorandum of Understanding to attract more Chinese medical tourists to the region.
Takeover of Kuoni by EQT Almost Complete—Layoffs at Kuoni UK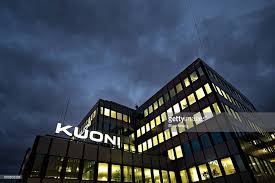 EQT, the Swedish private equity firm that is acquiring Zurich-based Kuoni, cleared a formal hurdle last week when it acquired about 80 percent of the group's voting shares—well beyond the threshold required to effect the $1.45 billion acquisition. Kuoni joins EQT's worldwide portfolio of some 60 companies in a variety of industries with 140,000 employees and combined revenues of around $19 billion.
EQT announced that Ulf Berg will be the new chairman of Kuoni, succeeding Heinz Karrer. Berg has experience in the restructuring of companies in acquisitions and corporate integrations, EQT said in a press release. Berg, who recently turned 66, was once CEO of Sulzer, an industrial engineering and manufacturing company based in Switzerland. Today he is president of Ems Chemie and also board the packaging machinery manufacturer Bobst. Berg has also been active on the boards of companies in the EQT portfolio.
The new Kuoni ownership also announced that the new board will have just three members—down from the current seven—with one of those slots to be filled by Michael Bauer, EQT partner and head of the Swiss branch of EQT.
In a related development, Kuoni UK said that it is laying off four people as a result of the reorganization of its trade call center at its Dorking head office. A fifth employee is taking early retirement. In place of the call center, Kuoni has created a new Partner Service Hub, which will handle calls only from key accounts and partner stores. It will be staffed by seven people and is scheduled to start operating by May 1. Also, Kuoni UK has appointed Brad Bennetts to the new role of national sales manager to focus on non-partner travel agent relationships.
Latest "State of Travel" Report Cites Surges in Use of Social Network, UGC in Travel Planning
Destination Analysts, a San Francisco-headquartered travel research firm, debuted its latest annual report on the State of Travel in America at NAJ's DigMe Summit last week in Philadelphia and it revealed some significant shifts in numbers in key categories.
David Reichbach, an attorney who specialized in the areas of intellectual property and electronic privacy before he joined Destination Analysts, told summit delegates that the key points contained in the survey—it has been conducted yearly since 2006 using a base of 2,000 U.S. leisure travelers—were as follows:
—U.S. travelers will be taking slightly more trips, sending more money this year than they did last year.
—More than a fifth of Americans will engage in multi-generational travel this year.
—Three out of five (594 percent) U.S. travelers relied on user generated content in planning their travel
—Half (49.8 percent) of all Americans used social media for planning their travel in 2015; this is up from 37 percent in 2014.
—Principal top tier destinations for 2016 are New York City, Las Vegas, Orlando and Los Angeles.
—Top second-tier destinations for 2016 are Hawaii, San Francisco, Boston and Washington, D.C.
The Inbound Report has summarized highlights of Reichbach's report in the tables that follow.
Who Will Travel More in 2016—by Generation
| Generation | Percentage planning to travel more | |
| --- | --- | --- |
| Millennials | 57.10% | |
| Generation X | 32.70% | |
| Baby Boomers | 23.00% | |
| Pre-Boomers | 18.90% | |
| Source: Destination Analyst | | |
Question: In the past 12 months, which of these Internet technologies or services have you used to help plan your leisure travel? (Select all that apply)
| Resource | Percentage |
| --- | --- |
| User-generated reviews of hotels | 27.30% |
| User-generated travel reviews of destinations | 25.70% |
| User-generated reviews of restaurants or activities | 23.20% |
| User-generated travel itinerary or blog | 12.40% |
| Source: Destination Analysts | |
Resources and Services Used to Plan Leisure Travel
| Resource | Percentage |
| --- | --- |
| Facebook | 30.80% |
| Twitter | 9.40% |
| Instagram | 8.50% |
| Periscope | 1.60% |
| Became a friend/fan of destination on social media website | 11.10% |
| Social photo sharing websites | 6.30% |
| Social bookmarking website | 9.10% |
| Source: Destination Analysts | |
| | |
Travelers Still Value Print:
Additional Resources and Services Used to Plan Leisure Travel
| Resource | Percentage Who Used |
| --- | --- |
| Travel or lifestyle magazine | 18.40% |
| Newspaper travel section | 14.10% |
| Commercial guidebook | 12.30% |
| DMO print publication | 15.4%†† |
| Direct mail piece | 15.60% |
| ††By comparison, 13.7 percent of travelers used a digital DMO guide | |
| Source: Destination Analysts | |
RTO Summit East in New York to Reveal Findings on Key International Markets
Online travel industry giant TripAdvisor will report on the findings of its latest survey of trends and developments from its European Travel Monitor research on Digital Day, the first of two days of NAJ's NAJ's RTO Summit East May 2-3 at New York City's Wyndham New Yorker hotel. TripAdvisor, through its educational arm, Destination Academy with TripAdvisor (DATA), is joining the NAJ Group in sponsoring Digital Day.  The May 2 agenda for the Summit features a number of leading experts in the tour and travel industry:
Fred Dixon, president and CEO, New York City & Co.—Welcome Remarks (8:50-9:00 a.m.)
Jake Steinman, founder and CEO, NAJ Group—Overview of the Top Trends in the Receptive Operator Industry.  A summary of takeaways gleaned from NAJ's 2015 "Listening Tour," where we visited over 30 RTO Offices and personally met with 56 operators in Orlando, New York and Los Angeles. (9:00 a.m.-9:30 a.m.)
Laszlo Horvath, president and founder, Active Media—How to Use Google Predictive Analytics to Forecast International Intent to Travel to Specific Destinations from a Variety of Source Countries.  Bring your laptop as Horvath will walk you through an exercise in how to use Google analystics. (9:30-9:50 a.m.)
Steve Paganelli, head of destination marketing, Americas, TripAdvisor—Key Travel Trends from the UK, Gemany and France. TripAdvisor will be releasing the most recent version of its European Travel Monitor research detailing how international consumers search and book travel. (9:50-10:20 a.m.)
Gio Palatucci, senior social media strategist, Sparkloft Media—When to Use YouTube for Marketing to International. The role of YouTube has grown from a publication tool to a major media channel that is a major search tool and mobile channel. With a sharp rise in search for travel content management of a channel and quality video content is an essential destination tool today–‐ allowing you to create, own and control a powerful cross platform media channel. (10:20-10:45 a.m.)
Coffee Beak (10:45-11:05 a.m.)
Damian Bazadona, CEO, Situation Interactive—Targeting Tactics to Reach Your Audience Online.  A seasoned veteran of marketing live Broadway theatre to the international market discusses new ways to reach international consumers pre-arrival and in-market. (11:05-11:25 a.m.)
Thomas Galati, travel account executive, LinkedIn—How to Woo Tour Operators Online. The art of social selling to people who don't want to hear from you until they need you. (11:25-11:55 a.m.)
Lunch (12:15-1:45 p.m.)
Andew Wiens, international destination market, Trip Advisor—The Power of TripAdvisor for International online Marketing. More than a review site, TripAdvisor has data-driven options that can help international inbound travel marketers isolate targeted source countries for tactical advertising programs that are surprisingly affordable. (1:45-2:15 p.m.)
Erin Francis Cummings, partner, Destination Analysts—State of the International Traveler. Using data from its annual study of internationally-oriented travelers in the top 12 U.S. feeder markets (United Kingdom, France, Germany, Italy, Canada, Mexico, Brazil, Australia, China, India, Japan and South Korea), Destination Analysts will share how international travelers can be reached and influenced, the media they consume, the types of experiences, lodging and dining they desire in the U.S., anticipated spending in the U.S. (including on types of items) and more. (2:15-2:45 p.m.)
Coffee Break (3:00-3:15 p.m.)
Keri Hanson, director, tourism and development, Macys, and New York City & Company—Hansen shares her experiences about some of the creative approaches she has used to brand Macy's to international visitors both on a pre-arrival and in-market basis. (3:35-4:00 p.m.)
"Genius Bar" Roundtable Discussions. Presenters available for small group consultation sessions. (4:00-5:00 p.m.).
For complete program information on Digital Day—it will be open to tour and travel professionals at an a la carte rate; NYC & Company members receive a $395 discount.  visit:http://www.rtosummit.com/rto-summit-east/rto-summit-east-supplier-fees-registration-policy/
HODGE PODGE: Shifts, Shakeups and Occasional Shaftings in the Tour and Travel Industry
HRS has appointed Guillaume Ridolfi as sales director, France. Ridolphi, who has 18 years experience in hotel industry sales and marketing, began his career in Paris. After several years, he opened the French office for Hotel.de. He founded his own startup, Headoo, in 2011. He later became the head of Visual Marketing operation for Europe before joining HRS.
---
In Brazil, Paul Bishop has left Gapnet after 21 years—the last ten in managing the consolidator's operation in the Northeast of the country—in order to devote time to personal projects. "I thank Gapnet and its board for the opportunity, to employees who had the opportunity to train, to travel agents who put their trust in our work and God, for driving me here," he said.
---
Harumi Leonard has been named purchasing and planning manager at Japan Pacific Travel Service, joining the company from her post as contract manager for Kuoni Group Travel experts in New York City, where she spent nearly five years. Her resumé also includes tenures with JTB Hawaii and the Kintetsu office in Osaka, Japan.
---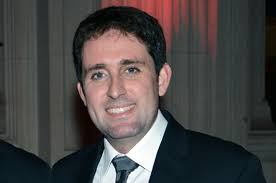 TAM Airlines, Brazil's largest air carrier by market share and fleet volume, has promoted Fábio Doneda de Camargo to the post of national sales senior manager. Camargo, who joined the airline in October 2012, had previously headed pricing and revenue management for the company. He came to TAM from the Whirlpool Corporation.
---
City Tours Maine has changed its name to Creative Travel Inc. Oscar Perez (left), who had served as general manager of City Tours Maine, is president of Creative Travel, which is based near Portland, Maine.