HRS has appointed Guillaume Ridolfi as sales director, France. Ridolphi, who has 18 years experience in hotel industry sales and marketing, began his career in Paris. After several years, he opened the French office for Hotel.de. He founded his own startup, Headoo, in 2011. He later became the head of Visual Marketing operation for Europe before joining HRS.
---
In Brazil, Paul Bishop has left Gapnet after 21 years—the last ten in managing the consolidator's operation in the Northeast of the country—in order to devote time to personal projects. "I thank Gapnet and its board for the opportunity, to employees who had the opportunity to train, to travel agents who put their trust in our work and God, for driving me here," he said.
---
Harumi Leonard has been named purchasing and planning manager at Japan Pacific Travel Service, joining the company from her post as contract manager for Kuoni Group Travel experts in New York City, where she spent nearly five years. Her resumé also includes tenures with JTB Hawaii and the Kintetsu office in Osaka, Japan.
---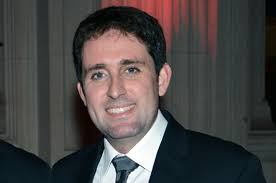 TAM Airlines, Brazil's largest air carrier by market share and fleet volume, has promoted Fábio Doneda de Camargo to the post of national sales senior manager. Camargo, who joined the airline in October 2012, had previously headed pricing and revenue management for the company. He came to TAM from the Whirlpool Corporation.
---
City Tours Maine has changed its name to Creative Travel Inc. Oscar Perez (left), who had served as general manager of City Tours Maine, is president of Creative Travel, which is based near Portland, Maine.