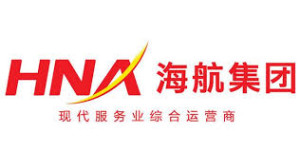 The HNA Group, a Chinese firm with global interests that include Hunan Airlines—it is China's fourth largest airline—is among the finalists bidding to acquire Hotelbeds, the B2B bedbank that Hannover, Germany-based TUI has had up for sale since late 2015.
A business website, ThisIsMoney.co.uk, citing unidentified sources, has reported that HNA's tourism division was likely to have a good chance at buying Hotelbeds, possibly as part of a consortium, because it lost out in an auction for Zurich-based Kuoni to EQT, the Swedish private equity firm.
The emergence of HNA, as part of a consortium, as the party which acquires Hotelbeds, was suggested by Uri Argov, founder and CEO of Tourico Holidays in a recent Inbound Report (March 23, 2016), in which he said "I would not be surprised if it were a combination of a Chinese company and investors from another company" that would acquire Hotelbeds. At the time, Argov explained, TUI had winnowed down the list of potential buyers to a group of finalists that included interested Chinese parties.
Ever since TUI announced late last year that the bedbank component of its business was up for sale, the guessing as to which investor has the inside track has involved names from throughout the world, with the European trade press suggesting that a leading candidate in the competition is EQT, the Swedish private equity firm that has acquired the remaining Kuoni brands, including the latter's GTA bedbank.
It should be pointed out that no one covering or reporting on the issue seems to have a handle on just who is or is not a serious contender in the competition to buy Hotelbeds. Just two weeks ago, a Spanish travel news website suggested that Booking.com was in the running. And the same report by ThisIsMoney suggesting that the HNA Group is a leading contender also threw out familiar names—not mentioned before—that might be under consideration: JTB, Expedia and TripAdvisor.