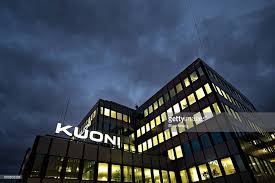 EQT, the Swedish private equity firm that is acquiring Zurich-based Kuoni, cleared a formal hurdle last week when it acquired about 80 percent of the group's voting shares—well beyond the threshold required to effect the $1.45 billion acquisition. Kuoni joins EQT's worldwide portfolio of some 60 companies in a variety of industries with 140,000 employees and combined revenues of around $19 billion.
EQT announced that Ulf Berg will be the new chairman of Kuoni, succeeding Heinz Karrer. Berg has experience in the restructuring of companies in acquisitions and corporate integrations, EQT said in a press release. Berg, who recently turned 66, was once CEO of Sulzer, an industrial engineering and manufacturing company based in Switzerland. Today he is president of Ems Chemie and also board the packaging machinery manufacturer Bobst. Berg has also been active on the boards of companies in the EQT portfolio.
The new Kuoni ownership also announced that the new board will have just three members—down from the current seven—with one of those slots to be filled by Michael Bauer, EQT partner and head of the Swiss branch of EQT.
In a related development, Kuoni UK said that it is laying off four people as a result of the reorganization of its trade call center at its Dorking head office. A fifth employee is taking early retirement. In place of the call center, Kuoni has created a new Partner Service Hub, which will handle calls only from key accounts and partner stores. It will be staffed by seven people and is scheduled to start operating by May 1. Also, Kuoni UK has appointed Brad Bennetts to the new role of national sales manager to focus on non-partner travel agent relationships.