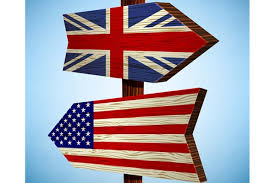 A new survey of UK adults shows that the U.S. is their number one dream holiday, even if the dream is less attainable, with most British travelers—91 percent of them—now believing that a dream holiday is not possible. The research of more than 2,750 UK adults, conducted for TopCashback.co.uk, found that while affordability is the main stumbling block to Brits jetting off (78 per cent), nearly a fifth (17 per cent) have responsibilities that prevent them from going away and 14 per cent prioritize other holidays first.
First, for U.S. travel supplies, the top news from the survey:
| Destination | Percentage of Survey Respondents |
| --- | --- |
| 1. USA | 24% |
| 2. Australia | 9% |
| 3. Maldives | 7% |
| 4. Caribbean | 6% |
| 5. South America | 5% |
| 6. New Zealand | 4% |
| 7. Japan | 4% |
| 8. Canada | 4% |
| 9. Thailand | 2% |
| 10. Bora Bora | 2% |
| Source: TopCashback.co.uk | |
Other findings:
— For 69 percent of Brits a dream holiday means visiting places they have never been before
—For 45 percent, it means time with loved ones
—For 43 percent, it means switching off from everyday life, once in a lifetime experiences and visiting famous sights
—Relaxation is what Brits most want to do on their ideal trips, with 72 per cent registering on this point
—Two thirds of people (66 per cent) would want to see the local landscape,
—62 per cent would want to eat local cuisine,
—56 per cent said seeing wildlife
— 54 per cent would want to learn about local culture.
With the majority of Brits not yet financially in a position to go on their dream vacation,
— Two thirds (64 per cent) would need to save up to fund their trip.
—Only 15 per cent of people would be able save enough within a year
—Nearly two fifths (37 per cent) think it would take between one and two years.
—One in four people (25 per cent) said it would take them more than five years of saving to be in a position to go on their holiday.
When it comes to the saving process,
—Nearly three quarters (72 per cent) of Brits are willing to sacrifice their social lives (e.g. skipping drinks and meal outings with family and friends) to save up for a dream trip.
—Four per cent would even give up their car for the extra money.
—However, 22 per cent believe that cutting back on spending before the actual holiday affects their excitement for the trip.