Japanese to Chinese Travelers: Stop Passing Gas…Pretty Please
Generating as much buzz on talk shows, the social network and feature news bytes as any political or entertainment matter of late has been the issue of flatulence—public flatulence—and the desire of Japanese to have Chinese visitors not pass gas or belch in public. Of course, authorities in Hokkaido would prefer that no one pass gas or belch in public, but the brochure that the Hokkaido Tourism Organization (HTO) published on the subject last August was printed in Chinese, which helps explain why its existence did not become widely known until last month.
The HTO publication attempts to couch its anti-flatulence advice to the Chinese in the context of the character and behavior of the Japanese people, who "are often described as having 'moderate,' 'modest,' or 'mild' personalities. At the heart of this disposition lies the cherished concept of 'wa' (harmony). As inhabitants of an island nation, the Japanese people have long appreciated the importance of cooperation with family, neighbors, friends, and colleagues. It is considered a virtue to fit in with others – even to the point of restraining one's personal desires. Japanese people tend to be embarrassed to act differently from others, and have developed a tradition of carefully observing the surroundings before acting."
Following this explanation, the publication inches a little closer to the gas matter: "The Japanese appear particularly polite and quiet in settings such as restaurants, subways, and public spaces. Compared to other groups such as Americans (obviously, the HTO did not want to appear that it was picking on the Chinese alone, even if its publication was in Chinese) or Chinese, the Japanese tend to speak quietly."
"With little stressed intonation, the Japanese language itself is particularly suited to quiet conversation. As such, the Japanese are easily surprised by loud or intense conversations nearby. It may be helpful to lower your voice slightly when in a Japanese social setting," it says.
And then, the closer: "Japanese etiquette is based on avoiding (or) causing discomfort or nuisance to others. Accordingly, Japanese will avoid bodily functions such as belching or flatulence in public entirely, or perform bodily functions as discreetly as possible. Of course, these functions are a necessary part of human life, but please be modest and discreet when visiting Japan.
The publication goes on to tell visitors not to smoke in public, to stay in the queue and don't cut in line when waiting, and more. Fittingly, the polite tenor of the explanations and the advice doesn't transcend or violate the tone that HTO uses to describe the behavior and character of the Japanese people. As for how the Chinese visitor or traveler is concerned, it remains to be seen what kind of impact on behavior such publications have. Chinese tourism officials have already published items explaining the "do's" and "don'ts" of international travel; they also  maintain a blacklist that contains the names of travelers who could, if Chinese airlines choose to do so, ban them from boarding a flight.
To view the HTO publication in its entirety, visit:
http://www.visit-hokkaido.jp/assets/file/document/2016/03/data2_file_18.pdf
Will Safety Concerns Change British Destination  Preferences?
The just released Holiday Trends 2016© report from BDRC Continental tells us that safety will be a "strong consideration" for 4 in 10 Britons in their holiday planning for 2016. This group, the report adds, "is also significantly less to plan on travelling abroad."
Also, the London-based market research company said, "Linked to safety, we can see a steady decline in intention to visit North Africa, and Paris is regarded as less safe than New York and Beijing.  In line with ABTA data, traditional destinations remain the most popular overseas choices.  Destinations will need to demonstrate the safety of their destinations to persuade risk-averse Britons to visit, particularly if overseas."
Following are some highlights selected by the Inbound Report from BDRC Continental's 57-page trends report.
Intention of Taking a Holiday (%)
| Year | Short Break (1-3 nights) | Longer Holiday (4+ nights) |
| --- | --- | --- |
| 2015 | 87 | 82 |
| 2016 | 87 | 74 |
| Source: ©BDRC Continental 2016 | | |
Expect to Spend More or the Same on Holiday as Previous Year
| Year | Percentage |
| --- | --- |
| 2014 | 84 |
| 2015 | 90 |
| 2016 | 88 |
| Source: ©BDRC Continental 2016 | |
Intended Main Holidays (4+ Nights): Percentage
| Year | Overseas Longer Holidays | UK Longer Holidays |
| --- | --- | --- |
| 2014 | 60 | 34 |
| 2015 | 66 | 34 |
| 2016 | 58 | 24 |
| Source: ©BDRC Continental 2016 | | |
Safety is a strong consideration for two in five Britons who less likely than average to consider a holiday overseas.
Role of Safety When Planning Holidays in the Next 12 Months
| Degree of Concern | Percentage |
| --- | --- |
| Not something I tend to worry about | 23 |
| A slight consideration | 35 |
| A strong consideration | 42 |
| Source: ©BDRC Continental 2016 | |
| UK or Overseas Holiday | Safety a Strong Consideration | Average |
| --- | --- | --- |
| Considering UK holiday | 37 | 24 |
| Considering overseas holiday | 45 | 58 |
| Source: ©BDRC Continental 2016 | | |
Safest Cities: Edinburgh is regarded as the safest city for a holiday; Paris less safe than all but Istanbul.
Perceptions of Safety in World Cities
(% Very/Fairly Safe)
| Destination | % Very Safe/Fairly Safe |
| --- | --- |
| 1. Edinburgh | 71 |
| 2. Sydney | 68 |
| 3. London | 60 |
| 4. Barcelona | 58 |
| 5. Rome | 56 |
| 6. New York | 51 |
| 7. Berlin | 50 |
| 8. Athens | 46 |
| 9. Beijing | 40 |
| 10. Paris | 27 |
| 11. Istanbul | 23 |
| Source: ©BDRC Continental 2016 | |
Destination Trends
Holiday Length
Inbound Editor Joins India Group Tour in PA
Except for those who have been dutifully working the market and its reliable segments for years, India as a source of overseas visitors to the USA has surprised tour and travel professionals by the seeming suddenness of its growth. Were it not for the decade-long exponential expansion of China as an inbound tourism market—it is on course to become the largest U.S. overseas source market within the next several years—India's growth as a source market would be described as phenomenal. From 2006 to this year, when it is forecast by the U.S. National Travel and Tourism Office (NTTO) to send nearly 1.7 million visitors, visitation from India will have grown 187 percent.
The data from NTTO explain part of the reason—the high percentage of visitors who come to the U.S. to visit friends and relatives. There are scores of thousands of Indians who have come to the U.S. for high-tech jobs or jobs requiring high-levels of skill. Also, hundreds of thousands of Indians have come to the U.S. during the past decade to study at U.S. universities and many have stayed on.
Another reason is lift capacity. It was only in 2004 that airlines from the Middle East (Emirates was the first) began flying non-stop to the USA, serving as a connecting point for its service from India. Etihad (founded in November 2003, it didn't even receive its first A-380 until December 2014) followed, as did Qatar Airways. The increased competition caused Air India, the country's flag carrier, to increase its own service to the USA.
All of the above developments, along with significant Internet penetration into India—this enabled potential Indian travelers to conduct their travel research more thoroughly and make travel plans more quickly—and increased marketing and promotional activities by U.S. destinations, travel suppliers and Brand USA have made India our Number 9 overseas source market.
Visitors to USA from India
2006-2016
(000s)
| Year | Number of Visitors | Year-on-Year Change (%) |
| --- | --- | --- |
| 2016 | 1,163†† | 7% |
| 2015 | 1,087†† | 13% |
| 2014 | 962 | 12% |
| 2013 | 859 | 19% |
| 2012 | 724 | 9% |
| 2011 | 663 | 2% |
| 2010 | 651 | 18% |
| 2009 | 549 | -8% |
| 2008 | 599 | 6% |
| 2007 | 567 | 39% |
| 2006 | 407 | 18 |
| † †Forecast | | |
| Source: U.S. Department of Commerce, International Trade Administration, National Travel and Tourism Office (NTTO) | | |
Arrivals from India, 2014:
All Purposes of Trip
| Purpose | Percentage of Travelers Citing Purpose |
| --- | --- |
| Business | 43% |
| Visit Friends/Relatives | 38% |
| Vacation/Holiday | 24% |
| Convention/Conference/Trade Show | 15% |
| Education | 7% |
| Religion/Pilgrimages | 0.80% |
| Health Treatment | 0.60% |
| Other | 3% |
| Source: U.S. Department of Commerce, International Trade Administration, National Travel and Tourism Office (NTTO) | |
But there are other factors—factors best explained by first-person or second-person anecdotes and testimonials. Prabha "Pabs" Raghava, CEO of Tours Limited discussed some of these during her presentation at NAJ's RTO Summit in Orlando last November. Her company, based in the Atlanta area, focuses on leisure, corporate, MICE, school and student groups, and then FIT.
What interested many of those who heard her presentation was the number of itineraries "outside the boundaries"—that is, outside the itineraries that focus on gateway cities or top tier destinations. One of her company's tours, for instance, takes visitors from New York City to Philadelphia, then Washington, D.C., before heading to Niagara Falls before it returns to NYC for the flight back to India. But in between Washington, D.C., it spends a weekend in Hershey (it stops at Hershey's Chocolate World) and Harrisburg, the capital of Pennsylvania, as well as stopping for part of a day in Corning, N.Y., home of the Corning Museum of Glass.
We at the Inbound Report asked if we could accompany a group on this non-gateway portion of the itinerary and find out for ourselves, person-to-person, what Indian travelers have to say about the USA and what brings them here. Following are some of the points we picked up from our time with the 47 travelers on the chartered bus that made the trip.
 —English is the language of Indians traveling overseas. A study released earlier this year by Education First, a global education and travel organization, reported that Indians have a high level of proficiency English. Moreover, the level of proficiency is even higher among India's travel-ready population. Because of the way that English is taught to students within India—stressing correct grammar—Indian travelers are not daunted by legalese or waivers or explanations that are full of American idioms and contractions. They will read and understand all of the disclaimer language in a brochure or contract, even if the typeface that is microscopically small.
 Oh, It's not necessary to know Hindi—even for Indians—to facilitate the travel experience in the USA. In fact, among the Tours Limited group we were a part of, which included people from all different parts of India, the travelers found it necessary, sometimes, to speak to one another n English, as languages and dialects vary throughout their home country.
 —Springtime is a favorite travel time. A foreign service commercial officer had previously told the Inbound Report that May is a favorite travel time for Indians because it is so hot and humid during the month, and Indian travelers just want to get out of the cities. While there may be some merit to this—a fair number of the group agreed that it is hot and humid at this time of the year—they explained that April, May and the first part of June also comprise the time of the year when most schools are on vacation.
 —It seemed that most of the group who came from India connected to the USA via Emirates or Etihad. One couple had come from Florida to New York to join the tour, having flown to Orlando via British Airways. They intended on returning via BA.
 —For about 80 percent of the tour group, it was their first trip to the United States which means that this tour, through the less populated parts of Pennsylvania and New York State, intrigued them enough to choose it over an itinerary that was focused around New York, Orlando, Los Angeles, Las Vegas or other marquee destinations.
 —They know what they're looking for and what they will see. And they are curious about what they don't know. Every single person who talked with us was aware of the Hershey brand, one declaring, "You'll find Hershey's in every Indian household." While this awareness is due, in part, to the international marketing savvy of Milton Hershey (1857-1945), the brand's founder, knowing about where they are going it is simply the way all Indian travelers: this group told me so. For instance, all of the adult travelers in the group who we spoke with had already researched the Corning Museum of Glass and were looking forward to learning about the glass-making process or visiting the current and/or permanent exhibits.
 After being told of the name of the river that runs through South Central Pennsylvania—the Susquehanna—three members of the group asked us separately for the name again, with one wondering what it meant. (It is Algonquin for "Big Water.") Another bus-mate asked what the crop was in one farm field along U.S. Route 322. What we saw were the bottom of corn stalks. The farmer was not planting this year, we explained, rotating the corn crop to another field because corn is a crop that removes some of the soil's rich nutrients. To plan and harvest in the same place every year would deplete the supply of these nutrients.
All of the group's adults seemed extremely interested about anything having to do with the Amish culture. Several days earlier, in another part of Pennsylvania, they had seen an Amish farm being worked by horse-drawn implements and were curious about the scene. To the extent that we could, we explained the basics of what the Amish believe and how they live. For instance, it is fairly easy to spot an Amish-owned farm, as there are no power lines around—the Amish do not use electricity.
—Multigenerational travel is a sizable market segment in India. NTTO data on this travel segment are unclear, but every individual we spoke with confirmed that it is normal and usual for an Indian travel part to include grandparents, parents and children. Among the 47 people on the Tours Limited group, we counted five parties that included grandparents/parents/children.
 —VFF rules. As significant as the multigenerational travel segment in general is that which involves visiting family and friends. To a person—the people at Tours Limited, the tour manage and everyone in the group—said that Indians who do stay longer while visiting family and friends are likely to make short trips to destinations and attractions in second- and third-tier destinations when they do.
As it was explained to Inbound, there are hundreds of thousands of expatriates, émigrés and adult children who now live in the U.S. in the Boston-to-Philadelphia corridor and in California's Silicon Valley. And there are students—lots of students—from India now enrolled at universities in the United States. (In fact, according to the latest report of the Institute of International Education, there are some 133,000 students from India studying in the U.S., or about 15 percent of the total; only China sends more students to the USA.) It is not uncommon for family members to visit a student and stay for months at a time.
One bus-mate, R.D. Mathur, a retired banker-turned-travel blogger, pointed out that he has a brother who went to college in Pennsylvania, and that his son had graduated from college in California, and now works at Google in Mountain View, California. From other conversations we learned that the story of Mathur's son is not an unusual one.
 ###
We're Shocked,Shocked!! They hate Donald Trump, too: There is more, but let it suffice to say that one can learn much from the first person contact with a group of travelers visiting the USA—most of them for the first time. Inbound's editor had to field inquiries on some touchy political subjects, too. The Indian travelers I accompanied, I learned, were interested not only in our beautiful scenery and open spaces—they also have some rather strongly critical opinions about Donald Trump and some other Americans.
How to Attract Indian Groups? Ask Corning Museum of Glass: Were it possible to give advice to a U.S. travel supplier on how to start working the Indian market, our first advice would be to talk with a tour operator like Pabs Raghava, CEO of Tours Limited, to see if it's right for you. Or, one can contact Sally Berry, tourism sales and marketing manager at Corning Museum of Glass in Corning, N.Y. (It's in the south central part of New York State.)
A veteran of almost two decades in the tour and travel industry, Berry has been at the Museum of Glass for almost six years and has been a large part of the reason that the attraction has increased its international profile. She uses the location of the museum as a plus: It's a great place to stop for tours on their way to Niagara Falls from New York and other major cities in the Mid-Atlantic USA.
While the Museum of Glass was already a part of Tours Limited itineraries to the falls, Berry has made the attraction a more integral part of its visitor growth by making certain that the attraction's cafeteria services vegetarian cuisine and certain Indian specialties. As such, the Museum of Glass is a meal stop, too.
Berry told us that India is definitely a part of the museum's strategic growth plan for international visitation. Currently, India is its Number two overseas source market, behind only China and ahead of France. She made it a point to visit Tours Limited in its Atlantic area office and strengthen the museum's ties with the tour operator.
 ###
Visitors from India and Their Passage through Pennsylvania—A Sampler of Images;
Off the bus and preparing to visit Hershey's Chocolate World in Hershey, Pa., the Tours Limited Group receives last-minute instructions on protocol and the amount of visiting time available (it included an hour for shopping at the gift store) from Mihika Pethe, tour manager.
The group descends upon Hershey's Chocolate World, part of the more than two million visitors who visit the attraction each year.
A trio from the group obviously enjoying the Chocolate World ride that is "safe enough for adults to ride."
As it turned out, the world's largest Hershey Milk Chocolate Bar—it weighs five pounds (2.26 kg)—was just too large for this couple to take back to India with them.
Following the visit to Hershey's Chocolate World, the tour bus returns to Harrisburg, where it is early evening and time for dinner. Here, Mihika Methe returns to the bus to tell the group it's time to eat at Passage to India, a popular Indian restaurant that sits alongside the Susquehanna River.
The next morning, the group visits the Pennsylvania State Capitol in Harrisburg before heading north for the rest of their itinerary. Here, they're leaving the bus and crossing Third Street to enter the capitol building.
As they cross the street, this is the view of the capitol building that members of the group have.
An archetypal scene for any contemporary group tour—the family selfie.
The most difficult moment for any tour manager—trying to get the group together and sit or stand still for the group photo.
Tour manager Mihika Methe stops to have a good-bye photo taken with the Inbound Report's photographer.
New and Interesting Product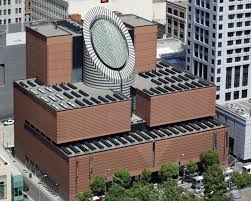 CALIFORNIA: The San Francisco Museum of Modern Art reopens on May 14, 2016 after being closed three years for expansion. The addition comprises: a total of 235,000 sq. ft. with seven levels of diverse art experiences, 4,000 new works, indoor and outdoor galleries and nearly 45,000 sq. ft. of free, art-filled public space. Free admission (in perpetuity) for visitors 18 and younger. Contact: www.sfmoma.org
Outdoor enthusiasts with a taste for wine can double their pleasure with the new Napa Bicycling and Kayak Tour offered by Enjoy Napa Valley. This combo tour begins with a narrated kayak excursion on the Napa River at 8:30 a.m; then, after a two-hour lunch break between 10:30 and 12:30 p.m., you hop onto a bicycle and head to three wineries. All tours are led by Justin Perkins, a Napa native with more than 25 years' experience. Cost for this new kayak/bicycle tour is $134 per person. Contact: www.enjoy-napa-valley.com
HAWAII: Waterfalls and volcanoes are two of the Big Island's most dramatic – and popular – visitor attractions. On Paradise Helicopters' Waterfall and HeliTrek tour, A passenger can search for red-hot lava sightings, then venture deep into uninhabited valleys where picturesque waterfalls cascade at every turn. Once on the ground, one can enjoy a guided, relaxed trail walk – where it's possible to fulfill a dream experience of swimming beneath a waterfall. Cost is $699 per person. Contact: www.paradisecopters.com
MASSACHUSETTS: The Prudential Center Skywalk Observatory – 50 floors above Boston – has always been a terrific way to get a sweeping, 360-degree view of the Greater Boston area. The observatory offers personalized tours with its Acoustiguide Audio Tour handsets, with one version for adults (in six languages) and one for children (English). Its newly reopened Dreams of Freedom exhibition tells the city's immigrant story through new interactive displays, maps, a theater and a virtual helicopter tour. Pricing (which includes Audio Tour, Dreams of Freedom Museum and Multimedia Center) is $17 for adults; $14 for seniors 62 and older; $12 for children 6th grade and under. Contact: www.skywalkboston.com
MICHIGAN: What's new at the zoo? In Detroit, there is a new penguin facility, the largest in the world. Just opened, the Polk Penguin Conservation Center is an ice-cold, 326,000-gallon, 25-foot deep aquatic zone where more than 80 penguins of four species will explore their habitat and do their customary deep dives. Two acrylic underwater tunnels will provide guests with views above and below water as the birds dive and soar – something that's impossible to see even in the wild. Tickets are $14 for adults, $10 for children ages 2-14 and seniors; all tickets include admission to the PPCC. Contact: www.detroitzoo.org
New International Air Service
| Carrier | From | To | Date | Comments/Aircraft/Frequency |
| --- | --- | --- | --- | --- |
| Ethiopian Airlines | Addis Ababa, Ethiopia | New York JFK | Jun-16 | Boeing 787 Dreamliner; 3 weekly one-stop flights (Lome, Ethiopia) |
| Fiji Airways | Fiji | San Francisco, CA | 6/16/2016 | Seasonal; Airbus A330-200 |
| WestJet | Toronto, ON | Los Angeles, CA | 6/29/2016 | Resumption of service; Boeing 737-700/800; once daily |
| WestJet | Toronto, ON | Nashville, TN | 6/15/2016 | Encore Dash8-Q400; 5 weekly |
| WestJet | Vancouver, BC | San Diego, CA | 6/16/2016 | Boeing 737-800; 3 weekly |
| Wow Air | Keflavik, Iceland | Los Angeles, CA | 6/15/2016 | Airbus A330-300; nonstop; 4x weekly round-trips |
| Wow Air | Keflavik, Iceland | San Francisco, CA | 6/09/1016 | Airbus A330-300; nonstop; 5x weekly round-trips |
| | | | | |
HODGE PODGE: Shifts, Shakeups and Occasional Shaftings in the Tour and Travel Industry
Darren Huston, the chief executive of Booking.com and its parent company The Priceline Group, has resigned over a "personal relationship" with an employee who was "not under his direct supervision." Huston's decision to leave followed an investigation by independent directors. Gillian Tans, COO, will take over for Huston at Booking.com. At Priceline, Jeffery Boyd, the current chairman, will serve as interim chief executive.
---
Sheelagh Wylie has been promoted to vice president, business development & head of sales, Midways Attractions, North America at Merlin Entertainments from her previous position as head of trade sales, North America, for the company. A veteran of more than 25 years in the travel and tourism industry, Wyle has held senior sales and marketing positions at several other tourism industry organizations during the course of her career.
---
Julie Calvert is leaving her post as vice president of communications and strategic development at the Cincinnati USA CVB after 15 years with the organization. The bureau said the move was part of a strategic realignment and expansion of its leadership team. Calvert, will depart June 1 to transition to a new full-time role as executive director of Source Cincinnati, a regional initiative driving national placemaking efforts for Cincinnati.
---
Also, Jason Dunn has been promoted to vice president of multicultural and community development at the Cincinnati USA CVB. He previously served as director of multicultural affairs. Dunn has been with the bureau for nearly 12 years.
---
In addition, the Cincinnati USA CVB has announced that Randie Adam has been promoted from director of marketing to a newly-created vice president of marketing and visitor services role. Adam, who has been with the bureau since 2007, previously served with Hocking Hills (Ohio) CVB.
---
Aviareps, the global tourism GSA based in Munich, has announced the appointment of Edgar Lacker, vice president and commercial director Europe, to the post of CEO, succeeding Michael Gaebler. Gilles Gosselin, current CEO of Aviareps France will be the new vice president Europe. They respectively take up their new duties May 31, 2016. A long-time veteran of the company, Lacker has served in over the years in various positions including sales manager and vice president, Europe.
---
The San Diego Tourism Marketing District has announced the appointment of hotel industry veteran Brian Hughes as its new executive director. Hughes replaces longtime executive director Lorin Stewart, who left to become the interim CEO of Lead San Diego. Hughes has nearly three decades of experience in the hotel industry. Since coming to San Diego in 2008, Hughes worked for Omni Hotels & Resorts, lastly as general manager of the Omni Rancho Las Palmas Resort & Spa.
---
Jay Santos, longtime inbound tour and travel industry veteran who has worked out of Florida for many year, has been named head of global business development for the Grupo Trend, a top B2B travel company based in Brazil. Previously, Santos had been vice president of global travel industry sales and marketing for Visit Orlando until last December when the organization restructured its sales and marketing operations. Prior to Visit Orlando, Santos held senior positions with Hotelbeds, Access USA and ACC Tours.
---