Kathy McKillip was suspended from her job as director of the Nebraska Tourism Commission on May 13th pending completion of an investigation into a number of issues uncovered in a state audit that was brutally critical of the way she has handled finances. McKillip, state tourism director for the past five years, will be paid during the "investigatory suspension" but must turn in her office keys and have no access to her office or agency computers. The board that oversees the Tourism Commission voted unanimously for the suspension following the release of a state audit that cited the commission and its director for overspending an advertising contract by $4.4 million, hiring a convention speaker for $44,000 for a 90-minute speech and for using McKillip's daughter as a model in its advertising campaign.
---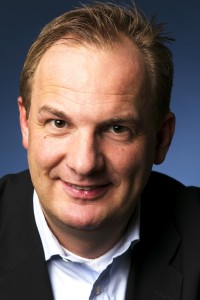 Markus Orth, the long-serving head of leading German last-minute holidays specialist L'tur, is leaving the company and will be replaced by a manager from majority shareholder Tui. Orth is stepping down as CEO for personal reasons, effective June 1st, and will officially leave the company as of December 31, 2016. Orth joined the company in 2002 from Lufthansa and became CEO in 2008.
---
The new CEO of L'tur will be Marek Andryszak, who has been head of Tui Poland since 2008. He will be replaced by Marcin Dymnicki, Tui Poland's finance chief since 2009. In other moves at the Polish tour operator, Lukasz Lysiak, formerly with Amazon, is the new commercial manager and Pawel Bienkowski has been named as sales and marketing manager.
---
Direct sales specialist Berge & Meer, a Tui subsidiary, has named Torge Petersen as head of dynamic packaging with responsibility for expanding its beach holidays and city trips businesses to complement its sales of tours and cruises. Petersen was previously with dynamic packaging specialist Vtours and prior to that, with Thomas Cook.
---
In France, the HRS Group, the hotel portal that has inventory worldwide, including the USA, has undergone a reorganization in which HRS France has appointed Benedict Poron to the newly created position of director of business development, France. He will also be in charge of Belgium, Switzerland and Luxembourg markets.
---
Jeff Hillenmayer has joined the U.S. sourcing team at HRS as head of corporate sourcing. Its role will be to promote HRS sourcing solutions in the U.S. market. Before going to HRS, Hllenmayer served as vice president of enterprise services at Lanyon. He has also worked in revenue management positions at Hilton and Marriott.
---
Travelport has announced the appointment of Peggy Bianco as vice president, head of hotel sourcing, globally. A veteran of more than 25 years in the travel and tourism industry, Bianco was previously group vice president, global hotel services at Orbitz Worldwide, a job she had for seven years. Prior to this, Bianco held two other senior management roles at Orbitz: vice president, business development; and, before that, director of hotel sales & market management. Before joining Orbitz, Bianco held senior roles at Starwood Hotels & Resorts Worldwide and Hyatt Hotels Corporation.
---
At Thomas Cook India, Rajeev Kale, president and country head, MICE, will now be in charge of the company's outbound leisure tour division, in addition to the domestic and meeting-incentive tour segment. Kale has been with the company since 2007. He joined Thomas Cook as associate vice president, focusing on the MICE market.
---
Helen Caron is moving up to become director for distribution and cruise at Tui UK to take over for Fraser Ellacott, who is leaving Tui UK and Ireland to take up a new position at Rentalcars.com. Caron joined the Tui Group in 2000 and has served in a series of managerial positions. Ellacott had been at the company for 11 years.
---
New York City & Company has named a new representative to serve the travel trade in Brazil. He is Rafael Gonçalves, who is part of the Brazil-based Interamerican Network team. Gonçalves joins the agency after tenures at several tour operators, including MMT Gapnet, Flytour Travel and New Line. To contact him, send an e-mail to [email protected].
---