Dineene Bradley has retired from her post as vice president of tourism development for the Louisville CVB. She is a veteran of more than 25 years in the travel and tourism industry, with more than 16 years spent with the Louisville bureau. Before joining Louisville, she had served as executive director of the Bardstown Nelson County (Ky.) Tourist Commission.
---
André Witschi, a former head of Steigenberger Hotels and Accor Hotels Germany, has taken over as interim head of Thomas Cook's Hotels & Resorts unit, replacing Karl Schattmaier who has retired. Witschi has joined the Group Management Committee and will run the unit until a permanent replacement is found.
---
Markus Leutner, a long-serving product manager at Thomas Cook Germany, who managed the company's short-haul products for five years and also headed Thomas Cook Switzerland, is now director of product and contracting for Düsseldorf-based Anex Tour Germany. The Turkish-owned group operates Anex Tour, a major tour operator in Russia specializing in Turkey holidays, and also Azur Air, a charter airline with 17 Boeing jets that flies from Russia and Ukraine to diverse holiday destinations in Europe, Asia and the Caribbean.
---
Jo Hickson has been appointed by Tui UK and Ireland as the company's first head of innovation.
Hickson, who started her career on TUI's graduate program, joins from Home Retail Group, the parent company of Argos and Habitat, where she held the same position. In her new role, she will run the newly-created TUI Holiday Lab, the company's center of innovation and collaboration. Launched in March this year, the TUI Holiday Lab is tasked with "exploring and developing new and emerging technologies that will enhance the holiday experience for customers."
---
Travelport has appointed Guy Snelgar as commercial director to lead its UK sales and account management teams. He replaces Paul Broughton, who was promoted to managing director for UK and Ireland after Simon Ferguson was made vice president and managing director of Northern Europe. A 25-year veteran of the travel and tourism industry Snelgar worked at Travelport (it was then Galileo) at the very start of his career, as account and sales manager. Most recently he was head of sales at Diners Club International.
---
Jane Atkins, sales and product director for SuperBreak, is succeeding Zena Hill as chairman of Tipto  (Truly Independent Travel Organization), the supplier funded group of 20 major agencies that sponsors special events and other meet-up and sales and marketing opportunities for travel agencies in the UK. SuperBreak, which specializes in short-break product, has been a member of the Tipto for 18 years. Atkins' appointment follows the decision by Hill to step down to enable her to spend more time with her family after holding the position for four years.
---
Greg Nacco has been named vice president of business development of Food & Wine Trails, which specializes in exclusive culinary tours. The company became an independent division of Edelman Travel earlier this year. Prior to joining Food & Wine Trails, Nacco held positions in sales and marketing, group development and operations with Cruise Specialists and Golden Bear Travel, affiliates of Travel Leaders and American Express respectively.
---
The San Diego Tourism Authority has announced today that Candice Eley has been appointed director of communications. She has been with the agency since January 2011, having started as public relations manager. Eley has also operated her own photography business for the past 15 years.
---
Janet Parton has been appointed head of sales for Cosmos Tours. Parton will be responsible for sales strategy for both Cosmos Tours & Cruises and river cruise operator Avalon Waterways, as head of sales. She will also oversee relationships with agents and third-party distributors. Parton who comes to Cosmos from MSC Cruises, where she was head of sales, previously worked for Thomas Cook and Carnival UK, will be reunited with former MSC executive director Giles Hawke, who is now chief executive of Cosmos Tours.
---
Eduardo Rebello de Andrade has been appointed as vice president and general manager of Latin America for Carlson Wagonlit Travel (CWT). He will assume his new position on Sept. 1, 2016. Rebello de Andrade joined CWT in 2002 as CEO of Portugal and in 2007 moved to Spain to fill the position of Director of Operations and Business Travel. In 2012 he was promoted to CEO of CWT Spain.
---
HCorpo, the French bedbank, has promoted Laetitia Pairigouas to the post of sales manager. She joins the team that works on key accounts of the company, under the direct responsibility of Aurelian Rodriguez, director of sales. Pairigouas joined the company in October 2014.
---
The Las Vegas CVA has announced "a great and full come back" on the French market, with a full representation that began last month. TQC Agency, member of GroupExpression, in charge of the public relations for the CVA since 2014, will now be in charge of the full representation. Thus, the agency will be back on a 100% percent basis on the French market, via a 360°degree promotion: press and public relations, B2C actions as well as a full program of B2C activities scheduled for the end of the year and early 2017.
---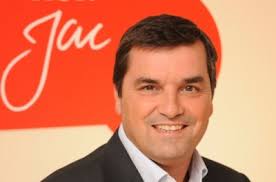 After rejecting several acquisition offers in recent months, UK tour operator Jac Travel, backed by the London-ased private equity firm Vitruvian, has hired investment bank Evercore to handle takeover tenders. Two years ago, metasearch site Skyscanner, bought a 55 percent stake in JacTravel.  Its management owns 45 percent, meaning a potential deal could see its top bosses, including chief executive Terri Williamson, share out more than £100 million ($133 million).