Is Brexit Having Any Impact on UK Arrivals?
T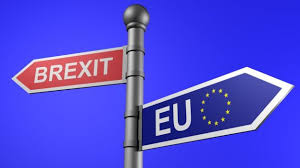 he negative impact of the June 23, 2016 vote by British citizens to withdraw from the European Union—a vote known popularly as "Brexit"—has not had any real impact on outbound tourism to the USA this year and will not, receptive tour operators and other senior industry players tell the Inbound Report, have any measurable impact for the rest of the year. They point out that, by the time the Brexit vote took place, nearly all 2016 leisure travel to the USA had been booked and paid for. The latter is one of the reasons that the figures for travel to America by British will register a healthy increase.
Indeed, before June 23rd, available data indicate that UK visits to the USA were on track to set a record. In the first quarter of 2016, UK arrivals were up 10 percent, year-on-year, over the same period last year. We won't really know for sure if Brexit had an impact until Q3 figures are released by the U.S. Department of Commerce's National Travel and Tourism Office (NTTO), which probably won't take place until late this year.
It is also unclear that the decline of the British pound sterling against the U.S. dollar immediately following the Brexit vote will have that much of an impact. Despite the fears generated by the immediate, post-Brexit decline in the value of the by 10 percent in the week following Brexit, the exchange rate quickly stabilized at a level of $1.30, more or less, and has remained there.
Value of the Pound vs. the U.S. Dollar
Since June 23, 2016 Brexit Vote
In the meantime, tour and travel industry observers and business analysts in the UK seem to believe that the outlook for 2017, while not strong or robust, is sound, with overseas business volume likely to increase in the mid-single digit percentages. We'll probably have a better idea on this two months from now, when the World Travel Market convenes in London. The Inbound Report will be there.
Canadian Arrivals on Pace toward Two-Year Decline of 5 Million
If the percentage decline, year-over-year, in the number of visitors coming to the United States from Canada continues at the rate struck for the first quarter of 2016 obtains for the rest of the year, the market will have shrunk by more than 5 million visitors over two years. This is just one of the findings revealed in the 2016 first quarter arrivals report recently released by the U.S. Department of Commerce's National Travel and Tourism Office (NTTO).
Other findings that stick in the observer's eye include a Q1 snapshot that confirms a falloff of close to 25 percent in arrivals from Brazil, as well as small, single-digit declines in some key European markets—declines that were not unexpected, according to a number of industry observers.
First, the tables containing data on top overseas sources markets, as well as Canada and Mexico.
Some Q1 After-Thoughts:
—Due almost entirely to a week Canadian dollar vs. the U.S. dollar, Canadian visits to the USA totaled 20.7 million in 2015—down 10 percent from 23 million in 2014. A year-long rate of decrease of 13.4 percent, as it was for the first quarter of 2016, would mean a further reduction of 2.77 million—a down to 17.9 million. In addition to wreaking havoc on those U.S. travel suppliers and destinations that court Canadian travelers, a loss of 5 million visitors hurts the goal of Brand USA of reaching 100 million annual international visitors to the U.S. by 2021.
—As for Brazil, there is little in the data to cheer the country's travel trade or U.S. receptive operators who sell Visit USA product to Brazil. The attitude seems best expressed in a popular Lee Hazelwood song from the 1960s: "I've been down so long it looks like up to me." The nation's economy fell into a recession in the third quarter of 2014 and is about to enter its third year. One report has suggested the current recession will be the worst the nation has experienced since 1901.
Add to the economic data the soap opera that Brazil's political scene has become, and it is small wonder that Q1 arrivals fell by 24.4 percent vs. Q1 2015. On the bright side, several business news publications have recently published commentaries that see the dark clouds lifting on the Brazilian horizon and consumer confidence in the country increased in August—the fifth consecutive month in which this measure has done so.
—It is possible that the small percentage point declines for Germany and France were related to several terrorist attacks in Western Europe and in Turkey that stoked a fear of travel among Germans. What data that have been made available for travel bookings for the subsequent second and third quarters of 2016 suggest that activity has been, at best, flat.
Even The Onion, the Satirical News Publication, is Coming to the e-Tourism Summit
More than 40 presenters will be taking part in the NAJ Group's annual e-Tourism Summit, which takes place in less than two months (Oct. 20-21) in San Francisco in a program that offers insights and expertise in a sweeping variety of subject topics and discussion points. The roster of speakers comprises  senior executives from both established and new technology companies and providers, travel suppliers and DMOs.
The wide range of program content includes a discussion of Sedona, Arizona's textable visitors center; show-and-tell presentations revolving about the theme of emerging platforms now available to market travel that will deliver new customers; how Travel Oregon has teamed up with The Onion, the renowned satirical news site; and numerous others.
This year's e-Tourism Summit is a sellout, leaving just a waitlist for those seeking to attend the event, which has grown to be regarded as the travel and tourism industry's most important forum for presenting and discussing trends and developments in e-commerce and technology, and which regularly attracts participants from the world's largest technology brands locate in nearby Silicon Valley.
Learn more about this year's programs, speakers and the delegates who are coming to San Francisco at www.etourismsummit.com
Study Names USA's Top Cities for Tourism Quality
The USA's top two gateway destinations—Los Angeles and New York City—fare well in the 2016 U.S. Tourism Quality Performance Index. Published annually by the Vancouver, Canada-based Resonance Consultancy, the Index measures tourism's supply-side performance and competitiveness in 121 cities across the United States based on both absolute and indexed scales: the absolute scale measures the total number of "Quality 1" experiences; the indexed scale also evaluates performance in terms of how many quality1 experiences are delivered per visitor (i.e. the number of quality experiences per 100,000 visitors).
To formulate visitor estimates for each destination and create the indexed scoring, Resonance utilized a combination of data from the market research firm TNS Global's 2015 visitor survey for domestic visitor counts and the U.S. Department of Commerce National Travel and Tourism Office (NTTO) Air Travelers' Survey for international counts to create estimates for total visitors to each destination. Resonance selected destinations for this report based on the availability of adequate data from these two sources. It also used measures and ratings from websites that employ user-generated and other content. We have distilled the Performance Index's principal categories and (see below) the tables that show the overall ranking in tourism quality performance for more than 100 U.S. cities.
The rankings that follow are based on an analysis of the number of products or experiences rated as "very good" or "excellent' in 17 different areas. Resonance grouped them into six core categories:
—Culture: To measure culture in a destination, Resonance analyzed the number of "very good" and "excellent" recommendations in the Tripadvisor categories of museums, and theatres & concerts. The Index also included arts and entertainment rankings from Yelp – a wide-ranging category that includes venues like arcades and casinos, along with festivals, professional sports teams, stadiums and arenas, and jazz and blues venues. "Number 1 ranked LA is, in the minds of many, in full cultural flower." Top 15: 1. Los Angeles; 2. New York City; 3. San Francisco; 4. Chicago; 5. Orange County; 6. San Diego; No. 7 Seattle; 8. Las Vegas; 9. Houston; 10. Austin; 11. Philadelphia; 12. Minneapolis; 13. Portland, Ore.; 14. Oahu; 15. Washington, D.C.
—Entertainment: To measure entertainment in a destination, Resonance analyzed the number of "very good" and "excellent" recommendations on TripAdvisor in the categories of amusement parks; zoos & aquariums; casinos and gambling; and fun and games. Rankings for shopping and nightlife were drawn from Yelp. "The increasingly seamless combination of high and low culture make L.A. appealing to many." Top 15: 1. Los Angeles; 2. New York City. 3. Orange Country; 4. San Francisco; 5. Chicago; 6. San Diego; 7. Portland, Ore.; 8. Las Vegas; 9. Austin; 10. Seattle; 11. Orlando; 12. Houston; 13. Oahu. 14. Tampa/St. Petersburg; 15. Philadelphia
—Sightseeing: To rank sightseeing and evaluate the natural and built environment of a city, Resonance analyzed the number of "very good" and "excellent" rankings in TripAdvisor's Sights & Landmarks, Nature & Parks, and Sightseeing Tours. Top 15: 1. New York City; 2. Oahu; 3. San Diego; 4. Hawai'i (Big Island); 5. Maui; 6. Tampa/St. Petersburg; 7. San Francisco; 8. Miami; 9. Las Vegas; 10. Seattle; 11. Charleston; 12. Phoenix; 13. Boston; 14. Chicago; 15. Los Angeles
—Sports and Adventure: Destinations' outdoor activities and adventures were evaluated through TripAdvisor's outdoor activities, along with boat tours & water sports categories. TripAdvisor's outdoor activities category is a grab bag – depending on the destination, it can include everything from fishing charters and tours to kayaking and canoeing, stand-up paddleboarding, biking trails, golf courses, adrenaline and extreme tours, safaris, and scenic drives. Top 15: 1. Oahu; 2. Maui; 3. Tampa/St. Petersburg; 4. Hawai'i (Big Island); 5. San Diego; 6. Miami; 7. Fort Myers; 8. Fort Lauderdale; 9. Charleston; 10. Kaua'i; 11. Sarasota; 12. Phoenix; 13. Myrtle Beach; 14. Las Vegas; 15. West Palm Beach
—Culinary: To get a sense of the culinary experiences in a destination, we analyzed the number of very good and excellent reviews in TripAdvisor's food & drink category, and Yelp's restaurant reviews.
While Yelp's restaurants category measures pure popularity, TripAdvisor's food and drink reviews demonstrate how many different ways there are to explore the culinary landscape of place: in #4 Portland, for instance, there are breweries, brewery tours, distilleries, wine bars, wineries and cooking classes. All of which likely lead to enthusiastic reviews and highly "Instagrammable" moments. Top 15: 1. New York City; 2. Los Angeles; 3. Chicago; 4. Portland, Ore.; 5. Orange County; 6. San Diego; 7. Orlando; 8. San Francisco; 9. Houston; 10. Seattle; 11. Philadelphia; 12. Austin; 13. San Antonio; 14. Las Vegas; 15. Oahu
—Lodging: To evaluate accommodation in a destination, Resonance analyzed the number of "very good" and "excellent" reviews in TripAdvisor's Hotels category. Some 50 million visitors stream into New York every year, and developers have been quick to build places for them to lay their heads. According to Bloomberg, the number of hotel rooms in the city has risen to more than 100,000, with 27,000 more planned or under construction–a 21 percent increase in the city's room count in the past five years. The good news for visitors is that increased competition is reducing room rates. Top 15: 1. New York City; 2. Houston; 3. Phoenix; 4. Tampa; St. Petersburg; 5. San Diego; 6. Miami; 7. Orlando; 8. Orange County; 9. Fort Lauderdale; 10. Austin; 11. Las Vegas; 12. Seattle; 13. San Antonio; 14. Minneapolis; 15. Detroit
Overall Rankings: Overall rankings are awarded based on how many "very good" or "excellent" reviews are received by a destination regardless of its size or its number of visitors. While these rankings tend to favor larger cities–they have more experiences to review–it also provides a few surprises. Relatively small but social media-savvy Portland (#7) and Oahu (#12) punch far above their weight, a reflection of the large number of experiences that even a small destination can provide. In the tables that follow, the Tourism Quality Index attempts to rate destinations equally be placing them in relatively similar population categories.
A Case Study in "Going International"
A Visit to Lancaster County's Sight & Sound Theatres®: When the call came to Nathan Claycomb five years ago to come back home to South Central Pennsylvania from Branson, Missouri, the 1,075-mile drive back to Lancaster County was almost as long as the learning curve he had set for himself by returning to take on a new job. Claycomb, you see, was (and still is, at times) a techie. For years, ever since he graduated from Millersville University (Pa.) in 2001, he was involved in stage and lighting operations at Sight & Sound Theatres, first in Lancaster County and then in Branson, when the theatre group had opened its second attraction there.
But when he came back home, he had to learn and absorb quickly anything and everything about selling, marketing and promoting the two theatres from the group's home base on a 63-acre campus that sits aside a postcard-perfect setting off a country road in the heart of Amish Country.
The boyish looking Claycomb—even though he's in his mid-thirties—is now one of Sight & Sound's business development managers and has become proficient in expanding the reach of the attraction's customer base. The U.S. tour operators he works with cover a wide swath of territory in the routes that their bus groups travel from in the Northeast, the South and Midwest to Sight & Sound.
On the early evening that the Inbound Report paid a visit to Sight & Sound in Lancaster County, we noticed in the attraction's parking lots at least two dozen tour buses, and automobiles with license plates from Ontario to Maine to Florida.
Altogether, it is estimated that all visitor market segments will generate 810,000 visitors this year for the Samson show now running at the Sight & Sound in Lancaster County and an additional 600,000 guests in the Branson location. No matter how one filters the number, it is large enough to make the theatre a major attraction for the region. Hotels, bed and breakfast inns, restaurants and shopping areas near the theatre tailor their own packages, programs and promotions to the nine-month performance calendar that Sight & Sound produces early each year.
More Visitors, Please: One thing that Claycomb and his sales team noticed, as they began to review more closely the visitor numbers for Sight & Sound is that travelers from international markets numbered in the thousands–even if they came for different reasons and through different channels. All had learned about the product, enough that the theater was able to identify the following as its top five international source markets:
Canada
Puerto Rico
UK
Brazil
Korea
In fact, during the past year alone, guests from more than 40 countries have attended a "Samson" performance, which have translation services for some languages.
Not all of these visitors, however, booked through a tour operator. The majority of overseas guests booked their tickets on their own. What to do about this? Claycomb is enough of a technician to know that all the enthusiasm in the world (and beyond) won't yield increased international visitor counts on its own. This will require some time, additional resources and some targeting of those resources. Here is part of what he is doing:
—Sight and Sound went to IPW the past two years and will be back again next year.
—The attraction will also be attending NAJ's Tour Operator Summits in Los Angles (Feb. 8-9, 2017) and New York (Feb. 15-16, 2017).
—It will have someone attending NAJ's Active America-China Summit in Portland (April 23-25 in Portland, Oregon)
In addition, Sight & Sound's principal destination partner, Discover Lancaster, along with some other Lancaster area attractions, will be going to the same shows and will be working to cross-promote and channel interest in the theatre from region's top three overseas source markets—the UK, Germany and China, with travelers from all three already expressing strong interest in the Amish culture that abounds in Lancaster. Indeed, one is likely to see an Amish-driven horse and buggy, as we did, on the 3½ mile stretch of Pa. Route 896 from the Lincoln Highway to the Sight & Sound Theatre. One will also see reserved parking for horse-drawn buggies at a nearby supermarket (left).
The sticking point for Sight & Sound, as a new entry into the international market, is finding an itinerary that it can be a part of, or finding an operator—receptive or international—that will include Sight & Sound in a new itinerary or an amended itinerary already in place.
Currently, some itineraries that start from New York City, Philadelphia and Washington, D.C., will pass through Hershey and Harrisburg, which are about 30 miles (45 mins) west of Sight & Sound, on their way north through New York State, ending with a visit to Niagara Falls, before returning to their base city for departing the U.S.
With some markets looking more toward such non-gateway tour products, Claycomb hopes to find interest in a loop route that would start from Washington, D.C., and then go from to Lancaster to Hershey to Niagara, to Corning, to NYC to Philadelphia before returning via Washington, D.C.
Some tourism professionals in the area that we have talked to seem to think that Sight & Sound could very well anchor some future itineraries.
Now, what about the product that is supposed to make this happen?
Some Thoughts on the Product: The Inbound Report's editor (he is a sometime actor who still maintains his membership in SAG-AFTRA and has had minor roles in the past decade on film and television and in live theatre—he is just mediocre enough to recognize and appreciate real talent) was blown away when he attended a recent performance of Samson. Some highlights:
—While the story of Samson takes up just 3,000 or so words in the Old Testament of the Bible, this is more than enough for the writers of Samson to develop a two-and-half-hour musical drama performed by a little more than 50 professional actors, along with horses; camels; alpacas;  potbelly pigs; foxes (actually Pomsky dogs, "but they sure do look like real foxes," says Claycomb); sheep; donkeys; water buffalo; doves, pigeons; llamas; and trained cats.
—The actors, especially the principals, do not miss a note, cue or take, while working from a script that, the audience is informed as the performance begins, exercises artistic license and imagination in furnishing the dialogue as well as the lyrics for the musical numbers. The Inbound Report's editor thought the musical numbers were so precise that they were lip-synced—but was informed that all the actors are miked (they are almost impossible to detect) and do the show live for every performance.
—The sets and props are imposing and convincing at the same time, even if a few are almost 40 feet high. But it only takes 18 stage technicians, with the help of a few actors and lighting techs, to move over 60 set pieces in full audience view without being seen. In addition, a special GPS system moves five powered units around quietly and remotely—at the same time the back lighting gives many scenes a force perspective and a three-dimensional look.
The more than 2,050 theatre-goers in their seats are immersed in the action: animals and actors are occasionally on either side of the theatre or use the aisles to make entrances and exits to and from the action. As such, there are no curtains dividing audience from action—as they would be were this a traditional proscenium arch theatre.
Period authenticity is important. The numerous creative teams study all sources imaginable—they even travel to sites, museums and libraries in the Middle East to do research—before sketching and producing the outfits worn in the production.
The Bottom Line: Ticket prices vary by date and location. Generally speaking, adult weekday pricing is between $45-$54 and weekends are $74 for adults in Lancaster, Pa. Children ages 3-12 are discounted. Most prominent guest types: seniors, families, faith-based groups and internationals. Student groups are an emergent market for both Lancaster and Branson. The Branson, Mo. location offers a behind the scenes tour for a small fee. Group rates vary.
And Finally, or First—This Note: The Sight & Sound Theatre's shows are Christian presentations, although there is not a hint of proselytizing in Samson until the last two minutes of the 150-minute show. Most of the people who make the trip to the theatre seem to know this before they come. Besides, the themes explored in the story go back for millennia. The story is, after all, from the Hebrew Bible. Even non-believers who visit Sight & Sound Theatres will likely find the story appealing and the experience worthwhile.
(Should you want to know more about Sight & Sound Theatres, contact Nathan Claycomb at: [email protected].
Notes from the World's Large Largest Source Market for International Travel
China's appetite for travel and spending for travel are producing numbers and trends not known just five years ago. For instance, the Economic Information Daily reported last week:
—Chinese outbound consumption reached $226.15 billion in 2015—about half this was spent on shopping, according to China's Ministry of Commerce.
—Middle-income and high-income Chinese accounted for a large part of the number of Chinese shoppers abroad. Their presence has resulted in a shift away from luxury brands and high-end products to high-quality, cost-effective goods suitable for daily consumption.
—Visa-free policy offers more convenience, a Ctrip official told the publication.
—There were 75 new direct flights between China and the USA that launched in the last year—up more than 30 percent from the previous year, according the online travel agency Qunar.
—The number of travelers in China's international aviation market grew to 50.07 million last year from 31.92 million in 2014.
—Most Chinese have never been abroad, with less than 10 percent of them holding passports, Shi Yuduan, chief marketing officer of Ctrip's tourism business told the Economic Information Daily. This market still has big potential and will retain its growth trend in long term.
Chinese Carriers Experiencing Pilot Shortage: Chinese airlines need to hire almost 100 pilots a week for the next 20 years to meet skyrocketing travel demand, Bloomberg News has reported. As a result, some carriers, especially newer airlines or regional Asian airlines not known internationally, are making lucrative offers to attract pilots. Some other highlights from the article:
—The number of airlines in China has increased 28 percent to 55 in the past five years.
—A former United Airlines pilot told Bloomberg that he's being bombarded every week with offers to fly Airbus A320s in China. Regional carrier Qingdao Airlines promises as much as $318,000 a year. Sichuan Airlines, which flies to Canada and Australia, is pitching $302,000. Both airlines say they'll also cover his income- tax bill in China.
—A big paycheck is the only option for the newest carriers because they have minimal brand recognition and a limited performance record, said Liz Loveridge, who's responsible for China recruitment at Rishworth Aviation in Auckland. Chinese airlines are paying as much as five times more than some Asia rivals for new hires, she said.
—About 30,000 pilots fly for Air China, China Eastern Airlines and their many competitors, while about 2,200 foreign pilots have transport licenses, according to the government's Annual Report of Chinese Pilot Development. South Korea, the U.S. and Mexico contribute the most expatriates.
For Germany, Outlook is Gloomy—both Outside and Outbound
A recent caption in the German travel trade publication FVW aptly described the travel business climate in the country: "Gloomy holiday bookings matched the wet weather in Germany last month." As such, the business climate as the peak summer season closes out seems to have realized the forecast that most receptive tour operators and German tour operators offered up just before spring—that it would be flat—at the ITB trade show in Berlin. Some new data highlights:
—Leisure travel sales by German travel agents were 5 percent lower in July than last year, according to the monthly survey of 1,200 travel agencies by the Nuremberg-based market research firm GfK.
—As a result, cumulated sales for the summer 2016 season were 8 percent lower than last year.
There was no hoped-for surge of last-minute bookings, as the proportion of holiday bookings with departures in July or August was 27.1 percent, which was well behind last year's figure of 31.3 percent.
—The main factor for the overall figures, according to GfK, is the slump in bookings for Turkey. This is underlined by the latest figures from reservations provider Traveltainment for German package holiday bookings to leading destination airports. Bookings to Antalya dropped by 46 percent in July compared to one year earlier.
The figures for Turkey were, however, no surprise. Outbound travel to the country from Germany came to a virtual halt earlier this year following January 12 when, in Istanbul, an ISIS-backed suicide bomber killed 10 people—eight of them Germans—and wounded 15 others, many of them German.
Then there was March 22, when there was a series of three terrorist bombings in Brussels, Belgium, just 140 miles from Cologne, that killed 32 people and injured more than 300. Following this episode, many Germans seemed to opt for vacationing in their own country.
The sluggishness of the overall travel industry's performance is reflected in the figures recently released by the U.S. Department of Commerce's National Travel and Tourism Office which showed that, for the first quarter of 2016, arrivals to the United States from Germany dropped three percent for the same period in 2015.
Horses Murdered at Madeleine Pickens' Eco Resort in Nevada
"Terrorists Kill 10 Horses at Pickens Sanctuary" read the Aug. 26 headline introducing readers of News of the Horse to the grisly killing of 10 wild horses who lived at the The Mustang Monument, based near Elko Nevada. A refuge for wild Mustangs, the 900-square mile sanctuary is also an eco-resort established in 2010 by Madeleine Pickens, a wealthy philanthropist and animal welfare activist, who is probably better known as the fourth wife (2005-2012) of Texas billionaire investor T. Boone Pickens.
The Mustang Monument grew out of Madeleine Pickens' fierce criticism of the U.S. Bureau of Land Management and its practice of rounding up the wild horses on its lands and euthanizing them. Since its establishment, Pickens and resort staff have been raising the profile of the resort and monument through their presence at travel industry trade shows and PR efforts—positioning the property and sanctuary as a tranquil place for more than 600 Mustangs to live out their lives in peace, without fear of being rounded up and shipped to slaughter.
That all changed the weekend of Aug. 13-14 when Pickens discovered a dead horse—a horse named Scarlet, one of her favorites, according to news accounts—laid out on the ground near a fence post. Ranch hands quickly found that fences had been cut and all of the wells and pumps tampered with. As reported in News of the Horse, "A total of 10 horses thirsted to death, and a dozen are still missing.  Seven of the horses were still alive when they were discovered, but were too far dehydrated to save. The bodies of the dead horses were found scattered around the destroyed water source, dying an agonizing death in the blistering heat."
Pickens is offering a $100,000 reward for information about those responsible for destroying the water sources and killing the horses. The Nevada Department of Agriculture is taking the lead on the investigation of the matter. The killings took place in one of the 12,000 acre sections of the ranch. The Mustang Monument has been plagued with trespassing and vandalism since it opened.
HODGE PODGE: Shifts, Shakeups and Occasional Shaftings in the Tour and Travel Industry
Brandon Furyk has been appointed vice president of business development for Onward, an Anaheim, Calif.-based receptive tour operator. He comes to company from Bonotel Exclusive Travel. Previously, he was director of global sales for Fairmont Raffles Hotels International, where he served for 15 years.
---
---
The Philadelphia CVB has announced the appointment of Jeffrey Yau as international tourism sales manager. Yau joins the bureau following his recent role as tourism sales manager at the Valley Forge Tourism & Convention Board. His previous work experience includes working with the Leukemia & Lymphoma Society and Korff Enterprise in New York City.
---
---
Long-time travel and tourism industry professional Lisa Shipley has returned to Hawaii and launched
Yellow Hibiscus Tourism Advisors, a cultural tourism provider that works with small to mid-sized locally owned businesses and island destinations. Shipley, who graduated from the University of Hawaii with a degree in cultural anthropology, along with a minor in tourism/hospitality, is also working on her Master's Degree in sustainable community development. Prior to her new venture, Shipley, a 25-year veteran of the industry, was global tourism sales executive for the Monterey Bay Aquarium, where she served for 10 years.
---
---
In the UK, Paul Riches is leaving YouTravel after just nine months as the company's chief sales officer. He joined the bedbank in November 2015 from lowcostbeds where he was global sales director. It was his second tour at YouTravel, having previously served as its sales and marketing director until 2011, when he left to join holiday home specialist Interhome and, later, lowcostbeds.
---
---
Jamie Claudio has been named director of brand development for the Long Island Convention & Visitors Bureau and Sports Commission. Claudio brings a specialty in broadcast and digital communications and has experience overseeing both leisure and business initiatives on behalf of destination organizations including Tourism Toronto, Visit North Carolina, Discover Los Angeles, The Greater Louisville CVB, Visit Scotland and others.
---
---
Eduardo Vansan Jr. has been named general manager of Flytour Travel's office responsible for the state of Minas Gervais. He was previously a sales coordinator in the company's Campinas, São Paulo office.