The Good Samaritan
Thank you, Paul Nakamoto. You've reminded us why we're in the tour and travel industry. On a day-to-day basis, those of us who are in the industry likely don't give much thought as to why we are doing what we do—why we're not constructing homes or office buildings, checking inventory in a department store, or working in a real estate business—until, every once in a while, someone we know reminds us: We really care about others. We like to help others. It is who and what we are.
If anyone of us did not believe this, we could not serve as a step-on tour guide, help someone in a wheelchair to make it from one flight to another in a crowded airport terminal, put on the same show five times a day in a theme park venue—smiling all the while, clean up after a child drops an ice cream cone while waiting in line, move from one seat to another in an airplane so a family or friends can sit together, or nod and smile endlessly and evenly at the legions of people who board or depart one of our tour buses.
We're the same way when we are not working at our jobs. It doesn't matter when or where we are.
So, it's inspiring, every once in a while, to be reminded of that. And last week, Paul Nakamoto, executive vice president of Gray Line of San Francisco, San Jose & Monterey, gave us a solid example. What he did speaks for itself. He wrote about it in a Sept. 9 Facebook post and we decided to share it with our readers, as he posted it, and remind us of why we're in this industry:
"I flew back to San Francisco last night as I've done so many times before but this flight was a bit different because I was sitting next to a very talkative but friendly Hawaiian woman named M (or Emma). In her very distinctive Pigeon English that reminded me of my grandmother, she seemed very edgy so I asked her if she was traveling to San Francisco for pleasure, hoping I could sell her a Gray Line Tour (kidding of course).
"She introduced herself as 'M' and I said M like the letter and she laughed and she said 'no' as in Emma. I laughed and said wow you're named after Royalty and she said yes but I am not a Queen. M said she was traveling to Stanford for treatments. I said I hoped things were okay and she said that her doctor in Kona referred her to a specialist for her lung cancer.
 "For someone battling this terrible illness she was in very good spirits and had the Aloha Spirit for sure. When we landed and were at baggage claim I saw her retrieving this very small bag and I jokingly laughed and said that's all your luggage and she said I'm not traveling to a resort! She was looking around and I asked are you waiting for someone and M said no, where can I catch him a taxi?
 "I said you're taking a taxi to Stanford, thinking there's no one here to pick you up? She said my daughter is on a later flight from Los Angeles and she is meeting me there. I realized M was a bit lost so I said, Stanford is a long ways from here, let me drop you off on my way home and she said no thank you I can't let you do that and I said no worries it's on the way. Of course from SFO, Stanford is not on the way to Downtown San Francisco* but we made the drive and I asked are you going to a hotel or to the medical center? M said the medical center.
 "I thought wow this woman is traveling all by herself from Kona and checking herself in to the hospital. So we got to Stanford, I grabbed her bag and said can I walk you in to check-in and she said no thank you, you've already done your Boy Scout duty today. I laughed and said what?
 "She said there is a Boy Scout belt buckle on the floor of your car and I laughed as I realized there is a Camp Pico Blanco Belt Buckle that's been on the car floor for over a year. So I wished M the very best, she gave me a hug and she tried to pay me and I said no, consider this my good turn for the day and she laughed. She said I have two Eagle Scout sons.
 "As I drove away she waited for me to drive away and she waved. All I could think was wow what a brave woman she is. Her beliefs and Aloha Spirit are alive and well and it's my hope that the medical team at Stanford can do their best to help her. You just never know who you are going to meet on a plane these days but sometimes you can meet the nicest people and it reminds you just how precious life really is; good luck Emma!"
###
*Editor's note: Stanford Medical Center is a 25-mile drive south of SFO, while downtown San Francisco is 13 miles north of SFO, almost a 40-mile difference.
Tui Divestiture of Hotelbeds is Complete
The Tui Group has announced the completion of the sale of Hotelbeds, the global bedbank, for €1.19 billion ($2.12 billion) to the London-based private equity firm Cinven Capital Management and the Canada Pension Plan Investment Board. Regulatory authorities have given final approval to the deal—it has been the most significant news development of the year in the tourism industry—which was announced late last April. Several months earlier, Tui had put its bedbank unit up for sale, saying that it wanted to focus on its core tourism
In its announcement, Tui, which is Europe's largest tour operator said it "continues its transformation to an integrated tourism group with main focus on hotel and cruise businesses"
Fritz Joussen, Tui Group chief executive, explained that "these are primarily hotel and cruise businesses. We will use the proceeds to continue our growth roadmap for our hotel and cruise portfolio and further strengthen our balance sheet."
According to Travel Weekly UK, TUI will provide a strategy update, including details regarding the reinvestment of proceeds from the disposal, at the presentation of its results for financial year 2015/16 on Dec. 8.
Meanwhile, Hotelbeds chairman Joan Vilà said: "Becoming an independent company with the backing of Cinven and CPPIB now allows us to invest and focus strongly on our three core capabilities: technology, innovation and distribution – further enhancing our portfolio of revenue-generating services for customers, in particular in the fast-growing bedbank sector where we see strong growth and consolidation opportunities."
The London-based Cinven is a global private equity firm with offices in 9 international locations in Europe, Asia and North America. Hoteleds headquarters are located in Palma de Mallorca, Spain.
Travel to Canada from USA Reaches 12-Year High
While the count of visitors from Canada to the U.S. is dropping by the millions, the latest report from Destination Canada (formerly the Canadian Tourism Commission) shows that year-to-date arrivals (through June) from its aggregate top markets grew 10 percent year-over-year. And from the United States, in June, the total of overnight visitors reached 1.67 million, the highest level for the month since June 2004.
The robust numbers, driven primarily by a weak Canadian dollar vs. other major global currencies, are across the board. Some highlights from the report follow the table below, which contains breakout data on Destination Canada's 11 top, targeted international markets: USA, France, Germany, UK, Australia, China, India, Japan, South Korea, Brazil and Mexico.
Sources: (i) International Travel Survey, Statistics Canada; (ii) Diio Mi; (iii) Bank of Canada.
Arrival figures are preliminary estimates and are subject to change.
Quick notes from the table:
—In June 2016, Canada greeted 2,099,675 overnight visitors from Destination Canada's 11 international markets. This is up 5.6% relative to June 2015 and is the highest number since 2007. Year-to-date overnight arrivals from DC's 11 international markets have grown 10.2 percent to 7.0 million visitors.
—June 2016 saw Canada welcoming about 1.67 million overnight visitors from the U.S. This is the highest level of visitors for June since 2004. The June peak for U.S visitors was recorded in 2001, with about 1.86 million overnight trips. U.S. arrivals saw significant growth in air (+14.5 percent) and marginal growth in other (+0.8 percent) arrivals. However, auto arrivals (-2.2 percent) saw a decline for the first time since August 2015.
—At 7.89 million, total arrivals from all international markets halfway through the year are the highest on record, slightly surpassing the previous peak from 2001.
—June 2016 overnight arrivals from Destination Canada's 11 international markets saw gains in all markets, with Asia-Pacific (+27.4 percent), Latin America (+12.1 percent), Europe (+7.8 percent) and the U.S. (+3.1 percent) all seeing increases. Buoyant Asia-Pacific growth in June 2016 was backed by a very strong performance from China (+48.7 percent).
—Destination Canada continues to observe growth in year-to-date arrivals in all of its target regions with Asia-Pacific (+14.6 percent) and Latin America (14.1 percent) leading the way, followed by the U.S. (+10.0 percent) and Europe (+6.5 percent).
Once-in-a-Lifetime Attraction/Event Set for Next August in a Dozen U.S. States
It is not clear whether international tour operators or receptive tour operators are selling packages around the event but, regardless, the evidence seems to suggest that some destinations are banking on, even dreading, large influxes of visitors for the August 21, 2017 total solar eclipse that will move across the United States, creating the type of interest among those interested in such phenomena that we witness when a comet crosses the skies. It will mark the first time in 26 years that a total solar eclipse—in which the moon covers the sun—will be able to be viewed on the U.S. mainland.
Visitors and residents will be able to witness the event in the states of (West to East): Oregon, Idaho, Montana, Wyoming, Nebraska, Kansas, Iowa, Missouri, Illinois, Kentucky, Tennessee, Georgia, North Carolina and South Carolina.
One gets the sense that eclipse followers are almost cult-like in their interest in the event. As the website, Eclipse2017.org, describes them: "These people will fill hotel rooms, sometimes inadvertently displacing locals from their homes as space gets harder to come by. These people will travel through miles of desert or forest or frozen wasteland, braving the harshest of conditions…for a short glimpse at the eclipsed sun." 
 Why? Because, "this is the opportunity of a lifetime – to see the most beautiful thing on the planet."
Wyoming Expecting Crush of Visitors: It appears that the southern part of Grand Teton National Park will be one of the best places in the entire country to position one's self to view this event. On the centerline, the park will experience 2 minutes, 20 seconds of total eclipse at about 11:35 a.m. This factor makes Wyoming "the place to be" for eclipse viewers and visitors next August.
Aware of this, officials in Wyoming are already organizing and preparing. One published estimate of the number of visitors expected to crash the state for the eclipse is 40,000, with many expect to swarm Grand Teton National Park and Jackson Hole.
Hotel rooms have already been booked full—likely by eclipse-watching devotees—and, while the event might bring welcome publicity for the area, no one seems to one to promote further an event that, for all practical purposes in the tourism industry, is already a sell-out.
India: Where to from Here?
U.S. travel suppliers and DMO representatives headed off to India for the Brand-USA-helmed sales mission that takes place Sept. 18-21 will be the first to concede that the cost of taking part is not inexpensive. But one gets the sense from those who are making the investment that the future, at the moment, looks very promising for a country that sent just 274,000 visitors to the United States in 2000 but will likely generate more than 1.2 million arrivals to the USA this year.
Based on our coverage of the market, as well as our conversations with travel suppliers, DMOs, receptive tour operators, actual members of a tour group from India, and how we read the data—along with other factors that involve some intangibles—it seems that those taking part in the sales mission have reason to feel confident about the value of their investment. Following, in no particular order, are some of the factors that weigh in on behalf of this outlook.
—The Brand USA sales mission—this is the fifth iteration of the event—has proved sufficiently rewarding that the it has expanded to include Benagaluru (also known as Bangalore) on an itinerary that has regularly included New Delhi and Mumbai. Located in the southern part of the country, Benagaluru is the capital of the state of Kamatka and has a population of 8.4 million people.  Brand USA hopes to expand the trade contacts to this part of India, as well as continue to cultivate the travel trade in New Delhi and Mumbai.
—U.S. travel suppliers also benefit by participating next February (Feb. 15—17) under "one flag"—that of Brand USA—at the 35th annual SATTE (South Asia Travel and Tourism Exchange), a trade show that attracts about 20,000 people from throughout the world.
—The U.S. ambassador to India is Richard Verma (in the above photo, he is on the left), whose parents came to the U.S. from India. Verma's father taught English literature at the Johnstown. Pennsylvania campus of the University of Pittsburgh. Credentialed as ambassador in January 2015—just before the SATTE show—he is enormously popular in the country and has eagerly promoted travel to the USA.
Some Key Numbers:
—One factor driving a couple of the numbers in the above tables is large number of students from India who are studying at U.S. colleges and universities. According to the Institute of International Education, there were nearly 133,000 students from India studying in the United States in the 2014-15 school year. Only China sends more students to America.
—A substantial number of Indian travelers come to the United States to visit their children who are studying in the United States, as well as children and relatives who have stayed on in the USA to take jobs. There are large concentrations of professionals from India now living and working in the Boston-to-Philadelphia corridor and in Silicon Valley.
—Almost all Indians who travel to the United States speak English, and they speak it well. In fact, there are 125 million people from India who speak English. Sometimes, it is the common language of Indians abroad, who might speak Punjabi or Hindi at home, but are able to communicate with one another only in English when abroad.
—While there are no data to confirm the fact, we believe that Indians probably do more research on the destinations and attractions they are going to visit than do travelers from any major market.
—Finally, the cost of travel to the USA—long-haul travel is costly no matter  how inexpensive a package is—has been relatively stable, as has the exchange rate of the Indian Rupee vs. the U.S. dollar.
Macy's Succeeds in fighting Chinese Domain Name Squatter through Unfair Competition Litigation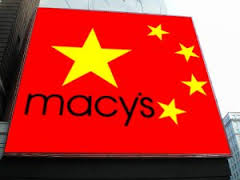 In this recently published article, which appeared on Lexology.com, attorney Feynman Zhiwen Liand, who is with the Guangzhou-based Jiaquan law firm (it specializes in intellectual property matters), details how Macy's, one of the most recognizable global brands in shopping and a major player in the tourism industry, fought off a Chinese cyber squatter.
###
Recently, Beijing IP Court issued a judgment in favor of Macy's West Stores, Inc. (hereafter referred as "Macy's") against Beijing Guowang Information Co., Ltd. ("Guowang").
A. Overview
Macy's is the trademark owner of 9 Chinese trademarks (registered in 1994) and over 100 trademarks of "Macy's" all over the world. Macy's discovered that Guowang has registered the domain names of "macys.com.cn" and "macys.cn" in 1999 and 2003 but it has never put the domain name in real use. Macy's then filed a complaint before Beijing IP Court on trademark infringement and unfair competition of Guowang. In the complaint, Macy's pleaded the court order Guomao to transfer the domain name back to Macy's and pay damages of CNY 200,000 (USD 29,000).
In the judgment, the court rules from the following two aspects:
trademark infringement
Guowang has never put the domain name into use and therefore it does not infringe the exclusive right of trademark of Macy's.
unfair competition
Guowang's act has led to confusion among Chinese public and cause harm to the fair environment of competition, constituting unfair competition.
Guowang is ordered by the Court to transfer the domain name back to Macy's and pay damages of CNY 40,000 (USD 5,900).
B. Analysis
In China, if the domain name is registered by another entity, the proprietor may obtain the domain name back through different alternatives. Besides domain name dispute proceedings of ASIAN DOMAIN NAME DISPUTE RESOLUTION CENTRE in Beijing, proprietor may seek relief through civil litigation on unfair competition
According to Anti Unfair Competition Law of P. R. China
Article 2.2 
"Unfair competition", in this Law, means activities made by managers who damage the others' legal rights and interests, disturb the order of social economy and violate the provisions of this Law. 
The Anti Unfair Competition law stipulates that any act damaging the legal rights and interest of the other in violation of the provisions of this law constitutes unfair competition.
According to "Judicial Interpretation on Several Issues Concerning Application of Law in Trial of Civil Dispute Case related to Domain Name" by Supreme People's Court of P. R. China
Article 4 When People's court hears domain name dispute case, if the following conditions are met, the court should hold that registering and using of domain name by the defendant constitute infringement or unfair competition: 
(1) The civil right of plaintiff seeking for protect is legitimate and valid; 
(2) The disputed domain name or its main portion is copy, imitation, translation or interpretation of well known trademark of the plaintiff; or the disputed domain name or its main portion is identical or similar to the registered trademark and domain name, leading to confusion among public; 
(3) The defendant does not have legitimate right of the domain name or its main portion and it does not have proper reason of registering or using the domain name; 
(4) The defendant has bad faith in registering and using the domain name. 
"Judicial Interpretation on Several Issues Concerning Application of Law in Trial of Civil Dispute Case related to Domain Name" further set forth that the domain name registering meeting the conditions above constitute unfair competition.
In this case, first of all, Macy's is the legitimate owner of the trademark, trade name and domain name which is registered or generated before the registration date of the disputed domain names of "macys.cn" and "macys.com.cn".
Secondly, the distinctive portion of the disputed domain name is identical to the trade name and trademarks of Macy's. Evidence provided by Macy's indicates the mark and the trade name is well known to Chinese public and the Chinese public knows that the marks and the trade name enjoy worldwide fame. When the Chinese public encounters the disputed domain names, he would naturally associate the domain names to Macy's and lead to confusion.
Thirdly, the registration of the disputed domain names of "macys.cn" and "macys.com.cn" is lack of reasonable basis.
Last but not the least, Guowang has bad faith in registering and using the domain name.
According to "Judicial Interpretation on Several Issues Concerning Application of Law in Trial of Civil Dispute Case related to Domain Name" by Supreme People's Court of P. R. China
Article 5 The People's Court should hold the defendant has bad faith if any of the following conditions is met: 
(4) After the registration, the registrant does not use the domain name and he has never prepared to use it. In addition, he purposely block the proprietor from registering the domain name
After registration, Guowang has never used the disputed domain name and its registration has blocked Macy's from registering and using the domain names. Therefore, Guowang's act is lack of proper purpose and carries bad faith.
In conclusion, Guowang's act has met all the four conditions of the Judicial Interpretation and constitutes unfair comp.
What Is USA Share of China's Outbound Travel?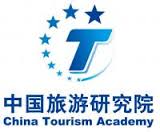 According to the just released annual Report of Outbound Tourism Development by the China Tourism Academy, a think tank that operates under the auspices of the China National Tourism Administration, the USA last year received almost six percent of China's short-haul and long-haul international travelers, or 2.2 percent of all travel outside mainland China. When put into perspective it seems clear that the United States is the favorite long-haul destination of travelers from China, who now comprise the world's largest international travel source market. While there are other international markets that rank above the USA in their numbers of Chinese visitors, they are regional destinations—not that far from China's mainland. Some highlights from the Tourism Academy report:
Top International Tourism Destinations of
Chinese Travelers outside Greater China
Thailand
South Korea
Japan
Vietnam
USA
Singapore
Russia
Australia
Indonesia
Malaysia
Other Survey/Report Highlights:
—When asked to rank their largest expenditures on overseas trips, 85.9 percent of tourists answered shopping.
—More than 60 percent of tourists said their budget for one trip was more than 10,000 yuan ($1,500), the outbound tourist report said.
—More than 30 percent said they would spend 5,000 to 10,000 yuan ($750-$1,500) for one trip. Only 8 percent said their budget was below 5,000 yuan ($750).
—About 61 percent chose fees paid to travel agencies and local organizers.
—More than 58 percent chose dining.
—Beijing province, Shanghai province, Guangdong province, Jiangsu province and Zhejiang province were the top five source markets for China's booming outbound tourism industry.
—In 2015, Beijing sent out 5.3 million citizens to travel overseas, a year-on-year increase of 29.7 percent.
—Average overseas spending was 5,000 to 15,000 yuan ($750-$2,250).
IN MEMORIAM
Jerry DiPietro, a much-loved and highly regarded long-time tour and travel industry professional, passed away on Sept. 12th. DiPietro, 73, had a long career in the tour and travel industry. He began in the spring of 1969 as an operations analyst supervisor at the Plaza Hotel in New York City, later moving into sales as a manager of both group and individual sales. He soon became director of sales and then moved on to senior sales and managerial positions at Dunfey/Omni Hotels in New England. He acquired his own 46-unit motor lodge in Cape Cod, Mass., which he operated for more than a decade. At about the same time, in 1980, he established his own receptive tour operator company, Tourco, based in Hyannis, Mass., which he and his wife Marian, operated for nearly 30 years. After he closed the company, he served in a senior sales positions with to join the Las Vegas Sands Corporation, closing out his career last year with the Venetian/Palazzo in Las Vegas. He remained active, however, consulting and representing different companies. He continued to show up at NAJ events and other industry functions.
HODGE PODGE: Shifts, Shakeups and Occasional Shaftings in the Tour and Travel Industry
Next week, Brian Said is leaving the Philadelphia CVB where he is executive director of tourism to become vice president of global development for Choose Chicago. Said has served at the Philadelphia bureau for nearly 3½ years. Previously, he had worked for more than six years as director of travel trade development at the San Diego Tourism Authority.
---
---
Markus Daldrup (right) has replaced Willi Verhuven (left) as chief executive of Alltours, Germany's fifth-largest tour operator. Verhuven, 65, the founder of the company, officially stepped down stepped down from day-to-day management as of Sept. 1. Daldrup has been head of Alltours tour operator activities since 2013 and the travel agency business since 2014.
---
---
Ricardo Assalim has been named deputy director of national products for São Paulo-based Trend Operadora, one of Brazil's largest tour operators. He originally joined the company as a sales negotiator. In his new post, Assalim will have strategic responsibilities set by the company's leadership.
---
---
Laurymar de Souza, a familiar Brazilian figure in the tour and travel industry in New York City, has announces his departure from the Flytour Gapnet Group after 12 years. For the last 7½ years, de Souza was executive director of the group's Chanteclair Travel, which is based in New York.
---
---
Michelle Baillie has been tapped by Thomas Cook to be the company's new head of retail. She replaces Clive Newton, who has left Thomas Cook. Baillie will report to Kathryn Darbandi, director of retail and customer experience, when she joins on October 3. Baillie joins Thomas Cook from Tui UK & Ireland, where she has been a divisional sales manager for more than nine years.
---
---
Nathalie Bueno has been named general manager of Secrets de Voyages, a Paris-based travel company that specializes in upscale product, including city breaks to places such as New York. A long-time veteran of the tour and travel industry, Bueno's CV includes a tenure of 17 years as sales director for Solea Vacances.
---
---
San Antonio's financially troubled City Tours filed for Chapter 11 bankruptcy protection last month after it missed a payment due under its contract with San Antonio International Airport. City Tours operates the Super Shuttle brand in San Antonio; it also operates Alamo Double Decker Trolley Tours in the city. Edward Torres, president of City Tours, told the San Antonio News Express that the tour company has lost more than $1 million in revenue over the past 2½ years at the airport because of the rise in popularity of ride-hailing companies Uber and Lyft.