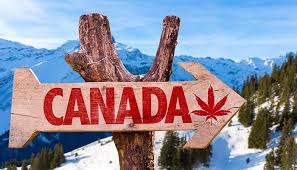 The preliminary data are in. And they show that last year set a record for the number of  international visitors to Canada. The latest report from Destination Canada, the nation's tourism promotion arm, showed that international arrivals for the year reached 20.8 million, surpassing the previous annual record of 20.179 million visitors set in 2002. With the exception of a decline in visitors from the UK, all other countries in Destination Canada's 11 target market either set annual records or had a very good year. (Statistics Canada is the source for all figures in this article.)
Other highlights from Destination Canada's monthly report for December 2017 include the following:
—As well as the best year ever for total arrivals to Canada, China, France, Australia, Mexico, South Korea, India and Brazil all had their highest arrivals in 2017 too.
—Overseas travelers, who typically spend more on trips to Canada than US travelers, represented 31 percent of all travelers to Canada (compared to 19 percent in 2002).
—With 1.9 million arrivals to Canada in 2017, Destination Canada's Asia-Pacific markets surpassed our European markets as our largest overseas region in 2017.
—Direct air capacity to Canada increased by 7 percent in 2017, supporting a large increase in visitors arriving by air.
—Destination Canada's Latin American markets led the growth in international arrivals to Canada in 2017 (+39 percent over 2016).
—Arrivals from overseas (+7.2 percent) expanded slightly more than global international arrivals (+6.7 percent) in 2017, with Destination Canada's overseas markets (+9 percent) expanding at twice the rate of non-Destination Canada markets (+4 percent).