Longtime Northern Kentucky CVB Controller Charged with Embezzling more than $3.8 Million
Perhaps Bridget Johnson, a 20-year employee and controller at the Northern Kentucky CVB, believed in an expansive definition of her job when she posted on her LinkedIn profile, that she was "responsible for all areas of company accounting" at the bureau. Whatever. Johnson is also responsible, law enforcement officials have charged, for trying to embezzle some $3.8 million from the organization.
Police have charged that between May 2017 and September 2018, Johnson, 58, sent online checks worth a total of at least $3,840,500 to supposed vendors. According to the charges, the individuals to whom the online checks were sent were real people, but were never vendors that provided any service for the payment they were given.
Johnson deleted the transactions from the CVB's monthly bank statements that she presented to its board, according to the citation charging her with the alleged. But, said the leadership of bureau's board of directors (it also goes by meetNKY) in a statement that its bank alerted them about "suspicious electronic transfers" in September. They suspended Johnson the day after they heard from the bank and then fired her on Oct. 3. She was arrested and charged by police on Nov. 16.
Johnson joined the Northern Kentucky CVB in July 1998. Previously, she was a controller at Bayless & Partners, an Atlanta-based ad agency, for nearly four years. Prior to that, she was human resources manager at Reiman/Reiman, another Atlanta ad agency.
The Northern Kentucky CVB represents a large swath of the northern part of the state, just across the Ohio River from the State of Ohio. Its offices are in Covington, Kentucky, about a half mile from Cincinnati, which is on the north side of the river.
Election of Doug Jones, Rejection of Roy Moore = Boost for Alabama Tourism
There is more to an election result than meets the eye. On its face, Doug Jones (on right in photo), a Democrat, over Roy Moore, Republican, won a special election held December 17, 2017 in Alabama to fill the U.S. Senate seat once held by Jeff Sessions—he resigned to become U.S. Attorney General for President Donald Trump, serving until he was fired earlier this month. But that's not all.
Moore would likely have won the election, most political observers believe, were it not for allegations that became public about a month before the election in which multiple women alleged that Moore had made unwanted advances or sexual assaults when he was in his early thirties and they were in their teens (the youngest was 14 at the time). These accounts attracted widespread national media coverage of the election.
Jones was the first Democrat elected to the Senate from Alabama in more than 30 years. (Alabama's other U.S. Senator, Richard Shelby, was elected as a Democrat but switched parties and became a Republican in 1994.) His narrow victory over Moore—50.0 percent to 48.3 percent—has had benefits for more than the Democratic party. According to a Nov. 23 report in the Montgomery Advertiser, the state's tourism director, Lee Sentell, said that the election results have resulted in a spike in tourism to the state.
According to the article, the state has realized an increased in spending of $1 billion. There are a lot of reasons for that — a better economy, for one. But the state's shifting political image and a renewed, global interest in civil rights are also feeding that growth, said Sentell.
"A lot more people came to Alabama and its capital city to see the sights this year, and they spent a lot more money while they were here," Sentell told the Advertiser.
He added, "I think the average person would be surprised to know that something like an election could have a potential impact on the tourism industry, which is obviously non-political …  But we had lots of calls and emails the month leading up to (the election of Sen. Doug Jones), people saying, 'We will never come to Gulf Shores again if' the election turned out opposite the way they wanted it to.
"In a way, people vote with their money when they go on vacation."
Visit Hershey's Jason Brown Wins INBOUND's Fall Foliage Foto Contest:
 The Winning Photograph: A sweeping view of the Susquehanna River Valley in South Central Pennsylvania is the winner of INBOUND's Fall Foliage Foto Contest. The photographer was Jason Brown, director of marketing and communications for Visit Hersey & Harrisburg.
The winning photo was taken on the last weekend of October at Hawk Rock, located near Duncannon, Pennsylvania, along the Appalachian Trail. In the photograph, one is able to see the Susquehanna River, which flows south into Chesapeake Bay.
The Runner-Up in this year's competition is Stephen Braun, manager – tourism marketing, Macy's.  INBOUND's team of judges found the photo to be intriguing, taken as it was from a "worm's eye" point of view. Braun told us that This photo was taken at the Cuyahoga Valley National Park in Northern Ohio.
"The park is known (in part) for its variety of trees and mineral formations.  I grew up there and had never noticed the moss so prominently and in so many settings; the trees were also starting to display their fall farewell colors," he said, "So I thought, let's get in there and photograph the moss up close.  Which was perfect for this autumn setting, with fallen leaves resting on the moss, soon to become part of it after winter snowstorms."
INBOUND's Second Annual Fall Foliage Foto Contest will take place at the end of next autumn, with entries confined to photos taken at the time by individuals who subscribe to the INBOUND Report. We will keep you posted on details.
Drumroll please:  And the Top Major Airport in USA is…
In what has to be the most rigorous and thorough ranking of its kind, the Wall Street Journal has given travel industry sellers and the consumers of travel products a Top 20 that is bound to end up being cited by customers as well as some of those ranked as the definitive word on the subject: the Wall Street Journal's U.S Airport Rankings.
The rankings gave the 20 largest U.S. airports scores in 15 categories, from on-time reliability to walking distances at the facilities. The scores and rankings have been designed to reflect what matters most to travelers, with categories that included factors such as security-line wait times, Wi-Fi speed, Yelp scores for restaurants, average fares, the cost of an Uber ride to the local convention center, rental-car taxes and fees, number of nonstop destinations and market dominance of the largest airline.
After weighing 14 key factors and a survey of over 4,800 its readers, the Journal ranked the airports. Below are the overall rankings, as well as their rankings in groups of measurements labeled reliability, value and convenience.
Crystal Ball Department: NTTO Releases 2018-2023 Forecast for Inbound Arrivals
UK Expected to Remain Number One through 2022: The U.S. Department of Commerce's National Travel and Tourism Office (NTTO) released a new long-term forecast the week before Thanksgiving that does not contain any real surprises, except for the fact that the inbound travel from China, which has been on a run of double-digit percentage increases for a decade, is expected to flatten this year, yielding a mere 2 percent increase vs. last year in the number of visitors it sends to the United States. However, the market is expected to expand by 8-to-10 percent a year through the next several years.
Other notes, based on the table below, include the following:
—South Korea should surpass Germany this year as the Number 4 overseas source market.
—While Brazil is projected to increase the number of visitors it sends to the United States over the next four years, its annual total will still be far below what it was in 2014 and 2015, when more than 2.2 million came to the U.S. each year.
—While it will fall from Number 2 to Number 3 its ranking of overseas source markets, Japan will remain a stable generator of travelers to the United States, sending about 3.7 million visitors a year for the next four years.
In reviewing the data in the table below, be sure to take notice of the caveats posted by NTTO in the footnotes.
Note: 2017 forecast volumes for 21 countries in this table are based on actual volumes as available in 2017 at the time of the forecast and other information available to the forecast team. 2017 data for all countries are subject to revision and thus actual 2017 may differ from the from the forecasted volumes shown in this table. NTTO no longer releases a forecast by world regions.
CAGR = Compound Annual Growth Rate, the average annual rate of growth over the forecast period, including compounded growth.
Overseas = All countries except Canada & Mexico. The overseas volume for any year with the forecasted volume reflects the weighted average of these 19 overseas countries above that are specifically forecasted by NTTO, and the weighted average of a ten-year trend for the remaining 200 overseas countries. For this forecast, the combined change in any year for the 19 overseas countries is typically about two percent lower than the weighted average for the other 200 overseas countries. The 19 overseas countries shown in the table account for 74 percent of total overseas volume in 2016.
Sources: U.S. Department of Commerce, International Trade Administration, National Travel and Tourism Office; Statistics Canada; Banco de Mexico. January 2018.
 Hell Freezes Over—Uber Partners with Mears Transportation in Orlando
It what was once thought to be an unthinkable joint agreement, Uber is partnering with Mears Transportation, one of the largest transportation companies in the Southeast, in an arrangement in which travelers arriving at Orlando International Airport can use an Uber app—UberBlack—to hail a ride in either a Mears vehicle or an Uber car.
As reported in an extensive and thorough article in the Orlando Sentinel, the UberBlack luxury service—it already operates in other markets in the U.S. and was once available at the Orlando airport—will have the distinction in Central Florida of also using a fleet comprised primarily of Mears' inventory of more than 200 luxury SUVs and sedans.
Trips will cost the same for riders, whether a passenger uses a Mears car or an Uber vehicle. The booking fee for the more premium experience is $2.70, with a base fare of $7, plus $2 per mile and 71 cents per minute. Each trip has a $15 minimum.
Uber side drivers will earn on a per-mile, per-minute basis, while Mears drivers keep all the revenue collected and Uber will collect its $2.70 fee from each trip. The Mears app, its reservation system and taxi stands will continue to exist, but riders will now have another method of hailing a Mears driver.
How it Happened: As has been the case in other major destinations in the U.S., ground transportation companies and taxis vigorously opposed permitting Uber (or Lyft) drivers from picking up passengers at the Orlando International Airport. Mears was one of the primary combatants in the effort as the battle went from Orlando to the Florida state legislature.
Finally, last year, Florida's legislature passed a ride-sharing bill passed last year that Uber could enter into an agreement with Orlando International Airport to pick up passengers, in addition to dropping them off. This made the competition even more intense for Mears, which owns most of the taxis that pick up passengers at Orlando's airport.
Then, earlier this year, out of nowhere according to the Sentinel account, Trey White, executive chairman of Mears sent Uber a missive that began, "I have an outside-of-the-box idea I'd like you to consider … "
Recall that former Uber CEO Travis Kalanick once said, "We're in a political campaign, and the candidate is Uber and the opponent is an [expletive] named Taxi."
But changes occurred at both companies made the unthinkable thinkable. Last March, the private equity firm Palm Beach Capital acquired Mears and was looking at incorporating ride-sharing services. At Uber, Kalanick was forced out as CEO following revelations of a toxic workplace culture that included sexual harassment. Former Expedia Group CEO Dara Khosrowshahi took over as CEO last year aiming to take the company in a new direction.
"I'm not sure we would have responded this way even a year ago," to the Mears offer, said Colin Tooze, director of public affairs at Uber, told the Sentinel. "And that's because we've changed. We are focused on building the world's first, true multi-modal platform and as we do that, building a sustainable and long-term business in the communities that we operate [is key.] … What might seem at first blush as an odd pairing actually makes a ton of sense to us."
Chinese Traffic to U.S. for First Half of 2018 down by Nearly 10% vs. Last Year
 And other Takeaways* from the Latest China Outbound Tourism Research Institute Report:
With a decline of 9.5 percent for the first half of 2018 vs. the first half of 2017, inbound traffic from China to the U.S. has ended a hitherto unbroken record of growth since 2007, when the U.S. was given Approved Destination Status. This is just one of the takeaways one gets in reviewing the COTRI (China Outbound Tourism Research Institute (COTRI) Market Report for Autumn 2018. The decline seems to agree, if not exactly, with counts and estimates elsewhere in the international inbound tourism industry.
The COTRI Market Report takes a comprehensive look at the Chinese outbound tourism market for the first half of 2018, including data on Chinese arrivals around the world; updates on visa regulations and new flight routes; in-depth reports on select destinations and market segments; and data from two of China's leading OTAs and travel websites: Ctrip and Qyer. Some of the Market Report's takeways include the following:
—Aside from the USA's year-on-year decline, as well as that of South Korea (down 3.7 percent) and Indonesia (off by 0.7 percent), most of the top 15 arrival destinations for Chinese outbound tourism have seen double-digit year-on-year growth for the first half of 2018.
—2018 has been a particularly strong year for Chinese outbound tourism growth, with 42 million border crossings outside of Greater China (Hong Kong, Macau and Taiwan) for the first six months of the year, accounting for 53 percent of Chinese outbound tourism. COTRI predicts that destinations beyond Greater China will receive 60 percent of Chinese arrivals by 2024, and 66 percent by 2030.
—Most of the highest growth destinations worldwide have enacted visa reforms to benefit Chinese tourism in the past three years. These include Morocco, Serbia and Bosnia Herzegovina, which all offer visa-free travel for Chinese tourists.
—In the first half of 2018, 42 percent of leading Chinese OTA Ctrip's sales have been for FIT products, with 44 percent for package group tours, and 14 percent for private group tours and customized travel.
—At nearly 15 percent of Ctrip's market, customized tours and private group tours continue to grow as an important outbound market segment. This kind of travel is more expensive than package group tours or FIT, and the travelers that opt for it tend to be wealthier and more sophisticated, looking for a local, unique and in-depth travel experience, as well as greater privacy.
—There are 50 million Chinese nationals living overseas, outside of Greater China, and they attract VFR (visiting friends and relatives) travelers. VFR tends to be one of the most stable segments of the Chinese outbound tourism market, less affected by seasonality or politics. While 70 percent of Chinese living overseas are in Asia, the top 15 countries for VFR travel are more spread out, with a preference for English speaking countries including the United States, Australia and the UK, in the top three positions, respectively. VFR travelers tend to spend longer in a destination, with more potential for dispersal and visiting surrounding areas.
* Adapted from an article that first appeared earlier this month on the Dragon Tail interactive website (www.dragontail.com).
Let's Get Personal: An Interview with Sally Davis Berry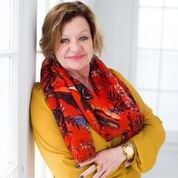 The secret to success for Sally Davis Berry, global sales and marketing manager at The Corning Museum of Glass in the Finger Lakes Region of New York, and well known in the U.S. tour and travel industry, is really no secret at all. For, as INBOUND found out from our recent interview with her, she is representative of many women professionals in the tour and travel industry. It all came out in her answer to the final question that we asked her, in which she told us that she had to learn and apply things she learned very much on her own—but, as a single mother of three children, she had experience with such an arrangement. Her quiet confidence and pleasant demeanor have served her well in her two-decade career in the industry as she has practiced her craft with several different tour and travel entities and, at the same time, she's an accomplished blogger and e-book author. You'll find out more about Berry in the following excerpted interview we had with her.
INBOUND: So, how did you make the move into the tour and travel industry?
Berry: I was a stay-at-home mom when all of my children were young. I decided it was time to get back to work, and a friend of my father's owned a travel agency Rochester, and he was looking for a meeting planner for one of his corporate accounts—a Fortune 500 company—and I said, "That sounds interesting" and got hired with one interview, and got thrown into a corporate meeting planner position without knowing anything. So, I was a corporate meeting planner for two years, and I loved it.
INBOUND: Did you have a mentor? Did you find people to help you out?
Berry: No, I did not. Not only at my first job as a meeting planner, but then, when I got thrown into the next job, working at an attraction I worked at a paddlewheel steamboat (the Canandaigua Lady) in the Finger Lakes as director of sales. I got the job there, and received no training and kind of had to figure things out. So, I think one of the reasons I like writing my blog and some of the e-books I put out is for people who are just starting in the tourism industry and either don't want to ask questions because they're embarrassed that they don't know or aren't sure what they should be doing, so I try to think about that kind of person—that kind of industry professional— and when I'm in a conversation with a group of people and someone throws out an acronym, I always say "Can you remind us of what that acronym is?" Because, inevitably, there's always someone in the circle who doesn't know and is too embarrassed to ask.
INBOUND: This also explains for me why you do so well in explaining something to a group. You don't expect everybody be a 2.0 or 3.0 in their understanding of of a subject, and they still need a "101."
Berry: Yes, and I think that does come from not having had a mentor and seeing so many situations in which I didn't know what to do and I could have been way more effective way sooner if someone had just taken the time to give me information or … tell me how to do a seven-minute appointment at a trade show or that kind of thing. I always think about that level of person in the industry.
INBOUND: Back to your career. What is it that brought you to the Corning Museum of Glass?
Berry: After I left my meeting planner job, I took the job at the paddlewheel steamboat and that sort of got me into understanding more of the tourism industry from the supplier side. And I went from that job, where I was director of sales for two years, to a regional DMO—the Finger Lakes Tourism Alliance—which represents all 14 counties in the Finger Lakes. I was there for about five years, and I learned a lot in that job about working with different shareholders, different stakeholders, and how the counties to the north thought I did more for the counties to the south and the counties to south thought I did more things for the counties to the north (We both chuckle). I would have to say that's where I learned how to be politically adept at working with different stakeholders.
That's also where I really cut my teeth on learning more about the group tour industry from a DMO perspective. And that's really where I also started to learn about international tourism. Working at the Canandaigua Lady, we got international groups, but I never had any idea how they found us or where they came from. And I didn't know enough then to ask questions.
INBOUND: Can I shift the focus of our conversation a little? When we mention your name to colleagues in the industry, they use words like "innovative," "outside the box," and "creative" to describe your approach to doing business. Can you elaborate?
Berry: I was program director at the Finger lakes Tourism Alliance for five years and one of the things I did there … one of the things I realized was that a lot of the smaller attractions and the counties didn't have a lot of opportunities for education. The bigger DMOs, like Rochester and Syracuse and Corning could afford to go to conferences like the state tourism conference, but a lot of our smaller businesses could not.
So, I developed a tourism institute. We called it the Finger Lakes Tourism Institute, and every year I did a three-day program where I brought in nationally known speakers because I really wanted these people to have the best of the best in learning—and we did a different theme each year. One year, we did group tours. The next year, we did culinary tourism—the rise of culinary tourism. And this was way back in 2005, 2006 and 2007; so, it was a while ago. And then, we also did international tourism one year. It was a great way to get our smaller businesses up to speed from some of the best of the best.
One of the other elements of the program that I developed which I'm very proud of is … the first day every year, we always did customer service training. That was because research had been done in the region which showed that one of the challengers was the lack of customer service and the lack of service training. So, I took that on, and I contracted with a company that did customer service training. What I did that was different was this: front-line staff could sign up for the cost of the program—it was typically $35 dollars—but they could only come if their managers came. And the managers fee was something like $119. My goal there was making sure that the front-line staff got trained, but I didn't want them to go back to their offices and have their bosses either not understand what they had learned or not be willing to help them implement changes.
It ended up being a great tool and, inevitably, I would always have some manager of a hotel or some attraction call and say, "Listen, I'm going to sign up four of my staff, but I just can't get off. So, I just want the staff to go." And I would say, "No, then they can't come. The whole point is for the whole team to come and for you to learn along with them."
I would get push back every year. But every year, when we did this program, the manager would be sitting with the staff—I always made it interactive and we would see role playing and games and things like that—and by the end of the day, it had been like a holiday day for them. Everyone was excited to go back. Everyone had had fun. And so, I was really proud of that element of the program. Three to four years later, we had another research study done, and one of the highest rankings of our region was in customer service. I'd like to think that all those trainings and all that diligence made a difference."
INBOUND: For international travelers, Corning, New York is not a gateway destination. How do you get international or receptive operators who bring groups into the U.S. arriving in NYC or Philadelphia or in other international points of entry and departure to include a visit to the Museum of Glass in their itineraries?
Berry: I spent a year working for a receptive operator and that gave me a lot of insight into how to put together a tour that both makes sense and sells. So, when I speak about Corning, I talk about where we are located and help the tour operators connect the dots from where they might have had their customers coming to where they were going. I'll always start a conversation with tour operator with a map, and say "We're half way between New York City and Niagara Falls. We're on the way from Washington, D.C. up to Niagara Falls. If you have groups that are doing Amish Country …." I help connect the dots. When It makes them see how they can add us into an itinerary, it makes it much easier.
Then, the other tool I use to give them another reason to stop: "We have a large café where your customers can lunch. And we have a studio where you can add on a 'Make Your Own Glass' experience." I just give them reasons why it makes sense to add us in.
INBOUND: What percent of the museum's business is domestic, and what percentage is international?
Berry: About 60 percent of our business is domestic and the majority of our visitors come from within a radius of a three-hour drive. We get a lot of families. For being a glass museum, it's a very family friendly place and very much a place for family activities for a lot of locals. Obviously, we're a huge vacation destination, so in the summer, we get lots of people who've rented cottages on the lake. As a result, it's been 60 percent domestic and 40 percent international. It varies a little bit every year.
INBOUND: Besides Canada, which is a neighbor, and China, which is number one for you, what are your top international source markets?
Berry: We track our visitors to the museum in two different ways. They are either individual guests, where they check in at our admissions desk, or they come as a group, where a group leader checks them in at our group desk. That's how we track our visitors.
For our individual and family visitors, people are often surprised that, after the U.S. and Canada, our next biggest market is Israel.
INBOUND: Ahead of China?
Berry: For individuals and families, yes. I would have to say that I give credit to a very good friend of mine who is a wholesaler in Israel who I met years and years and years ago. Another good friend in the industry said to me one time, "All you need is one good wholesaler in each market, and you'll be all set." And that has assuredly happened with the Israeli market. This Israeli operator became such a good friend that he came to our home for Thanksgiving one year.
INBOUND: That's remarkable. But of the other top markets—is China tops for groups?
Berry: China is tops for groups, then India. And then, as you know, we are part of the Wine Water and Wonders program; besides China, we work in the UK, German and French markets. Those markets are very strong for us because of our involvement in that program. (Wine, Water and Wonders is a partnership of the Corning Museum of Glass, Finger Lakes Tourism Alliance, Visit Rochester and the Niagara Tourism & Convention Corporation.)
INBOUND: Just about everybody in the industry knows that you've done quite well with the Chinese market. Could you walk us through what you and your team did to make China your top international source market?
Berry: Sure. It's interesting, because when I was still working at the Finger Lakes Tourism Alliance, my predecessor, who was working at the Museum of Glass, told me that she was going to a trade show called Active America China, and it was going to be in Atlanta (this was in 2009). And I was so terrified for her—I remember thinking, "I could never do that."
She said that they all had translators because a lot of the attendees didn't speak English. Also, they had authentic Chinese food and … two years later she left her job and I took the job and, obviously, I had to learn very quickly about the China market.
The museum was already doing a lot for the China market and—I'm a big believer in the 80-20 rule—I could see that 20 percent of our tour operators were bringing us 80 percent of our business, so I quickly started looking for ways to capitalize on those Chinese tour operators.
Anyone that's in this market knows that it's a relationship-based market. The Chinese like to do business with people they know and people they like.  So, I jokingly have said that my job description says all I need to do is make sure everyone knows me and everyone likes me, and the business will come.
I started doing calls to the New York City-based operators a lot. I also took the time to have lunch with these operators. When I started doing that, I didn't use chopsticks. I'm left-handed. I remember saying to one of the tour operators, "The reason I have problems with chopsticks is because I'm left-handed." He said, "No. That's not the reason." (She laughs.) Then, there were little things—like they would say, "Do you want a fork?" And I'd say "Nope, nope." You just have to learn to get comfortable in the China market. (Berry attended her first Active America China in 2011, and has attended every one since then.)
INBOUND: I just read that the Chinese market is 42% and 14 percent are what we call Partially Independent Travelers, or PITs. How does that break down sound to you? Are you getting any of the PIT business?
Berry: It's interesting. We do a very good job of tracking visitors at the museum. Our FIT visitors are literally the guests who arrive by car. Here, the China market is definitely increasing by double digits, but that number is going from, let's say, a thousand—up 17 percent. The vast majority of people who come to our museum from China, 95 percent, are still arriving by buses.
The change I've seen is, instead of a 55-passenger group in a bus, we're seeing fewer school buses. And then we're seeing Mercedes Sprinter vans. I call those "hybrid groups," because it's a family group traveling together, or business associates traveling together—there are ten of them or twelve of them, but they're still arriving at one time in a vehicle. They're still checking in as a group. They have a tour guide who often doubles as the driver; and, so, they're kind of a group and they're kind of an FIT. We call them hybrids because they still get the group rate, they still check in at our group desk, and they still book through companies that we do tour operator business with.
I think, for many destinations in the U.S.—outside the large cities—they're going to be seeing group business as the predominant business for years to come. I don't see the individual Chinese traveling by cars taking over that market for a while.
INBOUND: Even if the group is an extended family, or something like that—eight to twelve people in a Mercedes Sprinter?
Berry: Yes. They typically have a driver, and they have an idea of what their tour is. The traditional Chinese group will stop at an attraction for an hour-and-a-half, then get on the bus and go on to the next attraction. That's the older model that we're familiar with. Some of the more hybrid groups will spend more time—they're actually adding in a "Make Your Own Glass Experience." I hear that about other attractions, too. They're adding in experiences; they're not as rushed. From that standpoint, there's more revenue opportunities—smaller groups, but more revenue opportunities.
INBOUND: You're almost a fixture at Active America China. What are the other trade shows that you attend?
Berry: We do a lot in both the domestic and international markets. We do ABA. Just got back from NTA. OMCA. Pennsylvania Bus Association is big for us. As part of our Wine, Water and Wonders program membership, we go to WTM. I oversee the French market, so I'll go to Top Resa and be in the Brand USA booth there. We are at ITB and, of course, IPW. Obviously, I go to all the NAJ shows.
INBOUND: A colleague of yours in New York told me that, "If you're not going to the RTOs, you're not serious about international"—
Berry: I would agree. If I have people ask me, or they call me and ask me my opinion about different shows—they want to go to IPW or they want to go to China—I always say, start with the RTO shows. They're smaller. There's a day of education built in so you learn something. And you have a better opportunity to interact with tour operators in a less intimidating environment. Because, if your first foray into the international market is to go to Shanghai to go to CITM, you'll run screaming into the streets. It's overwhelming. And if you go to IPW first, it's overwhelming. When you go ITB for the first time—no matter who you are—it's overwhelming. If it's your first taste of working in the international market, I don't think it's an effective use of your money.
I think you're better off starting small and understanding and getting to build the relationships with receptives at these shows—like, at the RTO shows, you sit with people at lunch, you get to talk to them. You get to talk to them at the receptions. It makes good sense to start with these shows, I think.
INBOUND: So, receptives are a key part of your business plan, then?
Berry: Yes, receptives are a big part of our plan. When you go to the RTO shows, you can meet a lot of operators in a day. But–especially, with the China market—I try  to go their offices in New York every other month, every third month, once a quarter. I think it's good for receptives, East Coast and West Coast, to keep in touch.
As I said earlier, I use the 80-20 rule: 20 percent of the receptives bring you 80 percent of the business.
INBOUND: Over the past several years, you've become known as well-regarded speaker, presenter and writer on different subjects—especially when it comes to China. Along with your day job, this must keep you busy. How are you managing to keep up your energy level with such a busy agenda?
Berry: My standard answer when someone asks me, "How do you do it all?" I always say, I was a single mom with three kids. I raised three children by myself, so I was an expert at time management. And I can squeeze a lot out of an extra 15 minutes.
I set goals every year. Around this time every year, I sit down and start thinking about what I want to accomplish for the following year, and I usually think of a few goals –professional goals, a few personal goals, a few goals to accomplish around my home, and I keep that on my desk all year. So, I'm always looking at it and thinking, "Oh, I better do this." Or, "I have to get going on that." And that kind of thing.
The other element, I think, is I love to keep learning. I read a lot. I listen to podcasts a lot. I'm always thinking of new ideas and new things to write about, or new opportunities that I should capitalize on.
Receptive Tour Operator of the Month
Founded 25 years ago,  CAISSA and one of the first tour operators to send visitors to the United States from China, Caissa DMC has experience steady growth over the years and now has offices around the world have been the core of the city of London, Paris, Hamburg, Los Angeles, in China Beijing, Guangzhou, Shanghai, Chengdu and Shenyang, and other port cities and its core business city has 26 subsidiaries, is CATS (China Travel Service).
The TourOperatorLand.com website by the NAJ Group (it also publishes the INBOUND Report) has introduced both receptive tour operators, U.S. tour operators and international tour operators to travel product and services of U.S. travel suppliers and DMOs. Visitors to the website can use its exclusive Receptive Finder™ to find the right RTO.  It is designed to help both the travel trade and travel suppliers find the right U.S. based receptive tour operator to sell their products on the international travel market place.
The receptive operators listed on TheTourOperatorLand.com, who are vetted and qualified by the NAJ Group, also take part in at least one of NAJ's RTO Summits series. The Summits take place annually in Los Angeles, New York City and Orlando.
If you would like to make personal contact with Caissa DMC, check out the RTO Summit West in Marina del Rey, California, February13-14, 2019. They'll be there. For more information, visit: www.TourOperatorLand.com
At a Glance: Entertainment Cruises
HODGE PODGE: Shifts, Shakeups and Occasional Shaftings in the Tour and Travel Industry
Martha Sheridan has been selected to be the next president and CEO of the Greater Boston CVB. The current president and CEO of the Providence-Warwick CVB, she succeeds the outgoing president CEO, Pat Moscaritolo, who is retiring from the leading the organization after 28 years on Feb. 14, 2019. Beginning January 2, 2019, Sheridan will be president and CEO-elect, a position in which she will work together with Moscaritolo. Sheridan has led the Providence-Warwick CVB since 2005. Previously, she was vice president of sales for Discover Newport Rhode Island.
---
---
Hotelbeds has announced the appointment of Jason Soss as the new global head of strategic partnerships. The company's new strategic partnerships team, led by Soss, focuses on analyzing and generating major business opportunities, developing and implementing new market initiatives, and managing Hotelbeds largest partnerships, particularly in the airline, loyalty, and online travel agency space. Soss, who has over 20 years of experience in the tour and travel industry, was previously the president of global business development for Travel Holdings, which formed part of Tourico Holidays and which was subsequently acquired by Hotelbeds in 2017.
---
---
Stephen Hahn has been named senior vice president of convention sales and strategy for New Orleans & Company. A veteran of nearly three decades in the tour, travel and hospitality industry, Hahn previously served with several DMOs, including those in Los Angeles, Anaheim and Long Beach.  He was recently market sales leader for Marriott International's Southwest Area Sales Organization, Western Region.
---
---
Kim Wright has been named vice president of business and market development for Hornblower Cruises & Events, overseeing marketing for New York City and the U.S. East Coast. Wright joins Hornblower from The National September 11 Memorial & Museum, where she served for six years. Prior to that, she was director, group sales and tourism, for the Intrepid Sea, Air & Space Museum.
---
---
TUI Airways has announced that Dawn Wilson has been appointed as managing director. She replaces John Murphy beginning Jan. 1, 2019. As Murphy's replacement, Wilson will join the TUI UK & Ireland board. She joined the industry in 1989 as cabin crew for Britannia Airways and moved through the management structure, becoming general manager of cabin crew, director of ground operations and most recently director of operations for the Northern Region Airlines.
---
---
Garry Wilson, former TUI product and purchasing managing director, has joined easyJet as chief executive of its holidays division. In making the move, Wilson rejoins easyJet CEO, Johan Lundgren,
who was previously chief executive at TUI (UK). Wilson was named chief executive of easyJet earlier this year.
---
---
In Brazil, Maíra Beasucci has been hired as sales manager at São Paulo-based Turnet Operador, a tour operator that sells European, Mediterranean and U.S. product. She has more than a dozen years of experience in the industry.
---
---
Also from Brazil, Paulo Biondo, former product coordinator for the United States and Canada for the tour operator Agaxtur, is now general product supervisor. On his team, he now has professionals from the United States and Canada, South America, the Caribbean, Europe and Brazil.
Serge Talbot for 36 years at Talbot Tours Inc. & Co-owner of Travel Alliance Partners LLC
Charles Kao for 17 years at TravelMole Media Group
Gina Romanelli for 14 years at National Constitution Center
Gina Speckman for 14 years at Chicago's North Shore
Randy Fiveash for 10 years at State of Connecticut
Handan Ciltas for 7 years at Meeting Point North America
Becki Lewis for 7 years at Cedar City – Brian Head Tourism Bureau & Caravan Tours
Beth Helle for 2 years at Explore Minnesota Tourism
Sandy Greer for 1 year at Sandy Greer Tours
Nathalie Betancourt for 1 year at Miami Seaquarium