H.I.S. Broadens Expansion into North America with new Canadian Acquisition
Already one of the largest tour operators in Japan, H.I.S., has acquired another travel group in Canada as it seeks to fuel overall company growth outside a stagnant market in Japan and, in doing so, inch its way toward becoming a global inbound-outbound operator.
It was announced last week that H.I.S. has signed an agreement to acquire Red Label Vacations Inc. which operates redtag.ca, itravel2000.com, The Travel Experts and TravelBrands. A relatively young company—it was incorporated 15 years ago—it is based outside in a suburb of  Toronto.
Under the terms of the agreement, Red Label Vacations will continue to operate as an independent, wholly-owned subsidiary of H.I.S. The transaction, which is subject to the standard governmental review-and-approval process for such exchanges, should be final sometime in the first quarter of this year.
Commenting on the acquisition, Hideo Hatano, executive officer, global business development division, H.I.S. Co. Ltd., said: "The acquisition of Red Label Vacations is in keeping with our ambitious expansion plan in North America and we look forward to building upon Red Label Vacation's branding and experience in the Canadian market space to further service the North American market."
It was only 15 months ago that H.I.S. announced that it was acquiring Jonview Canada, the largest receptive tour operator in Canada and a major presence in Canada's tour and travel industry for more than 30 years. H.I.S. purchased Jonview from its Montreal-based owner, Transat, which was in the midst of a corporate re-focus of its mission. Transat had previously sold off its Transat France operation—one of the largest travel companies in France—to TUI France.
The acquisition of Red Label by H.I.S. is part of a decided move by the Japanese tour and travel industry in which—lacking opportunities to increase share in Japan, whose slow-growth population (it has one of the world's lowest birth rates) offers few opportunities to increase share in a stagnant market—tour operators have been seeking opportunities abroad.
In March 2016, for instance, JTB completed its acquisition of Panorama Tours Indonesia (PTI), one of the largest travel companies in Indonesia with more than 51 outlets and 800 employees across the archipelago nation. Of the move, Hiroyuki Takahashi, JTB president and CEO, said, "Moving forward, we will engage in full-fledged development of our business model, from one that has until now considered human interactions predominantly in terms of outbound travel from Japan, to a model that is global in outlook, with a focus on Asia."
Then, in June 2017, Brazil's largest tour operator/travel agency—CVC—announced that it had retained JTB Americas to serve CVC's customers New York, Florida and California in the United States. JTB already has subsidiaries in Brazil.
Receptive Group Therapy Sessions to highlight Next Month's RTO Summit West
Therapy? Yes, think "business therapy" for your company's 2019 sales. Here's how it will work on the afternoon of February 13, at NAJ's RTO Summit West at the Ritz-Carlton hotel in Marina del Rey, California: Small groups (6-8) of suppliers will be formed at roundtables. Each 30-minute group session will be led by a receptive consultant who will share specialized information on different source markets and the types of products they are seeking for 2019-2020 booking season. After 30 minutes, the receptives rotate to spread their expertise to a new group.  Each receptive operator will receive a consultation fee to share their information. For more information, click here.
Mind the Gap: UK Millennials Spend almost Three Times less on Lodging than do Boomers
Millennials responding to a just completed TripAdvisor survey spend almost three times less on a place to stay than baby boomers, but are just as willing to pay a little more for luxury. This was one of the key findings of TripAdvisor's TripBarometer study, which revealed a significant gap in spending habits between older and younger generations, as well as showing how travelers choose destinations and accommodation.
Conducted by independent research firm Ipsos MORI in partnership with TripAdvisor, the TripBarometer survey analyzed more than 23,000 responses from TripAdvisor travelers around the world including 1,808 from the UK. They were asked about their most recent trip, including their destination, budget, activities and concerns while travelling.
Other key findings from the survey included the following:
—Millennials spend almost three times less on accommodation than baby boomers but are just as willing to pay a little more for luxury.
—Over half of travelers choose to stay in a hotel versus 7 percent for accommodation arranged through home sharing websites.
—Asian travelers are most interested in hotel brands they trust, while UK travelers least interested in brands.
—On average, travelers spend more on cruises than safaris.
 "These results show that exploring new cultures is more of a factor than weather when choosing a destination, with UK travelers eager to expand their horizons and experience something new instead of just going somewhere warm,"
Said Sally Davey, global director of industry relations, TripAdvisor: "This year's TripBarometer reveals key trends that show the evolving travel landscape in 2019, from travelers' sources of inspiration when choosing destinations and hotels, to the amount they're likely to spend while away."
—Survey results showed the divide in spending habits between generations, with participating baby boomers spending almost three times as much on accommodation ($1,140) when compared to their children's generation. —Millennials have the smallest accommodation budget by a significant margin, spending an average of just $500 on accommodation on their most recent trip.
However, while younger travelers are more cautious with their finances, they are just as willing as their parents' generation to pay a little more for luxury, with 54 percent of millennials and 56 percent of baby boomers prepared to pay a little more for a luxury trip.
—The 25-34 age group is also more likely to be attracted to a great deal, with 16 percent being prompted to think about their trip because of a bargain – however, this declines with age; 65+ age group are less tempted by a deal (9 percent).
—Globally, younger travelers are less fixed on a destination when they start thinking about a trip, with 46 percent of participating 18-24-year-olds having decided on their destination before starting their research. For the 65+ age group, this is a lot higher; 70 percent have already decided where to go.
—Millennials are more likely to book attractions than older travelers, with almost half (49 percent) pre-booking things to do before embarking on their trip.
—Baby boomers are far less likely to book in advance with just over one third (35 percent) pre-booking attractions.
—However, across all respondents, the majority (57 percent) do not take advantage of bookable experiences, potentially meaning longer time spent queuing for tickets and entry while on holiday.
—When it comes to choosing a destination, culture is more of a factor than weather for participating travelers from the UK. One third (33 percent) choose their destination to experience the culture, society and people, compared to a quarter (25 percent) of travelers who are seeking good weather.
City breaks are the most popular type of trip, with 42 percent of Millennials taking a city break. Millennials are also far more likely to conduct thorough research to find the right accommodation and flight combination to make their city break a more economical trip, and to stay within their limited budget.
—When it comes to accommodation, global travelers remain fairly traditional, with 53 percent of survey participants choosing to stay in a hotel for their most recent trip, with 10 percent in a resort, 8 percent in a holiday rental or apartment and 7 percent for accommodation arranged through home sharing websites.
—When selecting hotels, UK travelers are the least interested in hotel brands (22 percent), while Asian travelers, particularly those from China, value hotel brands much more, with 82 percent of Chinese travelers reporting that it is important to stay in a hotel with a brand name they know and trust.
—Families are also more likely to prefer a hotel with a brand they trust (44 percent) compared to other traveler groups.
—Surprisingly, cruises came out as the most expensive type of holiday from global respondents, at an average cost of $4,000+ per person, even more than safaris $3,400, which might traditionally be seen as one of the most expensive types of trip.
—Some of the cheapest trips were taken by travelers visiting family or friends ($2,030).
More Acquisitions and Mergers
A team of investor groups has come together to rescue financially troubled UK regional carrier Flybe airlines, which is an important connector to Virgin Atlantic and the latter's service to the USA. A consortium led by Southend airport owner Stobart, Virgin Atlantic and hedge fund Cyrus Capital Partners, which has offices in both London and New York, are rescuing the carrier, which recently reported a drop of more than 54 percent drop in half-year profits. The arrangement will involve a new joint venture called Connect Airways, and is also acquiring Flybe franchise partner Stobart Air. The combined Connect Airways group will operate independently of Virgin Atlantic under one management team, owned 40 percent by Cyrus Capital Partners, 30 percent by Stobart Aviation, a wholly owned subsidiary of Stobart Group, and 30 percent by Virgin Atlantic, the holding company of Virgin Atlantic Airways and its tour operator arm Virgin Holidays. Virgin Atlantic, which was founded in 1984 by billionaire entrepreneur Richard Branson, is now majority-owned by Delta Air Lines, which has a 49 percent interest. Branson sold a 31 percent stake in Virgin Atlantic to Air France-KLM in 2017, and retains a 20 percent holding in the airline.
Minneapolis-based Travel Leaders Group has acquired event provider Your Event Solutions (YES), which is a major player in the global MICE market, and is based in Halifax, UK. In early 2018, Travel Leaders acquired Barrhead Travel, one of the largest retail travel companies in the UK. The company said the addition of YES would complement its growing presence in the meetings and incentive marketplace, and provide both firms with additional geographic reach and meetings expertise. YES provides a range of corporate event solutions from venue sourcing, meetings and training events, to executive conferences, large-scale exhibitions, product launches and incentive travel programs in locations around the world. Sue Gill, founder and CEO, will remain in her current role and YES will retain its brand. No major operating changes are anticipated at the company following the acquisition by Travel Leaders, which ranks Number 8 in Travel Weekly's 2018 Power List of the largest travel agencies doing business in the United States.
The Australian company Flight Centre Travel Group, whose holdings include wholesaler GOGO Vacations, has announced an agreement to acquire Silicon Valley-based Casto Travel's U.S. operations. A Flight Centre statement said that the acquisition is expected to close early in February 2019. Flight Centre's managing director, Graham Turner, said that the acquisition would strengthen the company's overall operations in the United States, which includes corporate travel and leisure travel, as well as GOGO Vacations. He said the deal would also give the company greater scale in Silicon Valley and the West Coast market. Flight Centre Travel Group entered the U.S. market in late 2007 and early 2008 with the purchase of GOGO and Liberty Travel. The company has since launched a new brand for independent travel agents, Independent by Liberty Travel, and has continued to expand worldwide.
Brexit, Schmexit—Brits Are Ready for their Holiday This year
Over the past several years, INBOUND has published accounts of surveys taken of the UK adult population which have suggested that Brits would give up just about every other type of indulgence when they were asked what they were prepared to give up in order to take their holidays.
And now, as the month of January is half-over and there looms over the British Isles the prospect of being jettisoned out of the European Union—a fate that was selected by a narrow majority of British voters in a June 2016 referendum, known as "Brexit" (as in the "British Exit" from the EU)—and the British traveler is being shaken by reports of a woe and discomfiture sure to spook the country when Brexit takes effect on March 29th, we learn that long-haul British travelers don't care. They are still going to take their holiday this year.
As a matter of fact, they plan to spend more on holidays this year than they did in 2018. Reporting on the results of a survey by Netflights.com, Travel Weekly UK wrote, "Although the poll of 1,000 people revealed that Brexit is 'on the mind' of around half of those thinking about their 2019 holiday plans, on average they still plan to spend £630 ($810) each more on their trips over last year – an estimated windfall of nearly £2 billion ($2.57 billion) for the travel industry."
We've already forecast a stronger year for traffic from the UK in our Market Outlook for 2019, which we released at the beginning of this month: after taking into account the major factors that go into predicting the number of visitors who are expected to arrive in the U.S. this year, we agree with the projection by the U.S. Department of Commerce's National Travel and Tourism Office (NTTO) that inbound traffic from the UK to the USA will increase by two percent, year-on-year, in 2019.
The British traveler seems to hold the view that Brexit, if it has any real impact on travel, will mostly affect travel to European/EU destinations.
Sunshine Saturday Kick Starts Sales for 2019
The most apparent and tangible sign for a positive year for the industry came about with the year's first weekend of sales. The weekend's Saturday, which has come to be known as "Sunshine Saturday"—because winter-weary Brits, who plan their holidays well in advance, begin shopping for their summer sunshine—was reported to have a strong surge of bookings.
Published accounts indicated that up to 5.2 million people were expected to book a holiday in January, with January 5, "Sunshine Saturday" anticipated to be one of the busiest days of the year.
In a survey of travel businesses, Travel Weekly UK found the following:
—Inspiring Travel Company's director of agency sales, Lee Marshall, said: "Long-haul sales picked up considerably in the days following Christmas and we've seen encouraging agent enquiries on the back of our TV ad."
—Gold Medal and Pure Luxury reported an increase in calls and bookings on New Year's Eve, with New York, Las Vegas and Dubai the standout destinations.
—Simon Morgan, owner of Welsh agency chain Tailor Made Travel, said: "Enquiry levels are fantastic. I'm confident of sales growth and my staff are trained on averting any reluctance to book due to Brexit."
—Prestige Holidays commercial director David Skillicorn said sales were "fabulously unexciting", adding: "I'm not disappointed but I've not got high expectations about January. By pay day, we could see a 'sod it' factor."
—Spear Travels managing director Peter Cookson agreed: "We are not expecting any records to be broken in January to March. If it's 'no deal', people will still book, as life is too short."
—The Travel Village Group managing director Phil Nuttall said Brexit was a "consideration for some people" but said consumers were still looking to get away. "We are hoping to have a good January. People are looking at booking their holidays."
And while there were some travel sellers who reported beginning-of-the-year sales as flat, the comment that seemed to sum up the consensus among the trade was that of Vivid Travel managing director Kane Pirie, managing director of Vivid Travel, who said: "We've had a fantastic start to January. The market is holding up so well despite the Brexit saga.
Memo to the DMO: A List is not an Itinerary
 by Sally Davis Berry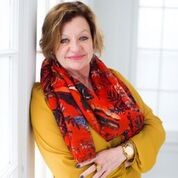 I have been working with several clients on developing itineraries that group tour operators would like to carry. My clients want to have some tour ideas when on sales calls and going to trade shows. And they are smart to do that. A profile sheet (see past posts on profile sheets here and here) can only do so much of the work. Having a sample itinerary of what an operator can add into a tour helps the operator visualize the possibilities. And I always remind my clients that our job is to do all the work for the operators so they can see that a tour would sell.
Are elements group tour ready?
I have posted on this topic in the past, but basically there are a few elements any stop on a group tour itinerary must have: drop off and parking space for a bus, room to host 55 people at a time, and restrooms. If the site is lacking any of those, it isn't ready. Don't bend over backward trying to make it work. There will be other attractions that already have what you need.
Do they offer discounted pricing or an added value for group guests?
A group tour operator deserves a significant discount. After all, they are bringing 40+ people through your door at one time. And if the visit goes well, they will probably bring more. A discount of 25-35% off your general admission is suggested. If you can't give a discount, then what elements can you add that the general public can't access? Perhaps a behind-the-scenes tour, a talk from your chef, or a discount card for your gift shop. Exclusivity has value.
Now what?
Once you have created a list of group tour ready elements, it is time to put together a sample tour. And this is where my clients ran into trouble. They sent me a tour that looked like this:
Day 1: Welcome to our town.
Morning—pick an attraction from the list below.
Lunch– pick a restaurant from the list below.
Afternoon– pick an attraction from the list below.
Dinner – pick a restaurant from the list below.
Hotel – pick a group friendly hotel from the list below.
Day 2: More of the same.
And that's when we had to have the discussion: A LIST IS NOT AN ITINERARY.
What is the difference between a list and an itinerary?
A list:
A complete compilation of all the options available can be categorized alphabetically, by size, location, themes, popularity or how much they pay to be a DMO partner.
An itinerary:
A tour that creates a traffic pattern that makes sense. There will not be elements far apart from each other, and the driver will never backtrack during the day. Driver hours are strictly limited and enforced so every minute on a bus must be moving them towards the next activity. If you have an attraction that you want to include, it can't be out of the way. Make it on the way to the next element.
Everything should make sense in the tour. Don't just dump elements in to build up an itinerary.
Everything has to fit together in a way that makes it easy for the operator to see the opportunity. Do you want your sample itinerary to have a theme? Then try to stick to it.
Group tours travel on their stomach
A tour operator once said to me that tours are built of interesting stops between meals. Don't underestimate the importance of your restaurant choices. And don't recommend a spot if you haven't eaten there recently. You are putting your reputation and the tour operators on the line with the meal choices. Make sure the restaurant has a per person price they can offer tour operators. Tour companies build a tour based on the cost per person, and that includes meals. The per person price should include tax and gratuity and is called inclusive pricing.
Drive the route yourself.
I spent a year working for a tour operator and was the "NY State Specialist". For every tour I put together, I drove to the starting point and drove the tour, timed out the distances and did site inspections at every stop. One of the benefits of doing that is that you might find a little hidden gem to add in. I always looked for spots where the bus could pull off and people could take pictures.
I once found an ice cream stand that served homemade ice cream along the way. The owner was excited about the chance to serve a bus group. He gave me his cell phone number and just asked that the tour guide give him a few hours' notice and he would be ready! Group customers love unexpected stops like that. Is there a nice picnic area where a tour operator could have a snack break? Adding these elements will show you have done your homework.
Do the work for the operator- they will love you
So you have put together a great itinerary of your region. The tour operator is interested. Are you going to send them back to the office and make them search through websites trying to find a contact at each location? Of course not. Each stop needs to have a contact name, phone number and email. You just saved the tour company staff time and effort and they will appreciate you for that. Make sure that list gets updated yearly since there is turnover.
Final thoughts
Getting a tour operator to consider a new tour can be a challenge. It's easier for them to stick to the tried and true tours that sell consistently every year. Tour companies can't afford to put a lot of time, money and effort into building and promoting a new tour. As a destination or attraction, it is your responsibility to do all the work.
I am happy to report that my client went back and created an itinerary and has added in some elements that only groups can receive. They sent the tour to a Chinese operator we had targeted and the operator will start selling the tour this winter!
By putting in the work on the front end, the tour you create can be the basis for a winning group tour strategy. Need help? I love helping destinations and attractions find success in the group tour market. Email me at [email protected]  to set up a free 30-minute call!
This blog entry was first posted on Jan. 9, 2019 at http://sallydavisberry.com/a-list-is-not-an-itinerary/
Group Tour Will Prosper as China's Huge Senior Travel Market Grows 
An interesting development in the Chinese market is, as Jing Travel has just pointed out— with all the focus during the past several years of the importance of the Millennial market and its impact on the way travel suppliers promote and sell to it—the tour and travel industry seems to have overlooked a very important factor within the market. That is: China's citizens are growing older, and DMOs and suppliers would be wise to adapt to their travel needs and offer campaigns that appeal to them.
Just before the end of 2018, on December 28, the Chinese Academy of Social Sciences released a health industry report on the numbers regarding older citizens, which prompted Lvmama—a family travel website—to make some points on travel consumption forecasts among China's over-60 population. They include these:
—By 2020, the number of citizens over the age of 60 should reach about 255 million,
—By 2050, it will increase further, to 484 million by 2050.
—While retirees are expected to spend more money on healthcare than younger generations, they will still retain significant spending power that could be used for travel.
—Per capita consumption on travel for the Chinese over-60 population exceeds $525. (average spending statistics include domestic and international travel).
—The average trip length for the same group is five days.
—Those in first-tier cities spend more on travel, with Shanghai residents spending more than $730 per trip.
—Unlike younger Chinese, older Chinese travelers are more likely to join tour groups abroad: About 70 percent of customers over 60 booked such holidays in 2018.
—While older tourists traveled with younger family members, younger family members made 60 percent of bookings.
—Currently, older Chinese travelers prefer domestic trips, as they want to see more of their homeland and high-speed railways make it easier and more comfortable. But that trend isn't as likely to last as more Chinese set to retire in the next decade have international travel experience and may have more disposable income. Overseas trips, though they mostly short-haul, increased 60 percent in 2018 among older travelers. Many of those trips were to short-haul destinations, such as Thailand, Japan, and Singapore.
Said Jing: "It is likely that as more Chinese retire and travel, Jing suggested, they will continue to join tour groups to make the experience easier. The questions then become: Where will they travel and what will they want to experience? And the answers will vary depending on their previous travel experience. But as these generations will increase spending on healthcare, medical tourism may be an important focus in the coming years."
At a Glance: SHOP * DINE * PLAY * USA
HODGE PODGE: Shifts, Shakeups and Occasional Shaftings in the Tour and Travel Industry
VISIT FLORIDA has announced the appointment of Dana Young as its new president and CEO. Young has served in both the Florida House of Representatives and State Senate, but lost a bid for re-election to the State Senate last November. She succeeds Ken Lawson, who was appointed by the state's new governor, Ron DeSantis, to be executive director of Florida's Department of Economic Opportunity.
---
---
Antonio Carlos Carbone, a long-time veteran of the tour and travel industry in both Florida and Brazil, has left his position as executive director of Abracorp (Brazil Business Travel Association) after just several months. Carbone took over the post in November 2018, following the departure of Jahy Carvalho. During his career, Carbone has headed his own tour operator company and worked for ten years at Varig. He also served as manager for IATA's Americas., as well as leading US companies in Brazil.
---
---
Paul Nakamoto has been promoted to the position of vice president, guest experiences at Aquarium of the Bay in San Francisco. Previously, he was director of strategic promotions. Before joining the Aquarium of the Bay, Nakamoto was executive vice president of Gray Line of San Francisco, San Jose & Monterey.
---
---
Roxanne Ward has been appointed director of client services for the New York City-based Nederlander Producing Company of America, which operates theatre and entertainment venues throughout the U.S. Wood joins the company from the National Geographic Encounter in New York City. Prior to that, she was trade and group sales manager for Ripley's Believe It or Not! Times Square.
---
---
Margarita Peloso has been named sales manager for Ottawa, Montreal, Central and Eastern Ontario for Trafalgar. Peloso has been working in the travel industry for over 20 years and has worked to promote both mass market and niche and luxury cruise products across the country. Most recently, she was a GroupEx instructor for GoodLife Fitness in Ottawa.
---
---
Kathryn Coles, has left her post as a Tauck UK country manager and joined Simpson Travel as head of trade sales at the specialist luxury operator. She had been at Tauck since 2014, having previously worked for Kirker Holidays and Club Med.
---
---
Dean Burke has been named president and CEO of the combined Travel Tacoma + Pierce County and the Tacoma South Sound Sports Commission. Burke has been with the sports commission for seven years, serving as executive director for the last five. In his new capacity, he takes over the top tourism post for the destination from Bennish Brown, who resigned last June from the Travel Tacoma + Pierce County organization to take over as president and CEO of the August (Georgia) CVB.
---
---
Robin Dunn has been named to the newly-created position of regional manager, Western Ontario, Leisure Travel for Vision Travel Solutions. In her new role, Dunn will responsible for the overall operation and performance of 12 locations in western and south-central Ontario, which number some 90 staff in total. Previously, Dunn was with Goliger's Travel Plus and, prior to that, was group and marketing manager for Total World Travel and Cruises.
---
---
Gonzalo Schames is the new American Airlines regional manager for the Southern Cone countries of Argentina, Brazil, Chile, Paraguay and Uruguay. A veteran of more than 25 years with American, Schames began his career in passenger services at American in 1993. Since 2017, the destinations of Chile and Uruguay have been added to his management responsibilities. The appointment follows American's recent launch of a new flight from Los Angeles to Buenos Aires.
---
---
Johanne Belanger has announced that she is leaving her post as president and CEO of Tourism Toronto. Belanger, who has held the job since September 2015, will be moving to Chicago and starting a new position with Marriott International in March. Previously, Belanger was the president of Freeman Audio Visual Canada for 10 years.
---
---
Meg Winchester has been appointed as the new president and CEO of Visit Spokane. She joins the organization from the Galveston Island CVB, where she has been the director for more than a decade. Winchester replaces Cheryl Kilday, who had led Visit Spokane for eight years before leaving last October to become CEO of the North Myrtle Beach Chamber of Commerce and Convention and Visitors Bureau.
Karen Feld for 39 years at Capital Connections
Catherine Prather for 25 years at National Tour Association
James Weaver for 21 years at Academic Travel Services
Ghislain Charles Sirelles for 20 years at Cachet Travel
Leona Reed for 19 years at Visit California
Jay Judal for 16 years at San Diego Zoo/San Diego Zoo Safari Park
Nguyen Khanh/Kaie for 11 years at VTA and Ann Tours
Source: LinkedIn.com