by Sally Davis Berry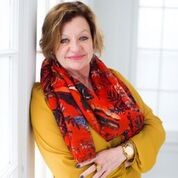 I have been working with several clients on developing itineraries that group tour operators would like to carry. My clients want to have some tour ideas when on sales calls and going to trade shows. And they are smart to do that. A profile sheet (see past posts on profile sheets here and here) can only do so much of the work. Having a sample itinerary of what an operator can add into a tour helps the operator visualize the possibilities. And I always remind my clients that our job is to do all the work for the operators so they can see that a tour would sell.
Are elements group tour ready?
I have posted on this topic in the past, but basically there are a few elements any stop on a group tour itinerary must have: drop off and parking space for a bus, room to host 55 people at a time, and restrooms. If the site is lacking any of those, it isn't ready. Don't bend over backward trying to make it work. There will be other attractions that already have what you need.
Do they offer discounted pricing or an added value for group guests?
A group tour operator deserves a significant discount. After all, they are bringing 40+ people through your door at one time. And if the visit goes well, they will probably bring more. A discount of 25-35% off your general admission is suggested. If you can't give a discount, then what elements can you add that the general public can't access? Perhaps a behind-the-scenes tour, a talk from your chef, or a discount card for your gift shop. Exclusivity has value.
Now what?
Once you have created a list of group tour ready elements, it is time to put together a sample tour. And this is where my clients ran into trouble. They sent me a tour that looked like this:
Day 1: Welcome to our town.
Morning—pick an attraction from the list below.
Lunch– pick a restaurant from the list below.
Afternoon– pick an attraction from the list below.
Dinner – pick a restaurant from the list below.
Hotel – pick a group friendly hotel from the list below.
Day 2: More of the same.
And that's when we had to have the discussion: A LIST IS NOT AN ITINERARY.
What is the difference between a list and an itinerary?
A list:
A complete compilation of all the options available can be categorized alphabetically, by size, location, themes, popularity or how much they pay to be a DMO partner.
An itinerary:
A tour that creates a traffic pattern that makes sense. There will not be elements far apart from each other, and the driver will never backtrack during the day. Driver hours are strictly limited and enforced so every minute on a bus must be moving them towards the next activity. If you have an attraction that you want to include, it can't be out of the way. Make it on the way to the next element.
Everything should make sense in the tour. Don't just dump elements in to build up an itinerary.
Everything has to fit together in a way that makes it easy for the operator to see the opportunity. Do you want your sample itinerary to have a theme? Then try to stick to it.
Group tours travel on their stomach
A tour operator once said to me that tours are built of interesting stops between meals. Don't underestimate the importance of your restaurant choices. And don't recommend a spot if you haven't eaten there recently. You are putting your reputation and the tour operators on the line with the meal choices. Make sure the restaurant has a per person price they can offer tour operators. Tour companies build a tour based on the cost per person, and that includes meals. The per person price should include tax and gratuity and is called inclusive pricing.
Drive the route yourself.
I spent a year working for a tour operator and was the "NY State Specialist". For every tour I put together, I drove to the starting point and drove the tour, timed out the distances and did site inspections at every stop. One of the benefits of doing that is that you might find a little hidden gem to add in. I always looked for spots where the bus could pull off and people could take pictures.
I once found an ice cream stand that served homemade ice cream along the way. The owner was excited about the chance to serve a bus group. He gave me his cell phone number and just asked that the tour guide give him a few hours' notice and he would be ready! Group customers love unexpected stops like that. Is there a nice picnic area where a tour operator could have a snack break? Adding these elements will show you have done your homework.
Do the work for the operator- they will love you
So you have put together a great itinerary of your region. The tour operator is interested. Are you going to send them back to the office and make them search through websites trying to find a contact at each location? Of course not. Each stop needs to have a contact name, phone number and email. You just saved the tour company staff time and effort and they will appreciate you for that. Make sure that list gets updated yearly since there is turnover.
Final thoughts
Getting a tour operator to consider a new tour can be a challenge. It's easier for them to stick to the tried and true tours that sell consistently every year. Tour companies can't afford to put a lot of time, money and effort into building and promoting a new tour. As a destination or attraction, it is your responsibility to do all the work.
I am happy to report that my client went back and created an itinerary and has added in some elements that only groups can receive. They sent the tour to a Chinese operator we had targeted and the operator will start selling the tour this winter!
By putting in the work on the front end, the tour you create can be the basis for a winning group tour strategy. Need help? I love helping destinations and attractions find success in the group tour market. Email me at [email protected]  to set up a free 30-minute call!
This blog entry was first posted on Jan. 9, 2019 at http://sallydavisberry.com/a-list-is-not-an-itinerary/