Chinese Investors Closing in on Hotelbeds
Uri Argov, founder and CEO of Tourico Holidays, stopped off last week at NAJ's Active America Summit-China and talked about his company's initiatives in China (more on that later), but what seemed to captivate the 210 tour operators and U.S. travel suppliers at Argov's presentation was a new insight into the impending sale of Hotelbeds, whose future has been the subject of intense speculation—primarily on the part of the European travel trade press—ever since its owner, TUI, Europe's largest tour operator, announced the bedbank component of its business was up for sale.
Not that long afterwards, Kuoni completed the sell-off of its remaining units (its European brands were acquired last summer by DER Touristik and its operations in India and Hong Kong were acquired by Thomas Cook India), which included GTA, its large B2B bedbank and group specialist, AlliedTPro.  The speculation has been rampant in the European trade press that EQT, the Swedish private equity firm which acquired Kuoni, had the inside track on Hotelbeds; such an acquisition would give it the largest and most dominant bedbank operation in the world.
But Argov suggested differently, his insight informed by his own experience with Chinese investors who, he told Active America delegates, were contacting him at the rate of four-to-five times a week with expressions of interest in his own Tourico Holidays. According to Argov, the acquisition of Hotelbeds is in the second of three phases of review.
—During the first stage, there were 18 companies whose interest was sounded out by TUI.
—During the current, and soon-to-be completed, second stage, there are eight investors, with five of them Chinese.
—In the upcoming final round, there will probably be four finalists.
Who will prevail? Speculated Argov: "I would not be surprised if it were a combination of a Chinese company and investors from another company."
He went on to suggest that there will ultimately be just one global bedbank, a playout that he welcomes, as he believes that B2B travel companies are operating at a disadvantage against a "duopoloy" of online travel companies: the Priceline Group and Expedia who, between them, own or have substantial ownership shares in almost all of the world's online travel companies.
###
Argov went on to indulge in a favorite rant against the "duopoly" and the way in which their dynamic pricing puts at a disadvantage all tour operators who rely on static rates in the products and packages they develop with travel suppliers.
In its essence, Argov's case is seen in this analogy: Suppose, he said, one were to go into your favorite grocery store to get a bottle of Coke that was posted at a price of $1.99 only to reach the checkout counter and find that the price had just gone up to $2.49. Or, he added, suppose one went to a movie theatre, only to learn that a ticket that had been advertised that morning at $7.50 had increased to $9.00 that afternoon.
"You would never come back again," said Argov. And now, he noted, "so many hotels have taken the American way of traveling and tried to impose it on the world"—implying that dynamic pricing in an overseas B2B marketplace alienates the buyer and creates that perception that the hotel is a bait and switch practitioner.
As for his latest on what the company is doing in China: it now has four offices in China—up from three. For 2016, it is now five all-inclusive, two-week packages, each of which will feature a specific U.S. region. And his company, which operates its own education and training facility (the Tourico Academy), has now sent 100 graduates of the program into China.
A Photo Log of Active America-China Summit, Part One
More than 200 tour operators and travel suppliers got together last week at NAJ's Active America-China Summit in Fort Worth for several days of discussion, networking and face-to-face business appointments. And sometimes, they came to face-to-face with the Inbound Report's photographer. Here are samples of what he saw. (More to come in the next issue of the Inbound Report.)
One of the first to register on the first day of Active America was Eason Gu, travel trade manager, China, international sales, Las Vegas Convention & Visitors Association in the latter's China office, and who was non-stop busy throughout the show.
Pausing just long enough to say hello to Danny Chow, assistant operations manager for the Los Angeles-based receptive tour operator, Tour America, is Sofia Williamson, the NAJ Group's chief operating officer.
In the lobby area of the Omni Fort Worth hotel, we saw Louis Lau (left), vice president, Asia business development and support, Triple Five Group (owner-operators of Mall of America and more); and Rolland Chang, sales manager, worldwide sales—Asia, North America leisure travel, Best Western Inernational.
With their cowboy hats making them readily identifiable as part of the Fort Worth CVB staff as they round up Active America delegates for the opening night's reception and concerts are: Denise Hawkins (left), the bureau's director of visitor services; and Heather Huhn, convention services manager.
The heart of Fort Worth's historic Sundance Square proved to be a popular selfie venue for delegates. Here, Marianna Khauv, owner of the Best Western Chelsea Inn & Suites, in Monticello, Minnesota, shows how it's done.
Part of the Louisiana contingent at Active America's opening night reception at Fort Worth's Sundance Square: Erica Howard (left), tourism sales manager, Shreveport-Bossier Convention & Tourist Bureau; and Harolyn Falgoust, convention & tourism sales, Monroe-West Monroe CVB.
As is the case with other delegates, Alison Lindsay (left) group sales coordinator, public relations, for the Butchart Gardens in Victoria, BC; Doug Bourgeois (center), director of the Discover Louisiana Byways Collection, Louisiana Office of Tourism; and Doug Treleaven, sales manager, travel trade, Tourism Victoria, are anticipating the food service and music soon to start at Sundance Square.
Georgia and Memphis showed up in force for the Sundance Square event. Here are (left-to-right): Stella Xu, manager for China initiatives, global commerce and tourism, Georgia Department of Economic Development; Lisa M. Catron, national sales manager, Memphis CVB; Debbie Li, specialist, research, Atlanta CVB; and Carolyn P. Mears, director of sales for Graceland.
Part of the Best Western contingent from properties throughout the USA included: (left) Rossana Wang, sales, and Marty Deng, general manager, Best Western Plus South Bay Hotel in Lawndale, Cailfornia.
At the Sundance Square festivities, Howard Kang (left), vice general manager of the Beijing Yuqi Exhibition Service Company, finds himself with three friends from the Houston CVB (left-to-right): Lee Yao, Asia-Pacific representative, tourism; Jorge Franz, senior vice president of tourism; and Yuting Chen, Asia-Pacific representative, tourism.
Even the party-like atmosphere of Sundance Square could not stop Ruby Wong, director, World Travel Groups, from catching up on several work items.
Though interrupted in mid-conversation, Carl Lee, general manager, China Merchants Tours Business and Exhibition (Tianjin) Company; and Mandy Darsey, a graduate student at the University of Texas Arlington, give the photographer a welcoming smile.
A Destination's Dream: The first thing that operators did upon arriving at Sundance Square in downtown Fort Worth was to put their cameras into action taking photos of one another and the scenery all about the square.
Mitch Whitten, left, vice president of marketing communications for the Fort Worth CVB, introduces the Wednesday evening program at Sundance Square with the help of Oliver Yang, tourism marketing specialist from the Economic Development and Tourism division in the office of Texas Gov. Gregg Abbott.
Taking in the action at Sundance Square are Kevin Streit (left), managing director of Kevin Streit Associates; and Stefan Merkl, the West Coast-based senior international tourism sales manager for the Philadelphia CVB.
Though she hails from Shenzhen, China, Fei-Fei Dong makes Fort Worth her home. Dong, who was a 2013 finalist in the quadrennial Van Cliburn Competition held in Fort Worth and who has become a renowned international pianist, wowed those gathered in Sundance Square with a program that blended classic with contemporary.
Somehow, a statue in Sundance Square sauntered up next to and parked itself at the side of Wei Zhou, head of the sales department at the Shenzhen Commerce International Travel Company.
Among the well-known sales officials who came to Active America: Elizabeth King, southwest regional manager, tourism marketing, Macy's; and Brian Chuan, director of travel trade development at South Coast Plaza in Costa Mesa, California.
Making sure to catch the performance of Van Cliburn Competition finalist Fei-Fei Dong are the Van Cliburn Foundation's director artistic planning, Sandra Doan (left) and Maggie Estes, director of marketing.
Enjoying the various events at Sundance Square and, for some, enjoying the evening's warmer-than-usual temperatures are: Pam Joy, group travel manager, Bloomington (Minn.) CVB; Gayle Junnila, market development manager, Explore Minnesota Tourism; Sabine Chilton, international sales manager, The Florida Keys and Key West; and Marianna Khauv, owner of the Best Western Chelsea Inn & Suites, in Monticello, Minnesota.
Rafael Villanueva  (center), senior director, international sales, Las Vegas Convention and Visitors Authority (CVA), is flanked by Eason Gu, travel trade manager, China, international sales, for the Las Vegas CVA; and Ruby Wong, director, World Travel Groups.
Clearly enjoying the atmosphere at Sundance Square are (left-to-right): Frank Xu, director, Luxy Development Inc., which is based in nearby Dallas; Sheena Yu, director of China Services for the Los Angeles Convention and Tourism Board; and Walt Wang, China marketing manager, Visit California.
Charlie Zhou (right), president, CPTrip Service, holds the envelope with $500 in it—a prize raffled off to those operators who dropped their business card into the shopping bag held by Estela Martinez Stuart (left), director of tourism for the Fort Worth CVB. Assisting in drawing the winning card were:Oliver Yang, tourism marketing specialist from the Economic Development and Tourism division in the office of Texas Gov. Gregg Abbott; and Carolyn Petty, president of Tax Free Shopping, Texas.
Probably smiling with relief after a non-stop day for both are: by Estela Martinez Stuart (left), director of tourism for the Fort Worth CVB; and Oliver Yang, tourism marketing specialist from the Economic Development and Tourism division in the office of Texas Gov. Gregg Abbott.
 At Sundance Square, discussing the importance of Chinese visitation to the Texas economy are: Jake Steinman (right), founder and CEO of the NAJ Group, which operates the Active America Summit; and Texas' top tourism official, Brad Smyth, director of Texas Tourism.
Fashion meets tourism as these two meet and chat:  Kathy Anderson, tourism manager, Fashion Island/Irvine Spectrum Center and Daniel Shen, president, Lion Tours USA.
Someone must have a struck a serious note, as whoever is speaking has the undivided attention of Estela Martinez Stuart (left), director of tourism for the Fort Worth CVB; and Brad Smyth, director of Texas Tourism, during
Thursday
morning breakfast.
 Taking a break after breakfast to give us a smile are: David Penilton, president of Portland, Oregon-based America's Hub World Tours; and Heather Huhn, convention services manager, Fort Worth CVB.
ITB Summary: Despite Weak Euro, German Interest in USA Interest is Stronger than Last Year
Given the impact of the a Euro that weakened over the past two years—the currency fell by more than 20 percent against the U.S. dollar—attendance at, and overall interest in North America at the recently concluded ITB trade show in Berlin seemed counterintuitively high this year. While the Inbound Report did not attend this year's, our conversations with receptive tour operators, as well as with U.S. travel suppliers and destinations indicated that American suppliers were mildly surprised by the enthusiastic feedback they received—the devalued exchange rate environment notwithstanding. It appeared the several planets in the marketing universe were aligning in the right way to provide an unexpected tailwind for inbound tourism this year. From our reports:
—Historically popular Middle East destinations among Europeans—places such as Egypt, Turkey, and Tunisia—are deemed unsafe for travel, resulting in several million German and UK vacationers having been dispersed to other locations. And, despite the recent ISIS-inspired shootings a little more than three months ago in San Bernardino, California, America is remains a safe destination by most travelers.
—German vacationers, who are largely repeaters, have now had two years to become inured to the more expensive dollar both psychologically and practically; buyers at ITB were eager to find ways to modify their offerings and were seeking less expensive North American destinations or revising  their itineraries with shorter stays and less costly lodging properties
—Destinations near and around cities where corporate business has driven hotel rates sky high—San Francisco, New York, Miami, Chicago, even Seattle– have operators open to working with surrounding cities that offer a fresh approach to the itinerary at a lower rate.
—Brand USA's marketing efforts with a consortium of rep groups has resulted in keeping America top-of-mind with the German consumer in a way that keeps us relevant. As well, traditionally adventuresome Germans are also responding positively to this year's Centennial of U.S. National Parks.
Canada: Changing the Perception from "Cold" to "Cool"
Due to a 35 percent reduction in the value of the Canadian dollar against the U.S. dollar and a consistent European marketing campaign–five years ago Destination Canada moved all of its marketing money out of the USA and into international markets, including Europe—Canada is back. And the temperature has changed.
At a recent Visit California marketing outlook conference, David Goldstein, Destination Canada's CEO, revealed initiatives for the U.S. market for the first time since withdrawing from the market. Key moves made include the following:
Destination Canada will focus on "yielding" for Millennials because, according to Goldstein, "baby boomers will be dead soon."  (For Inbound's Baby Boomer editor-in-chief, this is sobering news, but Goldstein is right. Over my remaining life span, the Canadians may get only one trip out of Boomers, but as many as seven out of my millennial son.)
The agency plans to change Canada's perception from "Cold" to "Cool" by focusing on exciting outdoor adventure products, craft beer breweries, and cool attractions that resonate with younger travelers. Canada's young Prime Minister, Justin Trudeau (who was recently interviewed on a CBS "60 Minutes" segment that had high viewership) might help, too, in conveying this kind of coolness.
For the first time in five years, Destination Canada will launch an extensive advertising campaign through all media platforms targeted to the U.S. traveler as the currency exchange rate renders Canada 35 percent more affordable to Americans.
It was a serendipitous bit of timing, but the increased brand awareness from five years of consistent marketing investment, coupled with a 35 percent reduction in the value of the Canadian loonie seems tour operators and travel agents looking at 2016-17 as the Year of the Canadians.
Near-Term Outlook for Japan Improves over Last Year, Says Latest JATA Report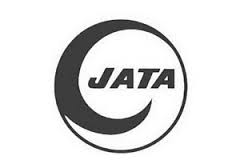 In what is the most upbeat quarterly outlook report issued by Japan Association of Travel Agents (JATA), the outlook for booking activity for outbound travel to the USA for the next quarter (April through June 2016) has improved by about a third over what it was in the same report a year ago. In fact, the tour operators and travel agencies who responded to the survey that provided the results seem sanguine about the prospects for other destinations as well.
More important, to those travel suppliers who have been looking for some glimmer or spark of hope on which to help their sales efforts to what it still the second largest overseas source market for the United States will find in the market segments within the overall Japanese market.
Specifically, JATA indicates anticipated growth in bookings among the senior, business-and-technical and incentive markets, as well as gains among honeymoon travelers and family travelers, as indicated in the tables below.
Using its Diffusion Index (DI)† measurement, JATA's results indicates the outlook for Hawaii and the USA/Canada are less optimistic than they were in the previous quarter and down 15 percent from what it was a year ago. And it is down another three percent for the next quarter (Oct0ber through December). The survey results indicated minimal optimism was in the demand for China and Europe. Meanwhile, the overall outlook for the final quarter of 2015 was expected to improve over the current quarter, yet remain lower than it was last year.
Trends in Overseas Travel Demand
(by Destinations)†
| Destination | 1 Year Ago | 9 Months Ago | 6 Months Ago | 3 Months Ago | Current 3 months | Next 3 months |
| --- | --- | --- | --- | --- | --- | --- |
| | Jan-Mar 2015 | Apr-Jun 2015 | Apr-Jun 2015 | Oct-Dec 2015 | Jan-Mar 2016 | Apr-Jun 2016 |
| | | | | | | |
| Hawaii | -11 | -9 | -6 | -13 | -3 | -3 |
| USA/Canada | -31 | -31 | -30 | -29 | -22 | -21 |
| Europe | -39 | -41 | -40 | -43 | -72 | -56 |
| Oceania | -39 | -43 | -47 | -34 | -17 | -19 |
| Micronesia | -31 | -33 | -37 | -37 | -24 | -24 |
| China | -73 | -64 | -62 | -64 | -63 | -63 |
| Asia | -13 | -5 | -20 | -17 | -9 | -11 |
| S. Korea | -72 | -66 | -86 | -74 | -64 | -56 |
| Overseas overall | -38 | -36 | -38 | -40 | -39 | -31 |
Trends in Overseas Travel Demand
(by Market Segment)†
| Market Segment | 1 Year Ago | 9 Months Ago | 6 Months Ago | 3 Months Ago | Current 3 months | Next 3 months |
| --- | --- | --- | --- | --- | --- | --- |
| | Jan-Mar '15 | Apr-Jun '15 | July-Sep '15 | Oct-Dec '15 | Jan-Mar '16 | Apr-Jun '16 |
| | | | | | | |
| Honeymoon | -39 | -41 | -38 | -46 | -42 | -36 |
| Family | -44 | -45 | -41 | -59 | -45 | -49 |
| Female Office | -46 | -47 | -50 | -48 | -48 | -43 |
| Worker | | | | | | |
| Student | -49 | -59 | -62 | -48 | -48 | -52 |
| Senior* | -23 | -25 | -21 | -26 | -26 | -17 |
| Incentive** | -39 | -31 | -31 | -32 | -32 | -26 |
| Business-Technical | -23 | -14 | -15 | -21 | -21 | -15 |
* Senior: Customers aged 60 or older
** Incentive: Travel offered as an incentive to business and organization employees
SOURCE: Japan Association of Travel Agents
†A Note on the Methodology and the DI (Diffusion Index): The JATA Survey of Travel Market Trends is designed to grasp trends in the travel market based on responses to questions on current conditions and those anticipated over the next three months. The survey asks participating companies to rate their sales results for each destination and customer segment by choosing from three categories: "good," "average," and "poor." For items outside their business scope, respondents select "do not handle." Each share of "good," "average," and "poor" is then divided respectively by the denominator, which is equal to the total number of responses minus the "do not handle" (including "no reply") responses. Finally, each share is processed into the Diffusion Index (DI) by subtracting the percentage of "poor" from the percentage of "good." The highest possible index figure is +100, and the lowest is -100. Survey period—Feb. 8-24, 2016; Registered companies—585; Responding companies—297; Response rate—50.8 percent.
The Concept of "China Ready" Has Changed—It now Means WeChat … plus
"China Ready," a term that found its way into the business language of the inbound tour and travel industry five years ago meant then that U.S. hotels, destinations and other travel suppliers: had learned to use Chinese language print material and collateral; have Chinese-speaking staff or tour guides available; have in–room tea kettles and Chinese food offerings; and honor the UnionPay bankcard or credit card.
Things have changed.
This was the not-so surprising consensus of the panel of tour and travel experts (pictured, left to right)—Charlie Zhou, president, CPTrip Service; Christine Leader, marketing director, New Sun International Travel; and Denny Xia, travel trade director, East West Marketing—who discussed the subject at the Active America-China Summit last week in Fort Worth.
It's All about WeChat and Free Wi-Fi: In a wide-ranging answer to the question "How has the concept of 'China Ready' changed?" Zhou said that it is reflected in the single most important step that one can take in accommodating Chinese travelers—especially Millennials—free Wi-Fi. Chinese travelers, he said, "On WeChat, they want to connect every singly second of the day. They want to take pictures of what they see, what they hear, and send them right away."
(Five years ago, WeChat hadn't even been heard of, as it was launched in January 2011.)
And because of the language translation apps available, they want to share information and scenes described in English and translate them, he added. "That's why you need to have Wi-Fi!"
"Connection" is indeed part of the definition of being China Ready in other ways as well. Noting that nearly everyone in the U.S. travel trade now have their business cards and their presentation materials translated into Chinese, Zhou said, they still need to stay connected personally. He suggested that sales and marketing professionals see Chinese tour operators in person at least once a year. For starters, he recommended the Active America Summit as a convenient place to do that.
As for specific customer-friendly steps that hoteliers and suppliers might take in order to be more China Ready than they were five years ago, here are a few from those suggested by panelists.
—Provide for group tour bus parking right in front of a hotel. Chinese travelers would rather take their luggage into a property themselves rather than pay porterage fees and wait for their luggage to arrive at their rooms.
—Because so many groups have established room selection and arrival times online, hotels should provide a group leader or someone with the ability to give travelers their hotel room key before arrival so that they do not have to wait for a group check-in and key distribution.
—One can make Chinese guests checking into a hotel feel welcomed by setting aside a VIP room for check-ins, rather than make them wait in a general lobby.  Give them their key, a small amenity and the language challenge fades, said Leader. If Chinese guests feel like VIPs, then "No Chinese. No problem."
When Bob Jing, head of East Coast marketing for UnionPay—had made an earlier presentation—got up and said that hoteliers and travel suppliers should make sure to accommodate UnionPay, Jake Steinman, NAJ's founder and CEO, who was moderating the panel discussion, drew chuckles from the audience when he told Jing: "That's 1.0. This is China Ready 2.0"
BUZZ BYTES—from off the Active America Trade Show Floor
—Chinese students in Arlington, Texas? The 23 young men and women from the University of Texas at Arlington who volunteered as translators for Active America's business appointment sessions Thursday afternoon and all-day Friday weren't really that hard to find in their red t-shirts. And it should come as no surprise that one can find Chinese graduate students anywhere in Texas. There are nearly 76,000 Chinese students in Texas—it is No. 3 among U.S. states in this regard—and UT Arlington (a ten-minute drive from the trade show) has the only Executive MBA program approved by the China's Ministry of Education to partner with three Chinese universities. What else brought the students to Texas? One student told us that there are plenty of tech jobs to look forward to in southeast Texas, especially in the Houston area, and that it costs much less to live as a student—especially in what one pays for rent—in Arlington, Texas than it does in Los Angeles or Boston.
—WeChat's pre-eminent position as the medium to communicate among Chinese revealed itself in a very blunt way to one U.S. attractions supplier who related a recent incident in which a tour operator told her to contact him via WeChat regarding a new contract she had prepared. She asked for an e-mail address so that she could the material as an attachment. He did so, then added, "Contact me on WeChat so I remember to read the e-mail."
—"Hard Rock" is a two-word expression that, somehow, just doesn't translate into Mandarin, the company has found out. Or, if explained, it just doesn't make sense. So, according to Gonzalo del Rio, sales and marketing manager for Hard Rock's U.S. properties, the company has retained a company (Attract China) to work on a visual meaning—a video and related materials—to explain the brand. This move comes as the company is embarking on a rebranding that will acknowledge its position as a savvy retailer. It will gradually re-position itself as a retailer that has a restaurant than as a restaurant that has a gift shop. As Tara Hippensteel, director of tour and travel, North America, at Hard Rock International, observed last November during NAJ's RTO Summit in Orlando, "We make more money selling t-thirts than burgers."
—David Penilton, president of Portland, Ore.-based America's Hub World Tours—he does both  inbound and  inbound—was at Active America to nurture a growth product: clients who are investors as well as lengthy-stay visitors, usually in properties that they own and who may or may not leave them un-used for months at a time. It's a growing market segment worldwide, Penilton told the Inbound Report, with Australia and China now the company's two strongest overseas country markets.
What's the Best Place to Hide a Dead Body? Answer: The Second Page of Google
Digital Day, the first day of the upcoming RTO Summit East May 2-3 at the Wyndham New Yorker  hotel will include a presentation by Laszlo Horvath, CEO of Active Media on "How to use Google Predictive Analytics to Forecast International Intent to Travel to Specific Destinations from a Variety of Source Countries." Horvath, whose company is global in its business (it has USA offices in the San Francisco Bay area; New York City and the Northern Virginia-Washington, D.C. area), has proved to be a popular featured speaker at NAJ events and is sought after following his presentations in the "Genius Bar" session of Digital Day during which conference attendees can speak directly with speakers. The second day of the RTO Summit is dedicated to business appointments between receptive tour operators and travel suppliers.
Digital Day is included in the cost of registration for the RTO Summit. There is also a la carte pricing for those wishing to attend just the Digital Day portion of the RTO Summit program. To see a list of those operators planning to attend the Summit, click here:
http://www.rtosummit.com/rto-summit-east/rto-summit-east-tour-operator-attendees/?rto_year=2016