Tui 
Agrees to Sell Hotelbeds Unit to Cinven, Canada Pension Plan Investment Board (See Update Following Article)
Cinven Ltd. is the leading bidder to acquire Tui's online hotel booking business Hotelbeds Group, the Bloomberg News Service has reported, saying that Cinven is in final negotiations to acquire the business after outbidding other buyout firms. Tui may announce a sale as early as this week, sources said, although talks could be delayed or fall apart.
The London-based Cinven is a global private equity firm with offices in 9 international locations in Europe, Asia and North America. In 2014, it had €11.5 billion ($16.7 billion) in assets under management. Cinven's funding base originally came solely from three UK pension funds (British Coal, the Railway Industry and Barclays Bank) who remain as important investors.
Ever since Tui announced last October that it was considering spinning off Hotelbeds, which is headquartered in Palma de Mallorca, Spain, it has manage to focus interest on the matter almost non-stop, making certain to publicize financial updates on the company's strong financial position and, presumably, its worth. A review of some of the coverage of the impending acquisition of Hotelbeds shows the major players:
—The HNA Group: It fit the description given two months ago by Uri Argov, founder and CEO of Tourico Holidays, of the type of Chinese firm that he said would acquire Hotelbeds.
—JTB: It was mentioned by a UK financial insider website as a finalist in the competition to take over Hotelbeds.
—TripAdvisor: Also mentioned by a UK financial insider website as a finalist in the competition to take over Hotelbeds.
—Expedia: Reported by Bloomberg at the end of 2015 to be a leading candidate to acquire Kuoni and was still in hunt to acquire Hotelbeds.
—Booking.com: It was reported by Spanish trade news site, preferente.com as a leading candidate
—Permira: It was among reported among early finalists to acquire Hotelbeds.
—EQT Partners: It was reportedly tipped by Tui to be lead candidate to acquire after EQT, a well-known Swedish private equity firm, acquired Kuoni; it was also promoted by the German travel trade publication, FVW, as the logical candidate to acquire Hotelbeds. Should EQT prevail it would have the world's largest bedbank operation, as its acquisition of Kuoni included the latter's mega-bedbank, GTA.
—Bain Capital: It was mentioned by preferente.com as a competitor to acquire Hotelbeds; it is the company founded in 1984 by Bill Bain and 2012 Republican Presidential Candidate Mitt Romney. Bain Capital owns Apple Leisure Group, a travel and resort company focused on packaged travel and hotel management in Mexico and the Caribbean.
UPDATE April 28:
It was reported today That Tui has agreed to sell its Hotelbeds unit for €1.2bn ($1.75 billion). The following is from the TTG dispatch on the news.
"The acquisition by private equity firm Cinven Capital Management and the Canada Pension Plan Investment Board is expected to be completed by the end of September.
Tui put its bed bank unit up for sale last year, saying that it wanted to focus on its core tourism business.
Fritz Joussen, chief executive of Tui Group, said: 'With the disposal of Hotelbeds, we consistently implement our strategy and strengthen our alignment as the world's number one tourism group. There were numerous bidders for Hotelbeds Group. Following intensive negotiations, we decided to sell Hotelbeds to Cinven Capital Management and Canada Pension Plan Investment Board.'
He added: 'We will use the disposal proceeds to continue our growth path, in particular in terms of content, and strengthen our balance sheet," says Joussen.'"
Germany: Terrorism Fears Trigger Steep Drop in Bookings
Maybe it wasn't a bad first quarter for everyone. But, for German travel agencies, it was like this:
—There was a 9 percent year-on-year decline in bookings for January 2016
—There was a fall-off of 2 percent, year-on-year, in bookings for February 2016.
—And then there was a sharp 11 percent decline, year-on-year, in overall sales revenues last month with poor summer bookings and very low late winter sales.
The data are not in question, as they come from the reliable monthly survey conducted by the highly respected Nuremberg-based market research firm GfK. What is in question is the impression that many in the tour and travel industry had when they attended ITB last month (March 9-13) in Berlin. Operators who sold U.S. product seemed to think that there was still hope for a rebound—primarily because the USA was deemed a safe destination, especially in the wake of January 12th, when  in Istanbul an ISIS-backed suicide bomber killed 10 people—eight of them Germans—and wounded 15 others, many of them German. This might lead to a shift in more Visit USA business.
Then came March 22, when there was a series of three terrorist bombings in Brussels, Belgium, just 140 miles from Cologne, that killed 32 people and injured more than 300. Following the latest report from GfK, the German travel trade publication FVW said, "Hopes of a post-ITB upturn in the German tourism market have been dashed by figures showing an 11 percent decline in package holiday bookings last month."
It seems clear that the 11 percent decline is linked to anxiety caused by the events of March 22nd.  Travel to Turkey, the Middle East and North Africa has tanked and operators have cut capacity to those destinations. Overall travel bookings for this summer, except for a 1.8 percent increase in July, were down last month—by 7 percent, with the peak holiday month of August down by a dramatic 20 percent.
And according to a new Travelzoo survey of 1,000 online consumers in Germany:
—One tenth of German travelers fear another terror attack in a holiday destination.
—Nearly one in three wants to avoid "endangered European cities" in the foreseeable future.
—More than half (53 percent) of those who have not yet booked said they wanted to book spontaneously.
—Forty percent said they planned to go on holiday within Germany.
—Thirty-five percent plan to select their destination based on security issues.
5 Things You Need To Know About the UK: First, Say Farewell to Thomson & First Choice
Bit by bit, Thomson and First Choice are disappearing from shingles, collateral and advertisements as Tui, Europe's largest tour operator, proceeds apace with the consolidation of what were once 200 hundred brands and microbrands into one Tui brand—a strategic decision made following the December 2014 merger of Tui Travel with its corporate parent Tui AG. Thomson had been a part of Tui since 2000. Tui merged with First Choice in 2007. The complete integration of all brands into the single Tui brand is slated to be completed by 2018. In the latest developments:
—Beginning with next month, staff working in-resort will come under the Tui umbrella.
—Part of the summer 2017 brochures for exclusive hotels such as Sensimar and Family Life will also be accompanied by the Tui name.
 —The company's newest ship, Thomson Discovery, has been renamed Tui Discovery.
Scott Dunn Opens San Diego Office: London-based Scott Dunn has opened a sales office in San Diego, California as part of its global expansion. The luxury operator said the office will handle sales for the U.S. market but will also enable it to offer extended opening hours to guests calling from all around the world. Scott Dunn will initially employ 12 people in California but plans to double the workforce there within the next 12 months. The U.S. business will be led by John Spence, who will become Scott Dunn's new president, North America, reporting to Scott Dunn CEO Simon Russell, who said North America already represents nearly 5 percent of sales.3. Wings Travel Management, a UK travel management company with global reach—it has offices in Houston, Texas—has acquired Grosvenor Travel Management for an undisclosed sum. The latter is based in London and reports an annual turnover of £70 million ($100.8 million). The two companies continue to sell independently for the rest of the year, with a view to consolidating the businesses under the Wings Travel Management brand in early 2017.
Advantage, the UK's largest independent travel agent partnership, has launched its own in-house tour operator. The company made the move as it looks to give partners more control over the product they sell. Advantage managing director Julia Lo Bue-Said used her speech on the opening morning of the group's 2016 conference last week to formally announce the new venture. She also revealed Gateway 2, Advantage's updated customer relationship management system, observing that "The development of Gateway 2 and the introduction of Advantage Holidays represent major investments in securing the future prosperity of the business for the benefit of both our members and business partners. And this only just the start of our exciting and ambitious technology journey." The new software gives agents access to all Advantage's product from a single dashboard.
Claire Hazle

has been appointed director of marketing and e-commerce—it is a new position—for Cosmos Tours and Avalon Waterways. Hazle. Who will join Cosmos in June, has been head of digital at Marie Curie. Previously, she worked at Carnival between 2011 and 2014. Also in the UK, Grant Hearn has been elevated to the role of chairman at Shearings, replacing Phil White. Shearings has just been acquired by the private equity firm Lone Star Funds. Hearn is a former chairman and chief executive of Travelodge, and is already chairman of Lone Star's Amaris Hospitality business. He has also held non-executive roles at Poundland and Scandic Hotels.
Tourism Industry Leading Efforts to Repeal North Carolina's "Bathroom Bill"
Last month, a March 23rd special session North Carolina's General Assembly proposed and passed House Bill 2 (HB2), or the "bathroom bill" and Gov. Pat McCrory signed it into law that same night. The new law excludes LGBT people from nondiscrimination protection and prevents public restroom use based on gender identity rather than biological sex. The law was a response to On Feb. 22, Charlotte, N.C., passed an ordinance by the city of Charlotte, passed on Feb. 22, that expanded North Carolina's antidiscrimination laws so that LGBT people would also be granted protection in places of "public accommodation" — which, among other things, would allow transgender people to use the bathrooms of the gender they identify as. This ordinance was to have gone in effect on April 1. There were other provisions to HB2, but the focus of news coverage has been on its exclusion of the LGBT population from nondiscrimination protect and the bathroom issue.
As a result of HB2 (there is as a similar statute that was enacted in Mississippi), a number of individuals, organizations and businesses have announced a boycott of North Carolina. Even the National Basketball Association has announced that it would not hold its 2017 All Star game in Charlotte, N.C. unless the law is repealed. There is also considerable opposition to HB2 within the state's travel and tourism industry, as hotels, attractions and restaurants have suffered losses in the millions because of the boycott; as well, local governments face the prospect of reduced tax revenues levied through hotel occupancy and other taxes.
An account of the impact of HB2 and the role of the travel and tourism industry in opposition to the measure has appeared in the New York Times. We share it with you here:
http://www.nytimes.com/2016/04/22/travel/north-carolina-mississippi-lgbt-gay-rights-travel.html?action=click&contentCollection=U.S.&module=RelatedCoverage&region=EndOfArticle&pgtype=article
Who Knew? USA Number One "Dream" Destination for UK Travelers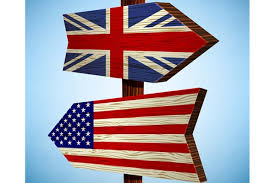 A new survey of UK adults shows that the U.S. is their number one dream holiday, even if the dream is less attainable, with most British travelers—91 percent of them—now believing that a dream holiday is not possible. The research of more than 2,750 UK adults, conducted for TopCashback.co.uk, found that while affordability is the main stumbling block to Brits jetting off (78 per cent), nearly a fifth (17 per cent) have responsibilities that prevent them from going away and 14 per cent prioritize other holidays first.
First, for U.S. travel supplies, the top news from the survey:
| Destination | Percentage of Survey Respondents |
| --- | --- |
| 1. USA | 24% |
| 2. Australia | 9% |
| 3. Maldives | 7% |
| 4. Caribbean | 6% |
| 5. South America | 5% |
| 6. New Zealand | 4% |
| 7. Japan | 4% |
| 8. Canada | 4% |
| 9. Thailand | 2% |
| 10. Bora Bora | 2% |
| Source: TopCashback.co.uk | |
Other findings:
— For 69 percent of Brits a dream holiday means visiting places they have never been before
—For 45 percent, it means time with loved ones
—For 43 percent, it means switching off from everyday life, once in a lifetime experiences and visiting famous sights
—Relaxation is what Brits most want to do on their ideal trips, with 72 per cent registering on this point
—Two thirds of people (66 per cent) would want to see the local landscape,
—62 per cent would want to eat local cuisine,
—56 per cent said seeing wildlife
— 54 per cent would want to learn about local culture.
With the majority of Brits not yet financially in a position to go on their dream vacation,
— Two thirds (64 per cent) would need to save up to fund their trip.
—Only 15 per cent of people would be able save enough within a year
—Nearly two fifths (37 per cent) think it would take between one and two years.
—One in four people (25 per cent) said it would take them more than five years of saving to be in a position to go on their holiday.
When it comes to the saving process,
—Nearly three quarters (72 per cent) of Brits are willing to sacrifice their social lives (e.g. skipping drinks and meal outings with family and friends) to save up for a dream trip.
—Four per cent would even give up their car for the extra money.
—However, 22 per cent believe that cutting back on spending before the actual holiday affects their excitement for the trip.
China: May Day Travel to USA is Up 85 Percent
—May Day holiday travel to USA is up 85 percent! According to the Chinese-language newspaper The Mirror, the number of Chinese tourists who have planned to travel abroad during the upcoming May Day holiday (April 30-May 2) has increased by 130 percent over last year, with a dramatic increase in those seeking out European and U.S. destinations. Figures from the travel and tourism site LY.com indicated that Chinese travelers who booked European routes grew by 91 percent for the brief holiday, while planned trips to the U.S. surged by 85 percent. Trips to Dubai and South Africa increased by 60 percent year-on-year. A significant rise was also registered in travel to Japan and South Korea. The Y.com numbers also show that 30 percent of tourists booked airline tickets 10 days prior to their trips.
—Enda Curran, a Bloomsberg News writer, thinks that China's overseas tourism bonanza is starting to resemble the unleashing of Japanese visitors on the world following the yen's appreciation in the mid-1980s. "Except," he adds in an April 12th article, "unlike the Japanese boom that began to deflate with the economy in the 1990s, China's outbound push — already 120 million strong a year — shows no signs of abating. A vast rural population still to urbanize and a rapidly expanding middle class will underpin a dramatic expansion of overseas travel, according to analysis by Natixis SA."
He continues, "In both the Japanese and Chinese cases, rising household wealth has been the catalyst for a shift in spending 'to more sophisticated goods and services, with overseas tourism being one of the preferred ones,' Natixis economists led by Alicia Garcia Herrero wrote in a note. 'A strong currency has also supported' this."
Curran noted that around half of China's 1.38 billion people are classed as poor, with an annual income between zero and $3,000, and most live in rural areas. "The government," he said, "wants to move an additional 81 million residents into urban zones by 2020, a policy set to further bolster demand for outbound travel."
Austin CVB Crowdsources IPW Booth Design
"We are doing something different this year and in true Austin fashion," blared the message from the Austin CVB to its stakeholders, partners, potential visitors and the journalists who cover the travel trade, adding, "Our booth design process will be wild, weird, and wonderful!"
How? The bureau asked that everyone join in the effort of helping it "create a one-of-a-kind design" for its exhibit booth at IPW that "will let your creativity shine alongside ours."
Those interested could click on a link to their thoughts, opinions, and experiences by answering a few simple prompts, such as:
-Austin is? creative.
-Austin is the best place for? tasty breakfast tacos.
-When I visit Austin, I will? enjoy live music every night of the week!
Those who responded, the message explained, "will help inspire one of Austin's artists who will turn your responses into a unique artwork creation that will serve as our booth centerpiece at IPW."
April 29th is/was the deadline for responding. Participants are urged to stop by the Austin booth (#2337) to see if and how their ideas helped shaped the design of things.
RTO Summit East Sells Out for First Time in Ten Years
So far, 44 receptive tour operators are slated to get together for a full day of business appointments with travel suppliers on the second day of the two-day RTO Summit East May 2-3 at the Wyndham New Yorker Hotel in Manhattan. "The ratio of suppliers to buyers is better than 1.7-to-1 and in order for it to remain that way, we had to close supplier registration the week before last," said Jake Steinman, founder and CEO of the NAJ Group, which hosts the RTO Summit Series, which also includes the RTO Summit West in Los Angeles and the RTO Summit Orlando.
Digital Day, the first day of the two-day Summit, will feature a day of presentations and discussions aimed at equipping international tour and travel sales and marketing professionals with improved digital skills and understanding in order to help them improve their reach and bottom line internationally. NAJ's partner in hosting digital day is TripAdvisor, through its educational arm, Destination Academy with TripAdvisor (DATA).
 For complete program information on Digital Day—it will be open to tour and travel professionals at an a la carte rate; NYC & Company members receive a $395 discount—as well as a list of operators and supplies already registered for the RTO Summit, visit:
http://www.rtosummit.com/rto-summit-east/rto-summit-east-supplier-fees-registration-policy/
HODGE PODGE: Shifts, Shakeups and Occasional Shaftings in the Tour and Travel Industry
Art Jimenez is leaving his position as senior director for leisure sales for the Las Vegas CVB to become the head of marketing for a new division of Travel Leaders Group, a network of 42,000 travel agents around the world. The new division focuses on working with hotel and attractions to develop preferred relationships for their agents as well as DMO strategy that would be built around creating more content.
---
Gloria Lan, founder and president of Tour America, has been living in New York for the past two months in an effort to open her company's new branch office in Manhattan to service her Chinese and Japanese client's groups that are interested in exploring more Eastern USA product. Jennifer Chang, daughter of "Mama" Jane Chang, a prominent member of the Chinese tourism industry in Los Angeles, is assisting in the opening of the office.

---
Michelle Thomson, president and CEO of the Black Hills, Badlands and Lakes Association, a regional tourism promotion agency, has been selected by the Mayor to become a member of the destination's Airport Board of Directors, a four year appointment.
---
Yves Fore is now vice president, U.S. operations for America & Beyond, which is an outgrowth of Montgomery & Fore Travel Consulting Services Inc., in which he was a partner. Before joining the latter, Fore had worked for Tourico Holidays, AlliedTPro and AmericanTours International.
---
Nancy Richardson has been promoted to the post of senior tourism specialist/international at the Idaho Department of Commerce-Tourism Development. Richardson, who had been an international tourism specialist, has been with the Idaho Department of Commerce since 2008.
---
Ron Peck has been appointed as the new tourism director of The Port of Seattle. He joins the organization after serving for the past three years as executive director of Visit Walla Walla. Peck starts work at the Port of Seattle on April 18. Previously, he served as president and COO of the Alaska Travel Industry Association for over 10 years. Peck succeeds Jane Kilburn, who retired from the post at the end of 2015 after tenure of nearly 18 years.
---
Longtime Florida travel and tourism leader Lee Daniel is retiring from his post as director of the Leon County Tourism Development Department on June 30. He spent seven years in the job after a 20-year run (1989=2009) with Visit St. Pete/Clearwater CVB. Prior to that, he spent two years with the Daytona Area CVB. His CV also includes a stint as a marketing executive with the NBA.
---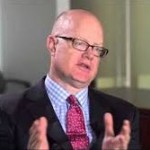 Tom Noonan is leaving his post as president and CEO of Visit Baltimore to take over the same role next month at the Austin (Texas) CVB. He'll be replacing outgoing president Bob Lander, who is retiring. Noonan, who has been in Baltimore for seven years, will be returning to somewhat familiar turf. Before taking the top job in Baltimore, he spent more than 18 years in Texas as a senior official at the Dallas CVB.