Art Jimenez is leaving his position as senior director for leisure sales for the Las Vegas CVB to become the head of marketing for a new division of Travel Leaders Group, a network of 42,000 travel agents around the world. The new division focuses on working with hotel and attractions to develop preferred relationships for their agents as well as DMO strategy that would be built around creating more content.
---
Gloria Lan, founder and president of Tour America, has been living in New York for the past two months in an effort to open her company's new branch office in Manhattan to service her Chinese and Japanese client's groups that are interested in exploring more Eastern USA product. Jennifer Chang, daughter of "Mama" Jane Chang, a prominent member of the Chinese tourism industry in Los Angeles, is assisting in the opening of the office.

---
Michelle Thomson, president and CEO of the Black Hills, Badlands and Lakes Association, a regional tourism promotion agency, has been selected by the Mayor to become a member of the destination's Airport Board of Directors, a four year appointment.
---
Yves Fore is now vice president, U.S. operations for America & Beyond, which is an outgrowth of Montgomery & Fore Travel Consulting Services Inc., in which he was a partner. Before joining the latter, Fore had worked for Tourico Holidays, AlliedTPro and AmericanTours International.
---
Nancy Richardson has been promoted to the post of senior tourism specialist/international at the Idaho Department of Commerce-Tourism Development. Richardson, who had been an international tourism specialist, has been with the Idaho Department of Commerce since 2008.
---
Ron Peck has been appointed as the new tourism director of The Port of Seattle. He joins the organization after serving for the past three years as executive director of Visit Walla Walla. Peck starts work at the Port of Seattle on April 18. Previously, he served as president and COO of the Alaska Travel Industry Association for over 10 years. Peck succeeds Jane Kilburn, who retired from the post at the end of 2015 after tenure of nearly 18 years.
---
Longtime Florida travel and tourism leader Lee Daniel is retiring from his post as director of the Leon County Tourism Development Department on June 30. He spent seven years in the job after a 20-year run (1989=2009) with Visit St. Pete/Clearwater CVB. Prior to that, he spent two years with the Daytona Area CVB. His CV also includes a stint as a marketing executive with the NBA.
---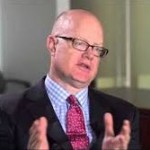 Tom Noonan is leaving his post as president and CEO of Visit Baltimore to take over the same role next month at the Austin (Texas) CVB. He'll be replacing outgoing president Bob Lander, who is retiring. Noonan, who has been in Baltimore for seven years, will be returning to somewhat familiar turf. Before taking the top job in Baltimore, he spent more than 18 years in Texas as a senior official at the Dallas CVB.