Brand USA Goes through Third CMO in  Just over 3½ Years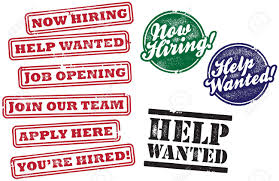 When the news came out over the past weekend that Choose Chicago had decided to choose David Whitaker, chief marketing officer of Brand USA, to be its new president and CEO, we were surprised that the choice had gone to someone who had joined Brand USA only a year ago.
Was it coincidence—or something else—that left destination USA's chief marketing office without a chief marketing officer for the third time in a little more than three-and-a-half  years? For, as competent and capable as the team at Washington, DC-based Brand USA is, no organization that has been commissioned as the marketing organization for the U.S. as a travel destination can function as an efficient marketing engine with such quick turnover in a position that is one of the key parts of that engine.
The news of Whitaker's impending departure first came out publicly in a June 3 news item by Crain's Chicago Business. Several sources, it said, had confirmed reports that Whitaker would named as Choose Chicago's president and CEO this week. Whitaker would succeed Don Walsh, who announced his resignation from the post last January, and left in March to take on the job of president and CEO of Destination Marketing Association International, which is based in Washington, D.C. Welsh joined Choose Chicago five years ago.
At a June 2nd Brand USA Marketing Committee meeting, attended in person or via telephone by four board members, with Whitaker present and participating, no one spoke at all about Whitaker's impending departure.
A Background Brief: The turnover phenomenon at Brand USA has roots, perhaps, that are five years old. Known then by its legislatively designated name, the Corporation for Travel Promotion, it became a legal entity when President Barack Obama signed into the legislation that created it in March 2010. It operated with its volunteer board and contributed time from the private sector until May 2011, when it named Jim Evans, a long-time veteran of the hotel industry, as its first president—just in time for IPW (then known as the International Pow Wow) in San Francisco.
No. 1—Chris Perkins: For its first chief marketing officer, Evans and the Brand USA board of directors, then chaired by Stephen Cloobeck, the founder and chairman of Las Vegas-based Diamond Resorts International, selected Chris Perkins, an advertising executive who had his own Boston-based firm as well as numerous working relationships in the advertising and PR field. In September 2011, Perkins began his tenure with the Corporation for Travel Promotion, which became Brand USA while he was in the job. It was during his time at the organization that the Brand USA logo, which some thought resembled candied dots, was adopted.
In June 2012, a little more than a month after IPW in Los Angeles and after a year on the job, Evans quit as president and CEO. Caroline Beteta, president and CEO of Visit California, and a member of Brand USA's board of directors (she was vice-chair at the time, moving to the position of chair in October 2012), took over as interim CEO of the agency.
Then, just more than three months later, at about the same time the Brand USA board announced that it had selected Christopher Thompson, the president and CEO of Visit Florida, as its new leader, Perkins announced that he was leaving the organization. He was on the job about 13 months. The speculation within industry channels was that there was substantial friction between Perkins, a quiet, cerebral and soft-spoken manager, and Cloobeck, an aggressive high-profile businessman (he was featured twice in 2012 on the popular "Undercover Boss" television program) accustomed to taking decisive action quickly.
Perkins today is today is managing director of Bernstein-Rein Advertising, a well-known firm based in Kansas City.
No 2— Yvonne La Penotiere: Chris Thompson hardly had time to focus on personnel decisions when he took over the helm at Brand USA. He came into a situation in which the organization had no business plan in place—considered a fundamental for an organization whose business year is the same as the federal government's Fiscal Year, which begins Oct. 1—and had to scramble furiously to put one together by February 2013. He also had to deal with scores of unsolicited pieces of advice—good and not-so-good—on the direction of the organization and the turnover of personnel by some employees who expected Brand USA to operate at the pace and intensity level of a government organization populated with lifelong employees.
It was not until June of 2013—at IPW in Las Vegas—that Thompson was able to introduce La Penotiere publicly to IPW delegates as Brand USA's new chief marketing officer. Her credentials were unassailable. She had worked for several major international companies—including Pillsbury and the Carlson group—in sales, marketing and branding. But, before much time had passed, Penotiere had to return to the Minneapolis area, where she had worked before for almost her entire professional career, because of family matters. Officially, Penotiere left the organization a year after joining it but, in a de facto sense, she was gone before that.
The search for a successor to Penotiere was a long one—almost a year. During this period, Tom Garzilli, senior vice president, global sponsorships, filled in when an event, a sales mission or a discussion with industry partners required a presence.
 No. 3—David Whitaker: In Mid-May last year, it was announced that David Whitaker was leaving his post as president and CEO of Tourism Toronto to become the new chief marketing officer of Band USA, and the appointment was warmly received. He left behind a strong record. In fact, in a 2010 poll, conducted by Watkins Research of over 600 meeting planners in North America, Tourism Toronto, under Whitaker, was ranked the number one Destination Marketing Organization/Convention & Visitor Bureau in North America. Before joining Tourism Toronto, Whitaker had spent 17 years with the Greater Miami CVB, lastly as executive vice president and chief marketing officer. DMO officials, in particular, were particularly pleased with the announcement, as Whitaker became the first person who had served at a DMO to hold the position.
It also helped that Whitaker knew Thompson well. Their paths had intersected many times while Whitaker was at the Miami bureau and Thompson was executive director of the Leon County (Florida) Tourist Development Council and, later, the president and CEO of the Tallahassee Area CVB.
Why Would he Leave so Soon? So, why would David Whitaker leave Brand USA and Washington, D.C. so quickly to go to Chicago and the appreciably harsher winters in that city?
As we discussed this matter with different travel industry professionals, sources based in Washington who are familiar the dynamics of the situation told us that the CMO position at Brand USA and the layers of review it entails Brand USA is a  private/public entity whose activities are the levels of scrutiny and oversight by both the U.S. Department of Commerce and Congress, with the latter demanding proof of ROI and justification for promotional expenses considered normal in the private sector—dampens the freedom of creativity that normal CMO positions have.
Additionally, in the case of Whitaker, there were other factors. When he took over in Toronto eight years ago, our source explained, the situation was in a state of disarray similar to that which now exists in Chicago. The executive recruiter retained to fill the top slot at Choose Chicago "went after him assiduously," positioning the job as "another opportunity to turn a destination around."
There are also other reasons—more than a half-million of them. According to according to a Chicago Sun-Times Watchdogs investigation, the total annual compensation of Don Welsh, Whitaker's predecessor, had reached $581,822. But, according to Chicago officials, Whitaker's starting annual salary will be $380,000.
Tui Moving Closer to "One Brand, One Logo" … and More from Germany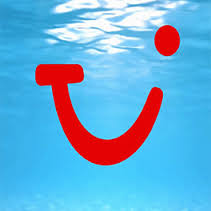 —Just weeks after announcing that it was selling off some 50 specialty brands from its inventory, Tui,  reports the German trade publication FVW, is planning to increase its German travel agency network by about 100 locations in the next few years. It is also ready to acquire agencies whose owners are planning to retire. TUI's existing 468 retail outlets are gradually being re-branded to "TUI," with the TUI smile logo now appearing at 138 branches. Most of the remaining 330 outlets—they still operate under the "Hapag-Lloyd" or "First" brands—will be converted to the group brand. The move continues the strategic direction announced by the Tui travel group following its merger with its parent company, Tui AG in December 2014. Five months later, the company announced that all of its operations would be brought under a single Tui brand.
—Germany's Axel Springer Group, the largest digital publishing houses in Europe, is planning to make an acquisition in the holiday accommodation market. Its @LeisureGroup subsidiary has made an offer to buy listed Danish company Land & Leisure, a Danish company that markets holiday homes under the Dancenter brand as well as leisure park accommodation through Danland. @LeisureGroup already has acceptances from the Danish company's two main shareholders who jointly hold 64 percent of shares, said FVW. The acquisition of Land & Leisure, which expects revenues of up to €42 million ($47.7 million) this year, could cost up to €62 million ($70.4 million).
The @LeisureGroup offers more than 460,000 holiday properties in 36 countries, including more than 60,000 directly contracted by Traum-Ferienwohnungen, which it acquired in April, about 22,000 through Belvilla and others through booking platform Casamundo. It generates booking turnover of about €200 million ($227 million) a year from 1.3 million units in over 140 countries.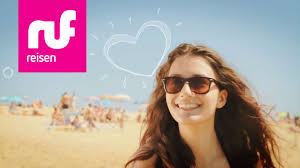 —Youth holidays specialist RUF Reisen, which is headquartered in Bielefeld, Germany, is taking over language holidays tour operator IP International Projects, which trades under the name Offaehrte. Bremen-based IP operates its own language schools in Germany, the UK and France. RUF Reisen said the acquisition, which follows a cooperation between the two companies, would broaden its product portfolio for 11-23 year-olds and also supports its internationalization. According to the latest annual market survey by the Association of German Language Holiday Tour Operators (Fachverband Deutscher Sprachreise-Veranstalter, or FDSV), English language tours are predominant among vacationers from Germany who take language tours.
What the Young & Wealthy Chinese Travelers Want
"Let me tell you about the very rich. They are different from you and me," wrote the novelist F. Scott Fitzgerald in a 1925 short story, Rich Boy, adding "They possess and enjoy early."  Some 90 years after its publication in the then-popular magazine, Red Book, rich Chinese Millennials seem determined to prove Fitzgerald right.
 Hurun, the firm that follows and reports on wealthy Chinese, has just issued its "Chinese Luxury Traveler 2016" report, which focuses on the dimensions and preferences of wealthy Chinese Millennials (those aged 18 to 36). After surveying 525 respondents in this demographic who have an average personal wealth of 38,770,000 yuan ($5.8 million), the study found that this group is expected to seek an increasingly diverse range of travel experiences in the coming years. Just as important, the Hurun found that the USA is one of the top five in the list of favorite travel destinations of these travelers.
Some points highlighted in the report on wealthy Millennials include the following:
—Their top reason for traveling in the past year was "leisure" (82 percent).
—The next most cited reason was "exploring the world" (40 percent).
—International trips are predicted to rise by 25 percent over the next three years, while "adventure," "polar expedition," and "road trip" travel will increase by 52 percent, 38 percent, and 75 percent, respectively, during this time.
(
—Even with the popularity of the above, wealthy Millennials are still highly interested in embarking on shopping-filled luxury leisure trips to Paris and Tokyo, taking one every three to four months.
—They spend about $65,000 a year on travel and budget around $34,000 on travel shopping.
—A total of 61 percent of respondents had been to Europe in the past year and 65 percent plan to visit within the next three years.
—Japan was their most-visited location during Chinese New Year this year, and survey respondents also listed it as their most "memorable" destination of 2015.
—A total of 42 percent of respondents say personalized service is the biggest area of consideration when choosing a hotel.
—41 percent listed room cleanliness.
—They prefer hotel brands featuring "art and design that make the travel experience feel unique and fun," while demanding
—They want high-tech digital equipment available, including WiFi (73 percent) and smart TVs (55 percent).
—WeChat accounts nearly half (48 percent) of travel researching by rich Millennials, while word-of-mouth through WeChat friends accounts for 47 percent,
42 percent of the group use Chinese travel booking sites—the three most popular are Ctrip, Qunar, and Tuniu.
Brand USA Has New Growth Target Rate for Next Five Years

Expecting a "relatively flat year" once all of the international arrivals data are processed for the year 2015, the marketing staff at Brand USA has said it will work to increase the projected annual increase in the rate of international visits to the United States arrivals to the rate of 4.2 percent to 4.84 percent in order reach its previously state "Path to 100 Million" visitors by 2021.
The numbers were a few of the many delivered in a no-nonsense presentation by David Whitaker, chief marketing officer for Brand USA (he is leaving the agency to take over as president and CEO of Choose Chicago) and his marketing department team as they went through a 98-page report during the 56-minute meeting of the agency's marketing committee on June 2nd.
The focus of the meeting was Brand USA's proposed marketing budget for Fiscal Year 2017—it starts Oct. 1, 2006—which will account for about 7 out of every 8 dollars spent by the agency. (See final table below.) The budget is expected to be approved at the full Brand USA board of directors meeting June 9th in Washington, D.C.
Then, just 11 days later, Brand USA will discuss its plans for the coming year at an 8 a.m. news conference on June 20th at IPW in New Orleans. There will also be a presentation at the IPW luncheon that day. And staff will be meeting throughout IPW with partners in order to develop final plans for FY 17.
Christopher Thompson, Brand USA's president and CEO, said that the IPW presentation will include a "tease" of its new fall campaign, as well as a discussion of a greatly expanded online presence for Brand USA.
Efforts Will Increase in "New" Key Markets: As are other players in the U.S. inbound tourism industry, Brand USA and its marketing committee have been hampered by a nearly one-year delay in the compilation of international arrivals data—a delay due to problems in information gathering, processing and delivery at the U.S. Department of Homeland Security. The U.S. Department of Commerce's National Travel and Tourism Office (NTTO) will not, as it usually does each year, use the occasion of IPW to issue a new long-term forecast. The next forecast will come this fall at the annual Marketing Outlook Forum of the Travel and Tourism Research Association, which will take place Oct. 24-26 in Fort Lauderdale.  In the interim, Brand USA is using data from its Path to 100 Million, which lean on data for the full year 2014.
There are enough data indicating that the inbound tourism is not growing at a rate that is fast enough to reach the previously stated goal of 100 million international visitors by 2021. A major reason has been a decline in visitor counts from Canada, which is expected to be worse once 2015 data are available. Thompson also pointed to a weakened Brazilian market as reasons. Numbers from both Canada and Brazil, he suggested, were largely due to a strong U.S. dollar.
As a consequence, he explained, Brand USA is targeting a yearly increase in arrivals that, considering that the numbers in question are in the scores of millions, that is significant.
The Path to 100 Million Visitors by 2021–Revisited
| Previous Required Growth Rate | 4.20% |
| --- | --- |
| Revised Pace | 4.84% |
| Source: Brand USA | |
The agency will be elevating the degree of priority it gives to four markets, most notably France and Colombia (see table below), both of which are in the Inbound Report's Top 15 Overseas Sources Markets. As other tables will show, the Netherlands will be relied on to increase its visitor numbers to the U.S.
Market Prioritization: Prime Volume Markets
| Country/Market | 2014 Arrivals | Change vs. 2013 |
| --- | --- | --- |
| Canada | 23 million | -1.80% |
| Mexico | 17.3 million | 19% |
| UK | 4 million | 3.60% |
| China (Highest Growth) | 2.2 million | 21.10% |
| Brazil (Highest Growth) | 2.3 million | 9.90% |
| Source: Brand USA Path FY 15 | | |
Market Prioritization: Targeted Volume Markets
| Country/Market | 2014 Arrivals | Change vs. 2013 |
| --- | --- | --- |
| Japan | 3.6 million | -14% |
| Australia | 1.3 million | 5.90% |
| India | 0.96 million | 11.90% |
| Germany | 1.9 million | 2.70% |
| South Korea | 1.4 million | 6.60% |
| Source: Brand USA Path FY 15 | | |
Market Prioritization: New Volume Markets
| Country/Market | 2014 Arrivals | Change vs. 2013 |
| --- | --- | --- |
| France | 1.6 million | 4% |
| Sweden | 540 thousand | 14% |
| Colombia | 881 thousand | 18% |
| Chile | 249 thousand | 17% |
| Source: Brand USA Path FY 15 | | |
Key staff indicated that they expect that NTTO data will show that traffic from Canada dropped 10 percent in 2015. This, along with an anticipated decline in visitation from Brazil, has caused Brand USA to recalculate the growth rate that will be required to achieve the path to 100 million.
(
Finally, as the meeting neared its conclusion, the proposed marketing budget for FY 17 was laid out in the context of Brand USA's overall budget for the year.
Promote USA Product with More than 2000 No-Cost Royalty-Free Photos
Royalty Free Photos for Your Collateral are Now Available: Tour operators and other travel trade partners promoting the USA internationally now have the opportunity to avoid litigation they could face by inadvertently using a copyrighted or licensed image or photo.
"At TourOperatorLand.com, there are more than 2,000 royalty free photos from scores of North American destinations and attractions that travel professionals can download and incorporate into their brochures, their website promotions and in other channels of distribution," explains Jake Steinman, founder and CEO of the NAJ Group, which operates TourOperatorLand.com. The photos feature cityscapes, North American icons, National Parks and Monuments, country sides and landscapes and more. Some samples include the following.
North American Icons
                                  The St. Louis Arch at Sunrise.
Cityscapes
The U.S. Capitol dominates the skyline of Washington, D.C.
National Parks and Monuments
Arches National Park in Utah
Mount Rushmore National Memorial in South Dakota
Landscapes
The Mississippi River as it winds its way near Fulton, Illinois
Horse-drawn buggy in Amish farm country, Lancaster County, Pennsylvania
"There are many benefits of using the photo and image inventory," Steinman said, "but most importantly, operators creating packages and itineraries now have access to quality images that they can use, without paying a fee, and without facing the prospect of being sued by a photographer or photo website that deals in licensed product." For more information, and to view more available for downloading, visit TourOperatorLand.com.
HODGE PODGE: Shifts, Shakeups and Occasional Shaftings in the Tour and Travel Industry
Mark Everton takes over June 16th as president and CEO of Visit Oakland after serving as interim CEO since the departure earlier this spring of Allison Best, who has joined Destination Marketing Association International in Washington, D.C. as executive vice president. Everton's selection followed an extensive search by Horizon Hospitality, an executive recruiting firm. A veteran of more than 30 years in the hospitality industry, Everton was previously the area managing director at Commune Hotels & Resorts for their Silicon Valley and San Francisco hotels and the general manager of the Waterfront Hotel in Jack London Square in Oakland.
---
Europcar, the worldwide car rental company based in Voisins-le-Betonneux, France, has named Tobias Zisik new commercial director. He replaces José Blanco Pullmantur, who left the company last January
Zisik has spent much of his career in banking at Barclays Bank. He was also CEO of strategic planning and business development at Metro de Madrid. Most recently, he was general manager at Bonopark.
---
Teldar Travel has announced the appointment of Philippe Fezzani as commercial attaché as the company strengthens its local presence in the South East of France. Its mission is to implement the company's business relationship with the 600 travel agents under its responsibility. He previously worked as sales manager at Bedsonline.
---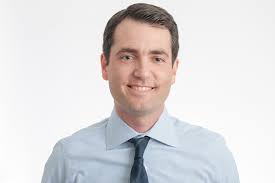 n Brazil, Gol Linhas Aereas Inteligentes has announced the appointment of Mauricio Parise as marketing director. Parise began his career in the travel and tourism industry at American Airlines, followed by an 18-year tenure at Delta Air Lines, where he worked both in Brazil and abroad.
---
Tatiana Ferreira has joined the staff of Brazil's Multidestinos Viagens e Turismo as a sales consultant. Ferreira has more than a decade of experience in the travel and tourism industry, having work for New It and AIT. She is an is an expert in the USA and South American markets.
---
C
iting the nation's economic crisis as a reason, MK Travel operator has announced the closure of its  offices in São Paulo and, midst a restructuring, is consolidating operations in Rio de Janeiro. Guilherme Reis, commercial director of MK Travel, said in an interview with PANROTAS, the nation's largest travel journal, that no employee will be let go during the restructuring. Besides the nation's economic environment, Reis said that it also made little sense to maintain a São Paulo office, as 80 percent of its sales volume comes out of its Rio de Janeiro office.
---
Stephanie Lucas, group tourism manage at Visit Charlotte—she's been with the agency for six years—has taken on responsibility for international markets with the departure of Brandy Larrick, the outgoing director of business development and tourism. Larrick, who joined Visit Charlotte in 2008, made the move in order to spend more time with her children