Mark Everton takes over June 16th as president and CEO of Visit Oakland after serving as interim CEO since the departure earlier this spring of Allison Best, who has joined Destination Marketing Association International in Washington, D.C. as executive vice president. Everton's selection followed an extensive search by Horizon Hospitality, an executive recruiting firm. A veteran of more than 30 years in the hospitality industry, Everton was previously the area managing director at Commune Hotels & Resorts for their Silicon Valley and San Francisco hotels and the general manager of the Waterfront Hotel in Jack London Square in Oakland.
---
Europcar, the worldwide car rental company based in Voisins-le-Betonneux, France, has named Tobias Zisik new commercial director. He replaces José Blanco Pullmantur, who left the company last January
Zisik has spent much of his career in banking at Barclays Bank. He was also CEO of strategic planning and business development at Metro de Madrid. Most recently, he was general manager at Bonopark.
---
Teldar Travel has announced the appointment of Philippe Fezzani as commercial attaché as the company strengthens its local presence in the South East of France. Its mission is to implement the company's business relationship with the 600 travel agents under its responsibility. He previously worked as sales manager at Bedsonline.
---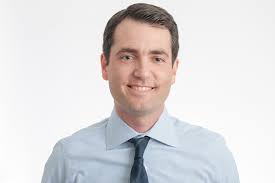 n Brazil, Gol Linhas Aereas Inteligentes has announced the appointment of Mauricio Parise as marketing director. Parise began his career in the travel and tourism industry at American Airlines, followed by an 18-year tenure at Delta Air Lines, where he worked both in Brazil and abroad.
---
Tatiana Ferreira has joined the staff of Brazil's Multidestinos Viagens e Turismo as a sales consultant. Ferreira has more than a decade of experience in the travel and tourism industry, having work for New It and AIT. She is an is an expert in the USA and South American markets.
---
C
iting the nation's economic crisis as a reason, MK Travel operator has announced the closure of its  offices in São Paulo and, midst a restructuring, is consolidating operations in Rio de Janeiro. Guilherme Reis, commercial director of MK Travel, said in an interview with PANROTAS, the nation's largest travel journal, that no employee will be let go during the restructuring. Besides the nation's economic environment, Reis said that it also made little sense to maintain a São Paulo office, as 80 percent of its sales volume comes out of its Rio de Janeiro office.
---
Stephanie Lucas, group tourism manage at Visit Charlotte—she's been with the agency for six years—has taken on responsibility for international markets with the departure of Brandy Larrick, the outgoing director of business development and tourism. Larrick, who joined Visit Charlotte in 2008, made the move in order to spend more time with her children.
---