Letter from NAJ's Founder and CEO
Following a query from an Inbound Report reader concerning the potential impact of the vote last week—the BREXIT vote, in which UK residents approved their nation's withdrawal from the European Union—I'd like to share with you the following in response to the question "How Will the Brexit Affect U.S. Tour and Travel industry?"
Initially, with the devaluation of the  Euro and GBP, it will certainly reduce travel arrivals from the continent to the USA, since roughly 40 percent of inbound tourism is sourced from the EU countries, while, at the same time, spurt interest from U.S. travelers in Europe. Already, tour operators have jumped on this aggressively on Facebook.
The real issue for selling the U.S. will be the end game, guessing where the exchange rate will finally rest without volatility, which is how the trade survived profoundly shocking disruptions of the Gulf War in the 90's, 9/11 and the Great Recession.  A stable exchange rate will at least allow those with resources to adapt.
(On June 28, five days after the BREXIT vote, the pound had fallen from $1.47 vs. the U.S. dollar to $1.34, a decline of about 10 percent. The euro had dropped from $1.12 to $1.11)
"
Regarding a silver lining, the only one I see for now is a cautionary tale where other countries such as France and Holland that have leaders already been beating the drum for their own exits, see first-hand the chaos, disruption and recriminations that have resulted in over 3 million people, many of whom voted to 'Leave,' sign a petition for a revote. And this from a country that didn't have to suffer the unraveling of reverting from the Euro back to their original currency.
We're advising U.S. clients that it is important now to maintain relationships with European operators as never before and offer help once the rates stabilize to create financial incentives to come to the US.  MICE business will be the first to feel the impact as incentive travel will remain in Europe but leisure may return once they have confidence that the currency has found a bottom such as it did for Australia which shot up in 2015 by 18% despite the exchange rate's precipitous decline of 30% during that period.  The increase was driven largely by drastically reduced airfares as airlines moved swiftly to fill seats rather than reduce capacity.
At the same time, we all need to target tourism development efforts at emerging markets such as China, India and even markets in Latin America where it is possible to find pockets of growth such as Mexico and Colombia.
Right now, we are conducting a survey of U.S. receptive tour operations and other leaders in the U.S. inbound tourism industry. We'll be reporting on the results of this survey as soon as we can analyze the results.
Kind Regards,
Jake Steinman
Founder and CEO
NAJ GROUP
What IPW 2016 Told Us
Whatever it was—the environment of New Orleans with its unique kind of bonhomie, the apparent conviction among international visitors to that the USA remains a safe place to visit, or the desire of American tour and travel sales and marketing professionals to score large at the industry's annual "Big Dance" … or something else—this year's IPW generated both the expectation that next year will be a good year for the U.S. inbound tourism industry as well as an overall good vibe. What follows are highlighted points and themes selected by the Inbound Report team that covered the event and spoke to scores of buyers, suppliers and some other journalists from the start of registration on June 18 to the celebratory evening function of June 22 and on to the morning of June 23 as tired, glaze-eyed delegates who resembled background actors on the set of "Walking Dead" made their trek to New Orleans International Airport in order to return to points across the world
2016 IPW—The strong U.S. dollar? No Matter. "It's going to be a good year," Peter van Berkel, president of Travalco USA, told us. A receptive tour operator headquartered in the Miami area, it sells to key Eurozone source markets, including Germany, which is the largest source market economy using the euro.
At last year's IPW in Orlando, the prevailing wisdom seemed to be that a flat year—or one with negative year-on-year growth in international arrivals to the USA—was in the offing because of the strong U.S. dollar. Two years prior to IPW in New Orleans, the dollar was trading at $1.36 vs. the euro. By last year's IPW in Orlando, it had fallen to about $1.12—a drop-off of 18 percent. Since then, however, it has remained at about the same level.
When asked at a packed news conference if the strong dollar would be a disincentive to travelers looking to book travel to the USA, Fred Dixon, president and CEO of New York City & Company, responded simply, "no," and then added emphatically, that, as a matter of fact, New York should experience healthy increases, year-on-year from international source markets for the years ahead.  International visitors, he said, "might be spending a little less once they're on the ground … but they're still coming." Many in the room full of 250 or so journalist nodded in agreement.
In conversations with more than 40 destinations, suppliers, operators and other journalists, we asked the same question, and no one thought that the strong dollar would have a negative impact, nor had the issue come up during business appointments.
(Only in the case of Canada, where the Canadian loonie went from about 95 cents to the dollar down to 69 cents a year ago and was hovering at 77 cents during IPW in New Orleans, is there clear evidence of serious decline in arrivals to the USA—off 10 percent, or 2.3 million visitors, in 2015—because of the strong dollar.)
Van Berkel suggested that, in essence, the playing field had leveled off this year. Last year, there were some operators who had product they had contracted for when the euro was much stronger against the dollar. With a weakened euro, they were able to sustain sales last year by discounting their product (a practice employed by the largest German tour operators).  Now, he explained, those inventories were sold off and all operators are working with a euro that has remained at about the same level for a year.
The only sub-segment of the travel market in Germany that might have actually forsaken a long-haul holiday—say, to the USA—because of an unfavorable exchange rate comprised those consumers who are at bottom of the middle class income group for whom a shift in the rate just might make the difference. Long-haul travel is really luxury travel, van Berkel pointed out, and those who book such travel are not about to be affected by a currency exchange rate shift.
Who Do You Know in This Week's IPW Photo Parade?
In the last issue of the Inbound Report, we published a series of photos taken Saturday at IPW in New Orleans. This week, we feature photos taken on Sunday. Photos from Monday, Tuesday and Wednesday will be featured in future issues.
Definitely in a New Orleans state of mind at the Sunday morning brunch for journalists are Barbara G. Ferguson (left), Washington correspondent for the Arab News; and her colleague at the publication, Hala Abdulla.
Only one person at a time gets the spotlight. From the balcony of the Orpheum Theatre, we see Stephen Perry, president and CEO of the New Orleans CVB, greeting journalists at the Sunday morning brunch. With him are Louisiana Lt. Governor Billy Nungesser (left), and Roger Dow, president and CEO of US Travel.
From the My Passion media group in Vancouver, Canada, and all smiles at the Sunday morning brunch for journalists are: Terrilyn Kunopaski (left), editorial director-travel and tourism; and Jennifer Prendergast, associate group publisher.
Journalists found themselves in a dancing frame of mind as legendary Zydeco musician Bruce "Sumpie" Barnes (center) entertained journalists at the Sunday morning brunch with a foot-stomping series of songs.
A regular for three decades at IPW, Alberto Sanchez Lavalle (left) editor of Argentina's "Viajes Agentes" (Travel Agent) magazine, is joined by his wife, Norma Jure, also a journalist for Airport News Espiza, at the Sunday morning brunch.
Busy with a text exchange while others are taking in the entertainment at the Sunday brunch is Helen Hatzis, "chief exploration officer" for the Toronto-based Weekend Jaunt publication.
Catherin Prather, senior vice president at NTA, is also a member of US Travel's Communications Committee and is busy at all the association's PR-related events, including the IPW Sunday brunch for journalists.
Stopping in mid-conversation to give us a warm photo opportunity are Roger Dow, US Travel's president and CEO; and Angela Chuang, a journalist with the Taipei Times.
In the midst of a friendly exchange are Mike Gallagher (right), founder and co-chairman of CityPass; and Australian journalist Mark Sheehan.
The busload of journalists who took the Plantation Country tour were treated to some spectacularly beautiful scenes, such as this one, which is what visitors see when approaching the mansion at Oak Alley Plantation, about 55 miles north of New Orleans.
Uruguayan television personality Virginia Negro Ubilla gets set to tape a broadcast segment with her cameraman, Diego Porcile López, at the Oak Alley Plantation.
The charming and gracious Linda Dow provides a pleasing accent to the beautiful main entrance of the Oak Alley Plantation, whose arched path stretches out almost to the point that it touches the Mississippi River in the background.
Debra Mayhew (left), a tour guide who lives on-property at Oak Lawn Plantation, with Tim Wassberg, editor-in-chief for Mobile RVing/The Buzz.
It is par-taaay time Sunday night at IPW's opening function at the Louisiana Superdome in New Orleans. On hand are Marcia Brewster, accounts director, at New Orleans-based Tomahawk Tourism Marketing; and Denise Thevenot, executive director of Louisiana Tax Free Shopping.
Oblivious to the costumed performer on the right, who appears to be making a malevolent move on her, Kelly Troia, founder of Clandestine New Orleans tours, enjoys the company at the Louisiana Superdome function.
Managing to appear calm and civil midst the tumult and the shouting are: Concha Perdomo (left), tour and travel sales manager, The Palms Resort and Spa; and Myra Roman, manager, tour and travel, Charles Group Hotels.
Enjoying the party are: Janelle Granfors (left), regional sales director, Engage Hospitality; and Marilyn Perry, sales, Personality Hotels.
They turned around from watching the dancers on stage long enough to give us a smile: Grant Daley (left), senior business development manager, EMEA, Universal Parks & Resorts; and Veronica Flood, marketing manager, Tour America.
Simeon Araujo (left) is client relationship coordinator & business development, for the Brazilian travel trade publication, PANROTAS; and Marcos Barros is senior director, Latin America, Universal Orlando Resort.
Tour operators on parade? We checked. No IPW badges. They were part of the entertainment, although the distinction was lost at times during the Superdome party on Sunday night.
With the lights and color all about, Jeanette Alicea, revenue/sales manager, The Excelsior Hotel, with her beads and face paint, complements the décor and color themes of the night.
A costumed stilt walker/dancer helps Cash Li, general manager of Guangzhou-based Swallow Holidays, join the dancing action.
On the left is Amy Shahin, director of hotel sales, JW Mariott Minneapolis/Mall of America; her table-mate is Ashlee Thostenson, account manager for Radisson.
Part of IPW's Memphis continent is looking festive: Caroline Stanfield (left), public relations specialist for the Memphis CVB; and Patrice S. Graves, sales manager, The Peabody Memphis.
Watching the Mardi Gras parade directly in front of them are: Jake Steinman, founder and president of the NAJ Group, which publishes the Inbound Report; and Julie Chase, vice president and chief marketing officer, Austin CVB.
Part of the Hard Rock International IPW delegation shows up for the Mardi Gras Parade at the Superdome: Amanda Roberson (left), sales & marketing manager, Washington, D.C. & Atlanta; and Tara Hippensteel, director, tour and travel, North America.
Very likely the most festively decorated IPW delegate at the Superdome party is Kristen Old, marketing and tourism specialist, Great Lakes  Crossing Outlets in Michigan.
A trio from HHR Hersha Hospitality at the Superdome party (left-to-right): Sameer Mehra, chief revenue officer; Clare Baruti, national director of sales; and Stephanie Esposito, senior vice president, sales.
IPW—What Top 50 Tour Operators Were Honored in New Orleans?
IPW—What Top 50 Tour Operators Were Honored in New Orleans?
The Nifty Fifty: For 50 selected international tour operators who participated at IPW 2016 last week in New Orleans, the event began with a Saturday night dinner at which the leadership of both the U.S. Travel Association and Brand USA recognized them by presenting them with US Travel's Chairman's Circle Honors.
Honorees were nominated by members of US Travel's Chairman's Circle member level, which includes some of the largest U.S. travel companies and top destinations. Factors such as a buyer's annual revenue, or innovative marketing programs that result in expanded visitation to the United States are just a few elements that determine how Chairman's Circle members nominate prospective honorees.
At this year's invitation-only event, 50 buyer companies representing 16 countries around the world were recognized at the Saturday night diner. The Chairman's Circle Honors event was introduced to the IPW program four years ago and provides for this special recognition for key buyers of the U.S. travel product.
(
Among those who received the Chairman's Circle Honor was Hannover, Germany-based America Unlimited. Timo Kohlehnberg (second from right), the company's president and CEO, and Julia Kurz, managing director, accept the honor from U.S. Travel's president and CEO, Roger Dow (left), and Chris Thompson, president and CEO of Band USA.
What are the Three Signatures to the New Orleans Experience?
Depending on which list pops up during an internet search, New Orleans barely makes the top 50 U.S. cities in terms of total population. It has just less than 345,000 people. The number is still not back to what it was prior to Hurricane Katrina of August 2005, which devastated the city, but IPW 2016 affirmed to the international tourism community that New Orleans is definitely back as an international destination.
Because such a large percentage of the city is dependent on tourism, there is a certain everyone-knows-everyone character to its tourism-related businesses.  On the IPW trade show floor, one frequently heard exchanges such as this in the New Orleans/Louisiana section: "Martha, wouldn't Denise know about that? Yeah? OK, why don't you go over to Denise over there—she's the one in the purple blouse, and she can take care of you.  All right, hon?" Denise was two aisles away.
The compactness of the relatively large New Orleans community is ideal, it seems, for an industry such as tourism, in which face-too-face relationship marketing is so important. And everyone in the distribution chain, right down to every taxi driver, feels as if he or she is part of it. One Uber driver told the Inbound Report's editor of an exchange he had while driving a guest from one appointment to another.
Asked by the passenger what he thought of the new BB King's Blues Club, the driver told his passenger that it wasn't much. It was just another chain place. The food was nothing special, and if he wanted to hear good music, he should go to Frenchman Street. After a few more comments, the driver asked the passenger, "Why do you want to know?" His passenger answered, "Because I'm the president of BB Kings."
After he "put his head between his legs," the driver said that he was thanked for his honest opinion and given a voucher for a free meal.
Another driver cautioned our editor to wait directly in the cover of the doorway at the guest house where he was staying to be picked up. "That neighborhood's kind of sketchy," he explained. "You don't want to be walking around there too much dressed like that. That camera's a dead giveaway that you're from out of town."
About half of the dozen or so drivers we had were, at one time, in another line of work or another industry, but had gotten laid off or simply lost interest. Driving for Uber offers them flexibility and the chance to do something else at the same time, they told us.
What is the New Orleans Product? We've been to New Orleans on at least a dozen occasions and the top tourism products (the top products, not all of them) are: Attitude, Food, Music—and not necessarily in that order.
The Attitude: "We're the professionals! We know how to do this!" crowed Stephen Perry, president and CEO of the New Orleans CVB, told an IPW news conference on Monday morning—after hearing both Roger Dow, president and CEO of US Travel and Chris Thompson, president and CEO of Brand USA make references to how difficult it must have been for everyone to be awake and active at such an early hour. (The news conference started at 8 a.m.) His message: You're in New Orleans. It's time to party.
The "Laissez les bon temps rouler!" attitude of New Orleans is a cousin of the "What happens here … stays here" norm for behavior owned by Las Vegas. A walk down Bourbon Street in the French Quarter (it's legal to walk around with an open alcoholic drink here) has as much of a party atmosphere as a private affair inside a dark ballroom or night club.
The strong carnival-followed-by-Mardi Gras tradition (in which the Christian religious significance is utterly lost), with its party masks, festive attire, beads, painted faces, second-line parades permeated the IPW social functions. The Sunday night opening function inside the Louisiana Superdome, complete with a private Mardi Gras parade and ear-splitting noise scored well with delegates—except, possibly, for the noise level, as conversations were carried on at the level of shouting.
Rated higher was Wednesday night's closing party at the River City Complex with its Mardi Gras World, Natchez riverboat and cavernous spaces inside (the buildings are used to construct floats for the big annual Mardis Gras parade) had just about everything a party goer wanted: gambling, dancing, food (more on this below), stilt walkers, tarot card readers, face painting  … and a fellow with a small alligator that delegates posed with for photos. Someone wondered aloud if the alligator would later become alligator bisque.
The Music. No city its size has as much musical talent abiding within its borders than does New Orleans. It is a constant presence throughout the city, as it was during IPW. A local FM station set up in the IPW Press Room throughout IPW, broadcasting regular programming and live performances from time to time—featuring local talent. (Local talent includes or has included such names as Fats Domino, Harry Connick Jr., Wynton Marsalis, Al Hirt, Doctor John, the Neville brothers and more.) While jazz is the idiom most people think of when they think of music and New Orleans, one can find just about type of any music being performed somewhere in the city—ranging from rock-a-billy and blues and to classical and Zydeco.
The performers in the press room made it mildly difficult for some of the journalists to work—although some were bobbing their heads or tapping their feet in time as they did—with a foot-stomping Zydeco version of "Jambalaya" playing at more than a background level. We found that one cannot escape the sound of music anywhere in New Orleans. But, then, why would one want to escape the music. It is one of the three signatures of the city's tourism product.
The Food. Perhaps the best way to describe how important food is to what New Orleans is would be to describe the food at IPW's closing function as the best the Inbound Report's editor has experienced since his first IPW in 1986 in Phoenix. Almost all IPW functions will have six, seven or eight major food stations, with each station featuring the same collection of dishes. At the River City complex on Wednesday night, there were at least 40 different serving stations—each with a unique dish.
Anything from cheese and sushi to fried oysters and praline cream crepes were available. Our editor's personal favorite was the Butternut Squash and Shrimp Bisque. (Don't ask.) For the imbibers, the reward seems to be that New Orleans mixologists have figured out more ways to sweeten, sour or neutralize alcohol than just about any other drinking city in the USA.
It is difficult to understate the quality or range of food in New Orleans. A Colombian Creole restaurant is not too far from a Japanese sushi bar along St. Charles Avenue, which has a restaurant on every block. Here are our two favorites.
Finally, someone informed us that there is also such a dish as sacred chicken. We'll pass.
At IPW—There is NYC, and Then There are the Rest
 Every year at IPW, there are some half dozen or less news conferences at which a leading destination or host city makes its pitch, introduces a new slogan (developed after spending hundreds of thousands of dollars conducting survey research and analysis, talking to focus groups and working with branding consultants) and persuades trade and consumer journalists to write or talk about them.
And for the next 51 weeks, until the next IPW, the result is the same: New York City sets another record for international visitors (it was 12.7 million last year), room nights booked by international visitors and number of polls and surveys abroad as it ranks as the top USA destination and one of the tops in the world.
At this year's IPW, New York City's marketing arm, New York City & Company and its president and CEO, Fred Dixon, made the task of any other U.S. destination that is trying to move a little closer to the city and its standing as the favored U.S. international destination more challenging. He presented his summary of what's new in the nation's largest city a different kind of discussion by making a brief stop in each of the New York's five boroughs—emphasizing that the city of nearly 8.5 million comprises four boroughs besides Manhattan—with a special emphasis on Brooklyn. He underscored the emphasis by pointing out that Carlo Scissura, president and CEO of the Brooklyn Chamber of Commerce who also heads up Explore Brooklyn, was in the room, right up front. Scissura stayed around well beyond the conclusion of the news conference, talking to journalists and exchanging business cards with others.
Dixon used variations of "hip" and "happening" to describe the borough. In fact—Inbound gathered a few numbers to illustrate the point—were Brooklyn a city on its own (which it was until the latter part of the 19th century when it merged, along with State Island, Queens, The Bronx and Manhattan to become New York City), it would be the fourth largest city in the United States.
Five Largest Cities in the USA
NYC (without Brooklyn): 5.890 million
Los Angeles: 3.929 million
Chicago: 2.722 million
Brooklyn: 2.592 million
Houston: 2.239 million
Source(s): infoplease.com, Wikipedia
(In fact, there are neighborhoods in Brooklyn that are larger in population than this year's host city of New Orleans.)
If there is any caveat or, possibly, danger in the new emphasis on Brooklyn, it lies in a reality that U.S.-based receptive tour operators have already become aware of: Brooklyn's hotels are nearly expensive as those in Manhattan. Next stop, Queens.
The Destination Video Blahs: Following what seemed liked back-to-back-to-back-to-back news conferences by destinations that included New York, Los Angeles, Washington DC and Las Vegas, as well as Brand USA, the Inbound Report's editor and other journalists came to the conclusion that, somewhere in a warehouse on the outskirts of a Midwestern city—the location chosen because of its low overhead costs—there is a DVD (Destination Video Distributor) specialist that produced all of the videos that we watched on Monday, Tuesday and Wednesday at IPW because they all had: the same World Beat sound track comprising synthesized sounds and percussion; the same stop-action and fade-to-the-next-scene imagery; the same voices that are used for "on-sale" commercials; the same cute couples dancing, shopping or visiting a museum; and the same cute families playing at the beach or visiting a theme park. And, before showing their video inserts, all of them stuck pretty much to the same script, introducing the presentation with the words, "We've got a lot to cover, so let's get right to it."
Everyone except Las Vegas. The Las Vegas CVA used its time—just after Tuesday's luncheon—and did something different. It was a conference-room sized circus: there were no videos or presentations, but there were female actors dressed a light attendants handing out tickets to its aerial show in a small dome, hors d'oeuvres, small toy-like demos, free booze and a gift bag filled with tchotchkes upon departure. The journalists loved it.
We asked Rafael Villanueva, the Las Vegas CVA's senior director, international sales, why there was a departure from the conventional news conference. "Because there's  just too much to tell," he explained. "So, we decided to show what we could." Since much of the bureau's large international team was on hand, they were able to answer on-spot any questions, take cards and prepare for follow-up contact with the journalists who attended. For those journalists who depended upon the canned content that so many journalists rely on in order to write and file their stories, there was the obligatory flash drive in the gift bag that had more than the average journalist could write or the average traveler read.  Watch for the Las Vegas non-conference news conference model to spread to other destinations in the future.
Just out! What the First Full-Year Figures for 2015 International Visits to USA Show
Confounding the wisdom of nearly everyone who follows the posting of international arrivals to the USA, overseas travel set a record, increasing by 10 percent last year, with our top overseas inbound source market, the UK, registered an 18 percent, year-on-year increase. This and other records that were set followed a stream of projections from industry sources, including the Inbound Report, that the year would show arrivals totals that were either flat vs. 2014, or at the very best, would increase marginally.
On the day the IPW 2016 in New Orleans concluded, after a year-long absence in the delivery of up-to-date arrivals data, the U.S. Department of Commerce's U.S. National Travel and Tourism Office (NTTO) made available its preliminary full-year numbers for last year as part of a comprehensive, 24-page report that covers a wide range of information on the preferences and practices of international travelers to the USA.
The availability of such data has been delayed since the U.S. Department of Homeland Security (DHS) and its Customs and Borders (CBP) agency had difficulty beginning early last year in collecting and processing  arrivals data. We never suspected that the changes in gathering data that we implemented by DHS would result in record numbers. Our source told us that some of the increase is due to more records because of automation but that one cannot tell how much is market shifts or new records.
In future issues, the Inbound Report will be analyzing specific elements of the NTTO report. In the meantime, here are arrivals data regarding key source markets.
Inbound Report's
Top 15 Overseas Source Markets
Arrivals: 2014-2015
| Country/Market & Rank | 2014 Arrivals¹ | 2015 Arrivals² | % Change, '15 vs. '14 |
| --- | --- | --- | --- |
| 1. UK | 4,149,129 | 4,900,823 | 18% |
| 2. Japan | 3,629,244 | 3,758,297 | 4% |
| 3. China (excl. HK) | 2,189,781 | 2,591,333 | 18% |
| 4. Germany | 2,056,492 | 2,271,820 | 10% |
| 5. Brazil | 2,263,996 | 2,218,883 | -2% |
| 6. South Korea | 1,459,938 | 1,764,871 | 21% |
| 7. France | 1,658,345 | 1,752,611 | 6% |
| 8. Australia | 1,304,172 | 1,450,113 | 11% |
| 9. India | 962,133 | 1,125,783 | 17% |
| 10. Italy | 963,540 | 1,039,397 | 8% |
| 11. Colombia | 881,274 | 853,624 | -3% |
| 12. Argentina | 684.788 | 791,905 | 16% |
| 13. Spain | 707,733 | 752,823 | 6% |
| 14. Netherlands | 642,211 | 726,011 | 13% |
| 15. Venezuela | 616,037 | 590,733 | -4% |
| ¹ Revised | | | |
| ² Preliminary | | | |
| Note: 2015 projected changes reflect a combination of additional records counted in 2015 and market conditions. | | | |
| Source: U.S. Department of Commerce, International Trade Administration, U.S. National Travel and Tourism Office | | | |
Inbound Report
Arrivals from North America*
2014-2015
| Country/Market | 2014 Arrivals¹ | 2015 Arrivals² | % Change, '15 vs. '14 |
| --- | --- | --- | --- |
| Canada | 23,013,691 | 20,704,701 | -10% |
| Canada by Air | 8,243,286 | 7,966,040 | -3% |
| Mexico | 17,069,818 | 18,4`3,649 | 8% |
| Mexico by Air³ | 2,486,381 | 2,649,481 | 6% |
| Total North America | 40,083,509 | 39,118,360 | -2% |
| * North America comprises Mexico and Canada | | | |
| ¹ Revised | | | |
| ² Preliminary | | | |
| ³ "Mexico Air" data based on U.S. Department of Homeland Security I-94 arrival records. | | | |
| Source: U.S. Department of Commerce, International Trade Administration, U.S. National Travel and Tourism Office | | | |
Inbound Report
Total Overseas and International Arrivals
2014-2015
| Market Segment | 2014 Arrivals¹ | 2015 Arrivals² | % Change, '15 vs. '14 |
| --- | --- | --- | --- |
| Total Overseas | 34,938,207 | 38,391,932 | 10% |
| Total International | 75,021,716 | 77,510,282 | 3% |
| ¹ Revised | | | |
| ² Preliminary | | | |
| ³ "Mexico Air" data based on U.S. Department of Homeland Security I-94 arrival records. | | | |
| Source: U.S. Department of Commerce, International Trade Administration, U.S. National Travel and Tourism Office | | | |
Why Are the Numbers So Much Higher than Anticipated?
Some of the increase is due to more records because of automation.  Problem is we cannot tell how much is market shifts or new records.  Here is how NTTO explained the matter in the report's appendix:
"The International Visitor Arrivals Program (I-94) is a core part of the U.S. travel and tourism statistical system. The I-94 Program provides official U.S. monthly and annual overseas visitor arrivals to the United States along with Mexico 'Air' visitor statistics. The National Travel and Tourism Office (NTTO) manages this program in cooperation with the Department of Homeland Security (DHS), Customs and Border Protection (CBP). Beginning in 2014, definitional changes were made to the I-94 Program to include one-night stay travelers. I-94 Program data now reflect better conformity with UNWTO's one-plus night definition of a traveler. Prior to 2014, the Program's definition of a traveler to the United States was a visitor that stayed two or more nights because of incomplete data on transiting air passengers with non-U.S. destinations and limited availability of departure date data on zero and one-night stays.
"With the inclusion of one-night stay travelers in 2014, year over year percent changes, 2014 vs. 2013, could overstate the percent change volume for any given overseas country. 2014 and 2013 U.S. arrivals data from overseas countries may not be comparable. But keep in mind that I-94 overseas arrival volumes in 2013 (and prior years) were understated. An accurate determination of how many nights were spent in the United States has not been possible until CBP's I-94 Automation project.
"To account for the number of nights, the 'departure' record must be captured and matched to the arrival document. And in the past, the collection of the departure record was dependent on the rigor of airline gate agents and the ability of each departing visitor to tender their I-94 departure document. Evidence has indicated that a significant number of departure records were not turned in. But with the I-94 Automation project implemented at air and sea ports, it is possible to now be more inclusive of one night stays (travelers from overseas countries) given that the arrival-departure record match is now more complete and accurate. The I-94 is also benefitting from a substantial increase in departure data for visitors exiting the United States by land. Statistics Canada and Banco de Mexico visitors' data are not affected-only travelers from overseas countries. 2014 and previous year's U.S. arrivals data from both Canada and Mexico are comparable as one-night stay travelers are included."
 What's the Impact of Brexit on Travel Site Searches?
The tour and travel industry online has been abuzz with activity, articles and action of all sorts as industry professionals sort out just how Brext will impact things. We've looked over many items that have been sent our way. The following is most interesting and deserves your attention.
HODGE PODGE: Shifts, Shakeups and Occasional Shaftings in the Tour and Travel Industry
Lori Campbell Baker has been named executive director of the Daytona Beach Area CVB. The appointment came through the board of directors of the Halifax Area Advertising Authority, which oversees the bureau. Baker is a 20-year veteran of the travel and tourism industry and has also worked for the bureau as public relations director on three different occasions, most recently since 2014. She is the fifth CVB executive director since 2010. The most recent holder of the job, Tom Caradonio, resigned the post last March after left than two years on the job after an investigation revealed that he inappropriate statements about the sexual orientation of a male staff member as well as anti-Semitic remarks in the presence of staff and clients.
---
Mark Bather has been appointed Tui UK's new retail director, UK and Ireland. He comes to the post from O2, replacing Jill Carter who made a lateral move within the Tui Group earlier this year to become director of customer delivery at Thomson Airways. At O2 Bather had served as head of stores for the company, a telecommunications services provider in the UK owned by the Spanish multinational Telefónica.
---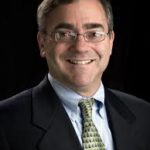 the former CEO of Spirit Airlines, has joined Canadian startup New Leaf Travel Company as board chairman. Winnipeg-based NewLeaf markets and sells tickets for flights operated by partner Flair Airlines, but shut down earlier this year before its first flight over confusion about whether it needed an air operator's license. It will officially launch services on July 25. Baldanza served as Spirit CEO from 2005 until this past January. A 30-year veteran of the airline industry, he has held senior positions at TACA, USAirways and Continental Airlines.
---
In Brazil, The Trend Group tour operator has promoted Ezequiel Santos to the post of sales director of TC World, an air consolidator that was created last year. Santos has nearly 20 years of experience in sales, having worked as a promoter, supervisor and account manager.
Also in Brazil, the online travel company E-HTL Viajens has appointed Geraldo Carvalho as sales manager in the region of Alagoas, Pernambuco and Paraiba. The executive has ten years of experience in the market and in companies such as MMTGapnet, as well as E-HTL, where he has served for three years as a regional manager of sales.
---
Murray Ryan has been named vice president of sales for the Greater Madison (Wis.) CVB. A veteran of three decades in the travel and tourism industry, Ryan was most recently director of sales for the U.S. association team for the Tourism Toronto. Previously, Ryan spent over 28 years in the hotel industry in various roles including Starwood Hotels and Resorts and Hyatt Hotels and Resorts.
---
Brittany Borger was recently named director of marketing for the Chicago-based Premier Rail Collection. She most recently served as marketing event manager at FranklinCovey in Chicago. Prior to that, she worked at Marriott International as an event coordinator.
---