Lori Campbell Baker has been named executive director of the Daytona Beach Area CVB. The appointment came through the board of directors of the Halifax Area Advertising Authority, which oversees the bureau. Baker is a 20-year veteran of the travel and tourism industry and has also worked for the bureau as public relations director on three different occasions, most recently since 2014. She is the fifth CVB executive director since 2010. The most recent holder of the job, Tom Caradonio, resigned the post last March after left than two years on the job after an investigation revealed that he inappropriate statements about the sexual orientation of a male staff member as well as anti-Semitic remarks in the presence of staff and clients.
---
Mark Bather has been appointed Tui UK's new retail director, UK and Ireland. He comes to the post from O2, replacing Jill Carter who made a lateral move within the Tui Group earlier this year to become director of customer delivery at Thomson Airways. At O2 Bather had served as head of stores for the company, a telecommunications services provider in the UK owned by the Spanish multinational Telefónica.
---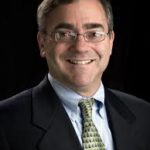 the former CEO of Spirit Airlines, has joined Canadian startup New Leaf Travel Company as board chairman. Winnipeg-based NewLeaf markets and sells tickets for flights operated by partner Flair Airlines, but shut down earlier this year before its first flight over confusion about whether it needed an air operator's license. It will officially launch services on July 25. Baldanza served as Spirit CEO from 2005 until this past January. A 30-year veteran of the airline industry, he has held senior positions at TACA, USAirways and Continental Airlines.
---
In Brazil, The Trend Group tour operator has promoted Ezequiel Santos to the post of sales director of TC World, an air consolidator that was created last year. Santos has nearly 20 years of experience in sales, having worked as a promoter, supervisor and account manager.
Also in Brazil, the online travel company E-HTL Viajens has appointed Geraldo Carvalho as sales manager in the region of Alagoas, Pernambuco and Paraiba. The executive has ten years of experience in the market and in companies such as MMTGapnet, as well as E-HTL, where he has served for three years as a regional manager of sales.
---
Murray Ryan has been named vice president of sales for the Greater Madison (Wis.) CVB. A veteran of three decades in the travel and tourism industry, Ryan was most recently director of sales for the U.S. association team for the Tourism Toronto. Previously, Ryan spent over 28 years in the hotel industry in various roles including Starwood Hotels and Resorts and Hyatt Hotels and Resorts.
---
Brittany Borger was recently named director of marketing for the Chicago-based Premier Rail Collection. She most recently served as marketing event manager at FranklinCovey in Chicago. Prior to that, she worked at Marriott International as an event coordinator.
---