Brexit Backdraft—Is Time on Our Side?
Taking place when it did, the timing of June 23rd vote by UK citizens to leave the European Union (EU) seems to have allowed the tour and travel industry that deals with the UK to buy some time. More time may very well help the UK-driven Visit USA inbound travel and tourism industry adapt to a marketplace in which the cost of travel increased by 10 percent on the day following the Brexit vote.
The nature of the news media's analysis and coverage of Brexit, as well as the commentary posted on travel-related websites have changed from one that was calamitous, almost apocalyptic, in tone the day after the Brexit vote to one that is more tentative and less dire.
Were the vote to have taken place in the first quarter of 2016, the reaction and the concomitant decrease in the value of the pound sterling vs. the U.S. dollar would almost certainly have had a worse impact on a decision to travel to the USA this year. As it is, nearly all UK holiday travel to the United States this year had already been booked and paid for by June 23. For the most part, winter travel for Q4 2016 and the first quarter of 2017 won't be affected that much, as the leisure market for that period is light and, to the extent that it depends on ski and snow travelers who have the resources to handle a weaker pound.
Holding on to what We've Got: There is only the slightest evidence—still it is evidence—that the withering of the pound against the dollar may have attenuated to the point that it might not slide that much further down the scale. Here are some late figures we put together:
Value of Pound to Dollar from
Day of Brexit Vote, June 23, 2016
| Date | Value of pound sterling vs. U.S. dollar |
| --- | --- |
| 23-Jun | $1.48 |
| 24-Jun | $1.36 |
| 25-Jun | $1.37 |
| 26-Jun | $1.37 |
| 27-Jun | $1.32 |
| 28-Jun | $1.33 |
| 29-Jun | $1.35 |
| 30-Jun | $1.35 |
| 1-Jul | $1.33 |
| 2-Jul | $1.33 |
| 3-Jul | $1.33 |
| 4-Jul | $1.33 |
| 5-Jul | $1.29 |
| Source: Compiled by Inbound Report, from Xe.com; figure is rounded to nearest cent | |
| | |
The U.S. destination that will be the hardest hit by a decline in traffic from the UK is Florida—in particular, Central Florida, which is a favorite of the UK family market. Even so, placed in context, the damage might be offset by the fact that, it was only this past March that the UK's Air Passenger Duty was eliminated for all passengers under the age of 16. Depending upon their ages, a two-child family had been paying up to $400 more for round-trip flights to international destination. Now … so much for that $400 savings.
Also, low-cost carriers have been driving a highly competitive price war in the UK over the long-haul flight marketplace, with Norwegian Air leading the charge. Over the weekend, the carrier was advertising round trips flights to Orlando from London's Gatwick Airport as low as $179 per person. Even with the British pound devalued by 10-15 percent, such price points make travel to the USA doable for middle-class Brits on a tight budget. (Check out other fares at http://www.norwegian.com/uk/destinations/)
We at the Inbound Report are not striving to present a rosy outlook to the future of inbound tourism market from the UK: Damage has been done and more will be done if the pound slides further downward. In the next couple of months, before 2017 tariffs are in place, receptive tour operators who sell product to the UK trade will have to see if there is any room to renegotiate rates that we discussed during IPW two weeks ago in New Orleans.
Much can, and likely will, happen between now and four months from now when World Travel Market convenes Nov. 7-9 in London, at which time we'll know for sure what steps the industry has taken and, by that time, put in place to staunch the expected downturn in Visit USA traffic from the UK.
A European Operator's Perspective on the Brexit Impact
The following was sent to the Inbound Report's editor on the evening that the article, "Brexit Backdraft—is Time on Our Side?" had appeared earlier in the day in the Inbound Report, by Arjan Helle, president and owner of Target Travel Marketing, which is based in Vleuten, Utrecht, the Netherlands. Because of its timeliness and its insight, we are publishing it almost in its entirety. The letter follows:
After returning from IPW in New Orleans I received a lot of questions from Americans about my thoughts on the Brexit.  And in many conversations, an opinion was aired before I could even answer, "…the next recession is about to start for Europe" or "Europe is falling apart, the Brits leaving was only the first step."  And the most disturbing of all, "We may not continue our marketing efforts in Europe due to the vulnerability of the market resulting from Brexit."
So I would like to share my thoughts with you about the facts on the current situation, as there seems to be a lot of confusion and possible misunderstanding about Brexit, as reported in the U.S. media.
The economic Status of Europe and the Euro:
– Yes, the "Leave" vote was very unexpected across Europe, perhaps more anticipated as a potential outcome in the UK.
– The Euro only dropped € 0.04 against the dollar and has recovered € 0.02 since June 25th.  And a recent historical point of reference, in the past two years the Euro has fluctuated more often with similar percentages (and recovered) but it was not registered as significant at those times.
– European stock markets and the Dow Jones reacted with a drop of 5-9 percent but have almost completely recovered as of today, July 6.
In the meanwhile, the unfortunate situation in Britain remains volatile:
– Yes, the British pound dropped some 15 percent in value against the U.S. dollar nearly immediately, and hasn't recovered a penny since (it actually dropped even 1.5 percent further).
– Prime Minister David Cameron made the promise that this vote would be a decisive one. He resigned within 24 hours after the outcome, leaving the country in chaos
– Former London Mayor Boris Johnson from London—from the same party as David Cameron and a one-time expected successor of David Cameron—left the arena yesterday, leaving his divided party in shock
– Nigel Farage, the leader of the "Leave" camp who made many promises to win voters for the "exit-camp" left the battle field yesterday morning not knowing what to do as there seems to be no plan for "what now?" as he now "wants his life back"…
–  Many international companies with London or UK-based offices are looking to relocate elsewhere in the EU.
– On the sideline:  Scotland and Northern Ireland are searching for ways to remain in the EU (and possibly 'exit' Great Britain).
Across Europe:
– All leaders of the 26 remaining European Union countries are urging the UK to take control over the situation and to start making decisions on how to proceed with the execution of the exit.
– The general sentiment is that everybody feels badly about the situation, but the Brits seem to be without help nor support from any of the European countries. The opinion is that they allowed the current situation possible and largely without notice to the EU.
– A quote in the New York Times proclaims, "France and The Netherlands will be the next countries out", should be considered unfounded.  The Dutch are more than 70 percent in favor of the EU, as it is mandated that a two-third majority is needed for consideration for exiting the EU.
I hope that this information provides some clarity of the situation, and may even provide you with some talking points with your stakeholders. The bottom line is that your investment in international travel trade and consumer marketing in the Benelux (and in Europe), should stay the course.  The Dutch market has reached new milestones in 2015 as recently reported by OTTI, and is projected to continue to grow by unprecedented numbers.  Our economy remains vibrant and the travel barometer to the US remains in positive growth mode now and well into the future.
Warm regards,
Arjan Helle
IPW Reflections—the Torch Has Been Passed to a New Generation …
But Personal Relationships Still Bind Industry Together: It didn't come all at once, like an epiphany, but more like a series of messages as we who prepare the Inbound Report reviewed our photos and recollections of our meetings and conversations at IPW 2016 in New Orleans: The torch has been passed to a new generation of tourism industry sales, marketing and public relations professionals—some young enough to have born in the 1990s—who came of age and entered the industry equipped with the high tech tools of their generation.
At one point, our editor was sitting an appointment at the IPW Media Marketplace with Rachel Cromer, public relations and media specialist at the American Indian Alaska Native Tourism Association (AIANTA), listening to her make a thorough and flawless presentation on what the organization does to promote Native American destinations and attractions, when he realized, "My, she is young."
Back at his desk, doing follow-up, he noticed on her LinkedIn profile that she had graduated from college in 2012. It would be years before she would be born, he thought, when he attended his first IPW in 1986 in Phoenix.
And so it was, as we discussed what we had picked up about trends and projections, who's gone where, who's been promoted and who's gone on to something else, that we realized just how young the median age of the IPW delegate pool was this year.
Yet, in an age when other industries survive and thrive through the internet and the digital devices that bind them to their markets, the tour and travel industry still depends on personal interaction and personal relationships.
Coming out of Retirement: Much like a retired baseball player, some of the key players in the industry came out of retirement to join their successors and former teammates to show international tour operators and journalists that the link was still there, and that it is OK to relate to the younger teammate who had taken their place.
So it was that Maureen Droz, trade sales and marketing manager for South Dakota Tourism, who announced her retirement earlier this year after spending the majority or her professional career with the agency, joined the state's IPW team and helped buyers make the transition to the newer sales and marketing staff.
And there was B.J. Stokey, who retired a year-and-a-half ago from her post as senior manager, international tourism development, for the Port of Seattle, joining the team to help promote the destination, which has become a magnet for the growing Chinese market.
Also on hand was Werner Escher, the long, longtime—more than four decades—executive director of domestic and international markets for Southern California's South Coast Plaza who has been joined at the shopping attraction by Brian Chuan, who transitioned from Macy's and who is acknowledged expert on how to use the WeChat platform (WeChat is used by about 650 million people in China) for sales and marketing.
Left to right: Brian Chuan, director of travel trade development at South Coast Plaza in Costa Mesa, California; Werner Escher, executive director, domestic and international markets, South Coast Plaza; Daniel Shen, president, Lion Tours USA; and Alicia Chuan, marketing director, Los Angeles office, Lion Tours USA
Escher's presence in the booth—as well as the presence of Droz and Stokey in the booths of their former organizations—provided buyers with a personal and reassuring presence to those who consider IPW and other trade shows as much a reunion as a business meeting. Escher, a skilled story-teller, worked the show as much as he did before, dispensing warm embraces, smiles, anecdotes and remembrances, closing with "And, oh, isn't there some business we have to take care of …"
The torch has been passed, or is being passed, but it is still all about relationships.
A Note about the Trump Factor: When a journalist got up at the Monday morning press conference held by Brand USA and asked Christopher Thompson, president and CEO, about the impact of presidential candidate Donald Trump who, he noted sharply, had insulted Mexicans and Muslims with his remarks, there was an audible groan—much like a "Boo!"—that emanated from most of the 250 or so journalists gathered for the occasion.
While Thompson's response skillfully responded to the question, saying, in essence that his organization was prepared to work with whomever the new commander-in-chief would be, it did nothing to quell the undercurrent of hostility that the overwhelming majority of delegates had, and have, for Trump.
Some operators indicated to us that they would simply not book USA product and look elsewhere to take their business, should Trump be elected. And some are already avoiding Trump-branded properties anywhere.
IPW MOMENTS—Notes from the Editor-in-Chief
—"Please, Don't call them receptive: A couple of years ago I expressed astonishment when one of the traditional receptive operators became incensed with me for referring to Tourico, Hotelbeds and GTA as "receptive tour operators. "They're bed banks," he told me, and I responded by saying that I had no control over how the industry decides to refer to the major hotel aggregators that wholesale worldwide hotel inventory. He hasn't spoken to me since.
"Well, at IPW this year I finally learned why. Speaking with one of the myriad companies that represent multiple hotels to the international wholesale market, it appears that hotel revenue managers and OTAs that have developed algorithms that can trace the source of bookings that fall outside rate parity parameters, harbor a negative image of all receptive operators when the bed banks operators unwittingly resell inventory to someone. They expect the bed bank operators to police the inventory of downline resellers, as they are penalized by Expedia and Booking.com for rate parity violations when they are found.
"The bed banks respond that they are providing guaranteed volume and cannot control to who their clients sell their inventory. This is becoming a growing issue in high-demand destinations (NYC, San Francisco, Miami, Las Vegas) where traditional RTOs find that clueless hotel revenue managers lump all int'l inbound tour operators as 'Receptives' and it's making it harder for them to get inventory at the static FIT rate."
—"Met up with Jeff Hammerly, manager, international tourism, Asia and Asia media manager for Travel Portland, on an airport shuttle and it appears that, after over 15 years of concentrated relationship building with operators and media, the destination has become one of the hottest commodities in Japan. With five department stores creating Portland consumer promotions and H.I.S., one of the largest Japanese tour operators, reporting that it has become their fastest growing North American destination, Oregon is investing $500,000 in consumer media this year to leverage the intense interest around Portland's hipster culture and craft beer and artisanal craft product."
—"Met Richard Hanson, managing director of Trek America, the operator that brings over 7000  25 to 34-year-olds seeking  active vacations in the US.   They, like other operators focused on Western Europe, have experienced a decline in bookings (pre-Brexit vote) due to the devaluation of the Euro,  feels  that the fact that Donald Trump has emerged as a serious candidate is having an indirect impact as the among travel agents who's political sentiments have caused them to become indifferent to selling the US, almost like a subtle form of boycott."
IPW Photo Album, Continued
Because we had a bounteous inventory of photos from IPW 2016 two weeks ago in New Orleans, we are publishing them "one (IPW) day at a time." We began with Saturday's activities and moved in our last issue of the  Inbound Report to Sunday. In this issue of the Inbound Report, we present you with a collection from Monday at IPW. We start with the IPW Media Marketplace action.
Doug Killian, senior director, international communications , Mall of America, with one his very first appointments of the day—Jana Safanova, a correspondent with TTG Russia.
We had to hurry a photo in between appointment sessions in order to catch Steven L. Windham, owner/partner at Baton Rouge-based CPA Inactive; and Denise Thevenot, executive director of Louisiana Tax Free  Shopping—they had their appointment schedule completely full for the day.
Bittany Borger (left), director of marketing for the Premium Rail Collection, is joined at her company's table by Charlotte Park, an account executive for Lou Hammond Associates.
Flashing a warm smile for us is Mitzi Chollamper, senior manager, international marketing and public relations, Dallas Fort Worth International Airport, which has greatly increased flights from overseas source markets during the past year.
The U.S. shopping product is represented here as Kate Birchler (right), assistant vice president, tourism marketing, U.S. shopping centers and fashion outlets, Macerich; and, standing in for Shop America, Connie Dyer, senior vice president, marketing, Horizon Group Properties.
Charles Schuler, director of communications for San Francisco International Airport, explains a broad range of new programs the facility has put in place in order to accommodate more overseas visitors.
Displaying the CityPass product known through the world are the company's co founders and co-chairmen: Mike Morey (left) and Mike Gallagher.
Earlene Havatone, general manager of Hualapai River Runners, which is based at the West Rim of the Grand Canyon; and her marketing director, Kurtis Shaul, were so busy with walk-up visitors between schedule appointments at the Media Marketplace that they both ran out of business cards.
Showing us just how Visit Glendale (Ariz.) brands itself for those coming into the Phoenix region is Kim Larson communications director for the tourism agency.
One of the busier locations at the Media Marketplace—Jo Banner, film coordinator for the St. John Center Sound Stage in Laplace, Louisiana, explains the benefits of Louisiana Plantation Country as a setting for movies and television shows. The day before, she escorted a busload of journalists on a tour of the famous Oak Lawn Plantation, 55 miles north of New Orleans; the site has been the location for a number of Hollywood films.
Barbara Golden, communications manager for Florida's Historic Coast (St. Augustine/Ponte Vedra) explains new developments at one of the USA's oldest destinations.
Rachel Cromer, public relations and media specialist at the American Indian Alaska Native Tourism Association (AIANTA), who seems to have an encyclopedic memory of her organization's programs.
Giving the impression of a very secure situation at the ersatz Lincoln Memorial in the lobby of the Ernest N. Memorial Convention Center are Marquis Perkins (left) creative director at Destination DC; and Andrew O'Connor (right), content manager at Destination DC, who are guarding Cathy Keefe (inside left), media relations manager at US Travel; and Nikki Carpenter, communications coordinator, US Travel.
U.S. Secretary of the Interior Sally Jewell probably endeared herself to the 5,000 IPW delegates attending the Monday luncheon by keeping her remarks brief and to the point.
Multi-tasking Todd Davidson, CEO of Travel Oregon and national chairman of US Travel, manages to keep focused on the remarks of U.S. Secretary of the Interior Sally Jewell, while balancing his next bite at the same time.
Gladys Knight, the "Empress of Soul," whose first charted hit "Every Beat Of My Heart," was released in 1961, showed that she still knows how to bring a crowd—in this case, the luncheon crowd—to its feet.
Back at the Media Marketplace, Kristin Soto (left), senior account executive for Hemsworth Communications and on the job for Best Western Hotels & Resorts; and Courtney McCurry, manager of public relations for Best Western, used much of their time showcasing the company's virtual reality presentation that covers all of the company's vast inventory.
The Inbound Report's editor tries out a virtual tour of a Best Western property.
Clearly fond of the attraction they represent—the San Francisco Museum of Modern Art—are: Jill Lynch (left), director of communications; and Clara Hatcher, assistant manager of communications.
Kevin Wynne, vice president of marketing and sales at Knott's Berry Farm, likes to point out that he and his family are regular visitors to the southern California attraction.
A second line parade sponsored by the Shop America Alliance starts the slow, five-or-six-minute trek from the Ernest N. Morial Convention Center to the New Orleans Riverwalk for a reception.
Gregg Marshall (left), senior vice president/director of marketing, VisitRochester; and Suzanne Y. Seldes, executive vice president/chief marketing officer for The Strong National Museum of Play in Rochester, join the Shop America reception.
Coming all the way from Romania to New Orleans, IPW and the early evening Monday reception where they found a spot with the Mississippi River in the background are: Sinziana Constantinescu, a journalist with "Traveller Magazin"; and Mădălina Nicolescu, marketing manager, Olimpic International Tourism.
Joining Rosemary McCormick (right), president of the Shop America Alliance—with her omnipresent chapeau—is Becky Swiggum, director of marketing, Outlets at Tejon.
IPW helps to bring friends from long distances together, as in the case here of Antoinette Eckert (left), director, international tourism—Asia/Pacific; and Rose M. Hapanowich, director of travel and tourism, Destiny USA, located near Syracuse, N.Y. and one of the nation's largest shopping centers.
Some of the journalists attending the Shop America reception included (left-to-right): Danish travel writer Carsten A. Anderson; Barbara Ferguson, Washington correspondent for Arab News; and her colleague, Hala Abdulla.
Brian Chuan, director of travel trade development, South Coast Plaza, is joined by his daughter, Elise Chuan.
Germany's Take on Brexit and Its Impact on Europe Might Surprise You
As a Matter of Fact, the Outlook is Good: Just seven days after IPW in New Orleans and six days after the UK residents voted to have the country leave the European Union, a move that caused nearly every source of information on the travel and tourism industry to shudder in its news voice, FVW, the German travel trade publication headlined its news with "Good German sales despite strong dollar—German tour operators have generally good bookings for the USA this year despite the strong dollar and are aiming to keep prices stable for 2017."
One major reason for the outlook is that the euro, while it is still substantially lower than the $1.40 to $1.45 level it was a little more than a year-and-a-half ago, has remained at about the same level for a year now—around $1.10 to $1.12. German tour operators have adjusted during the past year and, while sales have been sluggish at times, their adjustments have proved fruitful. For instance, FVW notes:
—Tui and FTI, two of the top five operators in German have experienced a single-digit rise in US sales, in revenue terms
—Specialists such as Canusa and America Unlimited have double-digit growth, mostly due to higher prices.
—Thomas Cook reported a "somewhat muted demand"
—Dertour, after a record 2015, has lower sales as a result of double-digit price increases.
— Operators are trying to offer more value for money, such as with hotel upgrades, as well as with dynamic pricing using renegotiated rates. Demand for advance bookings of excursions and restaurants is also good, according to Tui, as they enable good budget planning.
—Tour operators have also stepped up their marketing for US destinations and offers. New York, they note, is now cheaper than any time in the last five years thanks to low flight prices and thousands of new hotel rooms, according to FTI.
—Dertour pointed to an end to extreme price increases in Miami and San Francisco.
—For the future, tour operators in Germany are hopeful they can keep prices generally stable for 2017 after negotiating rates with suppliers at IPW.
The substance and tenor of what FVW reports echoed what Peter van Berkel, president of Miami-based receptive tour operator Travalco, for whom Germany is a major market, told the Inbound Report at IPW.
He suggested that, in essence, the playing field had leveled off this year. Last year, he said, there were some operators who had product they had contracted for when the euro was much stronger against the dollar. With a weakened euro, they were able to sustain sales last year by discounting their product (a practice employed by the largest German tour operators).  Now, he explained, those inventories were sold off and all operators are working with a euro that has remained at about the same level for a year.
Van Berkel said that he is looking forward to doing well in the coming year.
Surge in Optimism Registered by Japanese Trade
Not since the Great Recession of 2008-09 registered a sharp downtown in travel to the USA by the Japanese—not to mention a decline in overall outbound international travel—have Japanese tour operators been as optimistic about their outlook for business as they are in the latest quarterly "Survey of Travel Market Trends "conducted by the Japanese Association of Travel Agents (JATA). Some highlights from the survey results include the following (Check out the "Note on Methodology" below):
—Overall demand for outbound travel is expected to increase by 11 points in the next three months, up to -29, and in six months' time, to improve by 16 points, reaching -24.
—Travel companies selling overseas tours (-6) have seen a 12-point increase in demand
—During the July-September quarter, demand for America and Canada will head for a better position, expanding by 8 points.
Trends in Overseas Travel Demand
(by Destinations)†
| Destination | 1 Year Ago | 9 Months | 6 Months | 3 Months | Current 3 months | Next 3 months | Next 6 months Oct-Dec '16 |
| --- | --- | --- | --- | --- | --- | --- | --- |
| | Apr-June 2015 | Ago July-Sep '15 | Ago Oct-Dec 15 | Ago Jan-Apr '16 | Apr-June '16 | July-Sep '16 | |
| Hawaii | -9 | -6 | -13 | -3 | -1 | -1 | |
| USA/Canada | -31 | -30 | -29 | -22 | -24 | -16 | -19 |
| Europe | -41 | -40 | -43 | -72 | -64 | -56 | -53 |
| Oceania | -43 | -47 | -34 | -17 | -24 | -21 | -20 |
| Micronesia | -33 | -37 | -37 | -24 | -28 | -28 | -23 |
| Asia | -5 | -20 | -17 | -9 | -8 | -6 | -3 |
| China | -64 | -62 | -64 | -63 | -61 | -63 | -60 |
| S. Korea | -66 | -86 | -74 | -64 | -54 | -52 | -49 |
| SOURCE: Japan Association of Travel Agents | | | | | | | |
| | | | | | | | |
In its latest survey by market segment, JATA added education travel and individual tours to the grid.  This is explains why there are no data entries for the four quarters prior to the current quarter. In FY 2016, online travel agencies (OTA) will be included in the market trends survey with information/outlooks for the following two quarters.
Trends in Overseas Travel Demand
(by Market Segment)†
| Market Segment | 1 Year Ago | 9 Months Ago | 6 Months Ago | 3 Months Ago | Current 3 months | Next 3 months | Next 6 months Oct-Dec '16 |
| --- | --- | --- | --- | --- | --- | --- | --- |
| | Apr-June 2015 | July-Sep '15 | Oct-Dec '15 | Jan-Apr '15 | Apr-June '16 | July-Sep '16 | |
| Honeymoon | -41 | -38 | -46 | -42 | -37 | -44 | -8 |
| Family | -46 | -41 | -50 | -45 | -42 | -27 | -24 |
| Female Office | -47 | -50 | -48 | -48 | -47 | -39 | -37 |
| Worker | | | | | | | |
| Student | -59 | -62 | -61 | -48 | -59 | -50 | -52 |
| Senior* | -25 | -21 | -26 | -26 | -24 | -18 | -13 |
| Individual tours | - - | - - | - - | - - | -34 | -35 | -34 |
| Incentive** | -31 | -31 | -39 | -32 | -29 | -26 | -21 |
| Business-Technical | -14 | -15 | -27 | -21 | -14 | -14 | -11 |
| Education Travel | - - | - - | - - | - - | -38 | -38 | -31 |
| * Senior: Customers aged 60 or older | | | | | | | |
| ** Incentive: Travel offered as an incentive to business and organization employees | | | | | | | |
| SOURCE: Japan Association of Travel Agents | | | | | | | |
†A Note on the Methodology and the DI (Diffusion Index): The JATA Survey of Travel Market Trends is designed to grasp trends in the travel market based on responses to questions on current conditions and those anticipated over the next three months. The survey asks participating companies to rate their sales results for each destination and customer segment by choosing from three categories: "good," "average," and "poor." For items outside their business scope, respondents select "do not handle." Each share of "good," "average," and "poor" is then divided respectively by the denominator, which is equal to the total number of responses minus the "do not handle" (including "no reply") responses. Finally, each share is processed into the Diffusion Index (DI) by subtracting the percentage of "poor" from the percentage of "good." The highest possible index figure is +100, and the lowest is -100. A total of 548 registered companies are surveyed.
MEMORIAM: Jamie Lee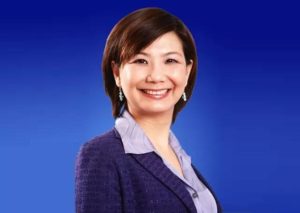 The travel and tourism industry in both China and the USA have lost a respected friend and colleague with the passing of Jamie Lee. A long-time leader in the effort to forge a strong inbound tourism industry from China, Jamie worked for 12 years for the Los Angeles Tourism and Convention Board (formerly known as LA INC), and Los Angeles World Airports in their China Office, returning to Los Angeles in late 2013, when she launched the "NiHao" China Ready Training Program, Chinese Tour Guide Training and Designation Program, shopLA and many other initiatives. Lee was also a popular and top-rated presenter at NAJ's Active America-China Summit, the annual spring trade show/business meeting/educational program that brings together Chinese tour operators with U.S. destinations and travel suppliers. A native of Taiwan, Jamie Lee was raised in Los Angeles and graduated from UCLA.
HODGE PODGE: Shifts, Shakeups and Occasional Shaftings in the Tour and Travel Industry
Will Waggott has stepped down from the executive board of Tui. Waggott, CEO of non-mainstream travel at the company, had held the position for two years. He will head up the Travelopia group of the 50-plus specialist brands that Tui is selling off. During his 15-year tenure at Tui, Waggott has also headed up LateRooms.com and Hotelbeds Group.
---
Tico Soto recently left his post as director of tourism for the New Orleans CVB and has launched his own tourism business, Tourism Tactics by Tico!, which will help travel suppliers and destinations with their product development and in their dealings with international source markets. Prior to his tenure with the CVB, Soto served for more than 17 years as sales director for the Lake Charles/Southwest Louisiana CVB.
---
Axel Kaus, a Hannover, Germany-based tour and travel industry consultant and representative who has operated his own firm for more than 15 years, recently took over as head of operations in German speaking nations for TravMedia, the global company that sponsors events and services for tour and travel companies to help them interact with media professionals
---
Brian Hynes has been named senior sales manager for The Travel Corporation in Dublin. He joined the company from Trailfinders, where he served for nearly six years as sales supervisor.
---
In Brazil, Flavia Leite has joined the sales team at the Grupo Trend tour operator. Leite, who has 10 years of experience in sales and has worked in the car rental business, will join the Trend team in São Paulo. 
---
Thomas Marcial has been named vice president of global sales and marketing for Amerilink,
the Chinese hotel aggregator. He comes to Amerilink from CTN Tours in New York City, where he was assistant product director. Marcial served at CTN for more than 19 years. He'll continue to be based in New York.
---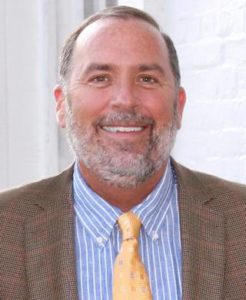 ILLINOISouth Tourism, which bills itself as the largest tourism bureau in Illinois has a new president and CEO—Dan Krankeola. He succeeds Jo Kathmann, who has retired from the post. Krankeola joined the bureau as sales manager in 2009. He took on additional marketing duties when the bureau expanded from 10 to 19 counties in 2012. The agency now covers 22 counties.
---
Eleanor McMahon has been appointed as Ontario's Minister of Tourism, Culture and Sport. A member of the Ontario Legislative Assembly, the Liberal Party member is co-chair of the Legislative All Party Cycling Caucus. Her CV includes tenures as: director, public affairs, Petro-Canada; vice president communications and marketing at the Canadian Chamber of Commerce; and vice president, marketing and communications at United Way Ottawa/Centraide Ottawa.
---
REMINDER: With this issue, the Inbound Report will be published biweekly until after the USA's Labor Day holiday (September 5, 2016), when we will resume publication on a weekly basis.