Heads Roll at Kuoni Switzerland: Sixty-nine employees have lost their jobs as DER Touristik, the tour operator division of the REWE Group, has effected some major changes at its Kuoni Switzerland brand, which it acquired last year as part of the tour operator businesses that Kuoni offered for sale as the latter was on its way to divesting itself of all of its holdings.
---
DER Touristik has brought in Dieter Zümpel, a veteran in the German tour and travel industry, to be Kuoni Switzerland's has as the new CEO. Zümpel will formally take over on Nov. 1st, replacing Marcel Bürgin, who is leaving the company. Zümpel comes to his new position from Alltours, where he has served for more than four years as marketing and sales manager. Previously, he held several senior-level positions with Tui.
---
Paul Verhagen was recently named vice president of international sales for Aeromexico. He joined the carrier from airberlin, where he was vice president and general manager, Spain & Portugal and Western Europe. Prior to that, Verhagen spent nearly a decade with KLM, where he was once director of direct sales, Americas.
---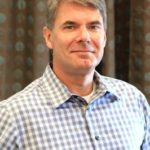 Michael J. Harrison, a former executive at Timberland and Proctor & Gamble, has been named president and CEO of Grand Circle Corporation, which serves a 50-and-over clientele through its Grand Circle Travel, Overseas Adventure Travel and Grand Circle Cruise Line brands. Harrison is a consumer marketing executive with more than 30 years of experience.  Most recently, he was at Timberland, where he held various positions, including Co-President and Chief Brand Officer, for close to a decade.  Earlier, he worked in several executive capacities at Proctor & Gamble in the U.S., Australia, Japan, and England.
---
Leona Reed was recently promoted to the post of associate vice president, global marketing for Visit California, from her job as senior director of international marketing. Reed has been with the agency since 2000, when it was known by its previous name, the California Travel & Tourism Commission.
---
Andrew Brescini was recently named senior manager, product planning & operations, for the Onward Group, a new receptive tour operator based in Anaheim, Calif. Before joining the company, Brescini worked at Destination America (The Travel Corporation) for more than eight years in several different positions, lastly as business development manager.
---
Kevin J. Wright is the new director of group & specialty markets at the Colorado Tourism Office (CTO), which is within the Colorado Office of Economic Development & International Trade. A veteran of more than 20 years in the tour and travel industry, Wright Kevin previously served as director of growth markets at NTA. He was the founder of World Religious Travel Association (WRTA) a move that ultimately led to creation of Faith Travel Association (FTA), a sister association of NTA.
---
Judy Di Pietro has joined the Las Vegas-based destination management company, Baskow & Associates, as director of housing. A long-time veteran of the inbound tour and travel industry in the U.S., Di Pietro had managed her own consultancy for the past four years. Previously, she held senior positions in several companies, including a nearly 14-year tenure as vice president, travel industry sales, for the Vantage Hospitality Group.
---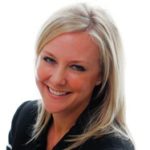 Ruth Hilton has joined Trafalgar as sales and business development director for the UK. Hilton joins from Gold Medal and Dnata UK, where she was also head of sales and business development. In her new role at Trafalgar, the company said Hilton would be responsible for growing the overall business development strategy, as well as work to develop existing trade relationships and create new partnerships to boost sales. She will lead a sales and marketing team of six, and report in to Trafalgar's Global chief executive Gavin Tollman. Hilton also held a number of senior sales roles prior to her tenure at Gold Medal, Hilton held senior sales positions several companies, including Affinion International Travel, Co-operative Travel, XLLG and My Travel – Going Places.
---
Chris Crompton, who attracted a lot of attention late in 2014 when he decided to leave "the big city" and head to tiny (est. pop. 12,000) Woodward, Oklahoma's to lead that destination's convention and visitors bureau, then returned to San Francisco earlier this year to join City Sightseeing, has moved to Gray Line of San Francisco, where he has taken on the post of general manager. Before his tenure in Oklahoma, Crompton served in several senior management jobs with Big Bus Tours.
---
Tony Seaman has quit his post as chief operating office for Attraction World to spend more time "on other interests and pursue new business opportunities." He had been with the Birmingham-based online provider of attractions tickets to national markets worldwide, including the USA, for 10 years.
---
Paula Lacey has been appointed to the new role of group commercial director for the London-based Advantage Travel Group, the UK's largest independent travel agent group. She, who will join the consortium from easyHotels on Sept. 14, and will succeed Ken McLeod, who steps down at the end of August. Lacey's resumé also includes tenures with Thomas Cook on the retail side and with Tui's specialist and activity division.
---
Robyn F. Cheshire will take over as the new director of marketing and communications at Visit Stockton (Calif.), and Stephanie German has been appointed as event services coordinator for the organization. Previously, Cheshire was the marketing and events coordinator at the University of the Pacific Conservatory of Music before taking her new job at Visit Stockton. German worked for the Tampico Terrace Care Center in Walnut Creek before coming to work for Visit Stockton.
---
IN MEMORIAM
Miriam Chonchol, who had been director of Florida and the Caribbean for the New York City-headquartered receptive tour operator, TeamAmerica, recently passed away following a brave fight with cancer. A much-loved figure in the tour and travel industry in Florida and Latin America, Miriam's career also included service with Airtours and Petrabrax.
---