Unraveling the Mystery behind the Failure of Germany's Unister Group following Founder's Death
The first indication outside of Germany that something was terribly wrong with the Leipzig-based Unister Group was the shutdown of its online travel agency Travel24 in France. The announcement by Unister, which has 40 sites covering a range of businesses including travel—its portfolio also included Ab-in-den-urlaub.de, Fluege.de, Hotelreservierung.de, Reisen.de, U-deals and Urlaubs Tours—may have closed out a short but controversial history for the company, which was founded in by 24-year-old internet entrepreneur and CEO Thomas Wagner in 2002 and seems to have ended with, some believe, the strangely coincidental death of Wagner in the July 14th crash of a small plane carrying him and three others in western Slovenia.
In between, the news coverage of the Unister collapse appears to have had as much to do with the company's edgy financial activities as it did with its dramatic growth. At the time of Wagner's death, it had 1,100 employees—down from a high of 1,670 employees in 2010. The Inbound Report has sketched together the following timeline of the demise of Wagner and Unister from various accounts.
 —In 2010 and 2011, there is "the suspicion" that the company used automated feigned contact requests and so customers may have been lured into subscriptions Partnersuche.de with fictitious profiles.
 —In 2011, Unister begins negotiations with contractors to build a new high-rise headquarters for the company in Leipzig.
—In 2012, Thomas Wagner is suspected of tax evasion as a result of the illegal insurance sales.
—In a December 21, 2012 article in the Frankfurter Allgemeine Zeitung, Wagner, in response to a question that asked about the company's reputation for not being on time, said "In the past, many projects (were) set up in parallel. Of course, there is the possibility of errors. We learn from it and improve ourselves constantly."
—In 2013, Unister is accused of fraudulent sale of 60,000 Lufthansa tickets.
—Since 2014, Unister begins seeking a buyer.
—In July 2015, the company announces a restructuring which leads to the elimination of some 200 jobs.
—As Unister's financial situation worsened this year, Wagner began to look for investors to help him save it. Then, according to a sourced account in Wikipedia, "Before his death … he went to a so-called Rip Deal with 1.2 million euros whose origin remains unexplained or is assumed to have access to employee accounts. He met in Venice with Levi Vass, an alleged diamond dealers from Israel, from which he got converted 12 million euros in a suitcase. According to media information, he noticed only on the return trip to the airport that only the top notes were genuine." Wagner wanted to stay in Venice and report the matter to law enforcement officials. Then, on that morning, July 14th, on the way to Leipzig, his plane crashed.
 —On July 18, Unister declares its insolvency. Within days, three of its websites had shut down.
 In the words of the German travel trade publication FVW, "The rapid and dramatic events at the Leipzig-based company have shocked the German tourism industry and raised questions about the future of its larger tourism portals, which sell holidays, flights and other travel products on a commission basis. … Unister's finances have frequently been the subject of speculation and the company publishes very few official figures. The holding company was apparently unprofitable, mostly due to losses at non-travel businesses, but the core travel business makes a small profit."
What is Near-Term Outlook for Inbound Travel?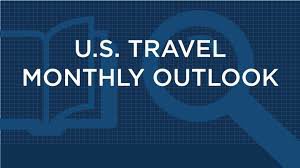 The latest U.S. Travel Association's Travel Trends Index (TTI) predicts restrained international inbound travel growth for the remainder of 2016, due in part to the fallout from Britain's decision to leave the European Union (EU). The index also reflected a small spike in international inbound travel in June. This somewhat defied expectations as the summer travel season began, outpacing domestic travel for the first time in 13 months. International inbound travel had been stagnant for months, with variables such as the strong U.S. dollar weighing on travel from previously robust markets, especially Canada.
So much for the June uptick. According to the TTI's Leading Travel Index (LTI), a variety of factors point to renewed sluggishness in international travel growth throughout the remainder of 2016—among them the global market's unfolding reaction to the June 23 Brexit vote to withdraw from the EU and the problems already presented by the continued strength of the dollar.
The June Current Travel Index (CTI) registered at 51.6, on par with the 6-month moving average of 51.6 (numbers above 50 indicate growth, and scores below 50 show contraction). The travel industry at large remains in expansion mode, as the CTI has registered above the 50 mark for 78 straight months.
In the full TTI report, the 3- and 6-month LTI readings of 50.9 and 50.7, respectively, indicate that U.S. travel overall is expected to grow at a rate of around 1.6 percent through December 2016.
A Note on Methodology: The TTI consists of the Current Travel Index (CTI), which measures the number of person-trips involving hotel stays and/or flights each month, and the Leading Travel Index (LTI), which measures the likely average pace and direction of business and leisure travel, both domestic and international inbound. It assigns a numeric score to every travel segment it examines—domestic and international, leisure and business—in current, 3-month and 6-month predictive indicators. As with many indices similarly measuring industry performance, a score above 50 indicates growth, and a score below 50 indicates contraction.
International Marketing Takeaways from Convention of a "Brand New" DMAI
The Destination Marketing Association International (DMAI) held its 2016 annual convention Aug. 1-3 in Minneapolis, and change was in the air. This year's convention theme— "It's a Brand New Day"—was meant to convey a rebranding of the vision created by a mostly new team of senior executives recruited by new CEO Don Welsh, who left his job as president and CEO of Choose Chicago to join DMAI earlier this year after Chicago Mayor Rahm Emanuel waffled on the matter of renewing Welsh's contract and the Illinois State Legislature froze $7 million in tourism funding for Choose Chicago.
Within two weeks of joining DMAI, Welsh fired 75 percent of the association's senior staff. The new team—several of whom worked for Welsh in Chicago—formulated the convention program in just three months with a blend of content that was generally acclaimed for its variety and relevance. One could sense the welcome felt toward Welsh and his team by a travel and tourism industry segment that constantly under siege from funding sources over accountability and relevance in an era where hoteliers have a variety of other channels to generate bookings and the sharing economy is forcing them to choose between consumer preference and members who see it as an existential threat. Below are some highlighted points from presentations by Carolyn Beteta, president and CEO of Visit California, and Chris Thompson, president and CEO of Brand USA that dealt with the international travel market and global travel trends.
Caroline Beteta:
—In recent years, the number of travelers from China to California grew 890 percent, buoyed by Chinese visitors from the nation's emerging middle class.
—Chinese visitors spend 40 percent of their annual budget on retail, and shopping has become a destination driver.
—In recent years, there has been 44 percent increase in air passenger seats from China to California … a total of 44,000 a week.
—China was the state's No. 34 overseas market in 2010; this year, it ranks No. 2 behind the UK.
—The U.S. share of the Chinese travelers total is just 2 percent.
—Chinese travel buyers from secondary cities used to buy USA product from Shanghai and Beijing operators, but now they are developing their own products.
—The group market seems to be finished; FITs are now brave enough to try local cuisine.
—Emerging markets for California: Brazil, which was tier 1, but is now tier 2.
-—Gulf carriers (Etihad, Emirates and Qatar Airways) have reduced what was once a 10 hour layover in Los Angeles down to one hour.
—South Korea and Mexico continue to perform well.
Chris Thompson:
—Four percent of Chinese have passports today, by 2020 it will be six percent.
—Since the validity period for U.S. visas was extended from 1 to 10 years, there has been a 50 percent increase in visa requests by Chinese.
—Chinese Incomes are growing at an annual rate of 10 percent.
—Desire to travel is among middle and upper classes is now at 56 percent.
—The USA is the largest long haul market for Chinese travelers.
—Chinese outbound is projected to grow to 250 million outbound visitors by the year 2020.
—In order to meet its goal of 100 million international inbound visitors to the USA by 2021, Brand USA needs to get carriers to expand lift capacity.
—Marketing tip: Like stock markets, travel companies need to invest in a portfolio of countries for the long term.
—The USA is able to overcome strength of the dollar because we have such a vast variety of products at different price points.
New Book Shows Chinese How to be "Popular" in the US: Cites Uncouth Behavior
Chinese tourism officials, who earlier this year announced a "Black Book" of names of those Chinese travelers who were engaged in bad behavior back home, have now issued a new publication explaining how those who travel to the USA can be nice … and popular in the United States.
Specifically, late last month the China National Tourist Office (CNTO) in New York began making available the 125-page book, "How to be a Popular Traveler in the USA," which explains some of the "do's and don'ts" while visiting America. Some examples of what not to do:
—Sneezing or picking your teeth without covering your mouth.
—Yelling at a waiter or waitress.
—Blocking other people when you are on an escalator.
—Swearing at others in public.
The book had an initial print run of 5,000. It is being distributed free through the Chinese Consulate General in New York and NYC-based travel companies that bring tourists from China.
"With the increase in cultural exchange, more conflicts between tourists and locals are observed has been noted," says the book's preface. "Travelers from each respective might have a lack of knowledge about each other's and local religion, lifestyle, customs, laws and regulations. In the United States especially, misunderstandings from Chinese travelers could come across as inappropriate or offensive."
, deputy director of CNTO in New York, said that the book with five chapters covers every aspect of a trip to the US: destinations, people, culture and religion, local customs, transportation, food, medical services, safety and security.
One chapter—"Good Manners for Chinese Visitors—highlights common improper behavior exhibited by Chinese tourists and the possible reasons for each is analyzed and explored. It "encourages Chinese visitors to raise awareness of specific Western ideologies with the intention of minimizing and ceasing improper behaviors."
For additional information on contacting the CNTO office in either New York or Los Angeles, click on http://www.cnto.org/contact-cnto
Strong Dollar Causes Steep Slide in Canadian Travel to Hawaii
Not much more than a month after U.S. National Travel and Tourism Office (NTTO) figures showed that arrivals from Canada to the USA dropped by 10 percent from 2014 to 2015, the Hawaii Tourism Authority and the state's Department of Business, Economic Development and Tourism show a statewide year-to-date (through June) drop of 11.6 percent in Canadian visitors as compared to 2015. June 2016 was even worse as Hawaii experienced a decline of nearly 30 percent.
USA Arrivals from Canada
2014-2015
| Segment | 2014 | 2015 | Change |
| --- | --- | --- | --- |
| Overall | 23,013,691 | 20,704,701 | -10% |
| Air Arrivals | 8,243,286 | 7,966,040 | -3% |
| Sources: U.S. Department of Commerce, International Trade Administration, National Travel and Tourism Office | | | |
"It's been on the slide for quite a while," Ross Birch, executive director of the Big Island Visitors Bureau, told the Hawaii Tribune-Herald." March was the hardest-hit month for Hawaii Island," he said. "And then it's just continually (down) from there."
Statewide, Canadian visitor arrivals have been declining for nine months, a trend attributed to the weak exchange rate between Canada and the United States. The exchange rate was fairly even in 2012, but began to slide in favor of the American dollar in mid-2013.
Canadian Dollar vs. U.S. Dollar
Quick Recap
| Date | Canadian Dollar = $ |
| --- | --- |
| Jan. 1, 2012 | $0.98* |
| July 1,2012 | $0.98 |
| Jan. 1, 2013 | $1.01 |
| July 1,2013 | $0.95 |
| Jan. 1, 2014 | $0.94 |
| July 1,2014 | $0.94 |
| Jan. 1, 2015 | $0.86 |
| July 1,2015 | $0.80 |
| Jan. 1, 2016 | $0.72 |
| July 1,2016 | $0.78 |
| * Rounded to nearest one cent | |
| Source: Inbound Report/xe.com | |
Kissimmee to Partner with English Premier League Team
Experience Kissimmee has signed a three-year partnership with England's West Ham United Football Club, a Premier League team with a long and storied history in England. The agreement between the team and Kissimmee includes high-profile marketing placement at the team's new stadium—Olympic Stadium at Queen Elizabeth Olympic Park in Stratford, East London—which is one of the most high-visibility sports venues in the world. Experience Kissimmee, which promotes Osceola County, Fla. and is adjacent to Orlando/Orange County, is now West Ham's official destination partner.
DT Minich, Experience Kissimmee's president and CEO, said that the timing of the agreement "couldn't be better," citing the team's move to Olympic Stadium at the beginning of the current 2016-17 season.
The partnership, the first of its kind between a U.S. destination and a Premier League team, he explained, will give Kissimmee a large global audience because of the international draw of the team and its players.
In the U.S., Experience Kissimmee is already the official tourism partner for the Orlando City Soccer Club, which competes in the Eastern Conference of Major League Soccer (MLS).
"This agreement will put the Experience Kissimmee brand in front of sold-out crowds in the heart of one of our most important travel markets," said Minich, who pointed out that the Experience Kissimmee logo will be on buses used by visiting teams and will be displayed on large LED screens outside the stadium.
"Following this summer's successful U.S. tour, we are delighted to have forged another significant relationship in the States," said Karren Brady, West Ham United's vice chairman. "Particularly one that will benefit our supporters."
Kissimmee's plans include also call for bringing West Ham players and their families over to Kissimmee to have their holiday experience featured in popular U.K.-based publications.
The Return of the Salon Begins with Orlando
The NAJ Group, publisher of the Inbound Report and host of TourOpertorLand.com, has announced that it is hosting salon discussions as a part of its annual fall "Listening Tour" visits to receptive tour operators and select travel industry suppliers. In key U.S. cities. Salons will be scheduled as follows:
September 13: Orlando
September 15: New York City
September 20: Washington D.C.
Los Angeles, Calif. (TBD).
While Jake Steinman, founder and CEO of the NAJ Group, who regularly schedules visits to major travel and tourism figures each fall, said that the addition of the salon to the Listening Tour will provide for a different dynamic in which a mix of 12-15 invitees including prominent receptive tour operators, hotel revenue managers, attractions and other industry suppliers will address some of the challenges facing travel and tourism.
The gatherings are modeled after salons of that were popular France and Italy in the 18th century in which literary and art luminaries would gather to discuss contemporary matters in a lively discourse.
"There is no shortage of issues that we can focus on," Steinman added, "including the impact on the inbound tourism industry of the weak Euro and British pound; the long term implications of Brexit; the call for stricter provisions to the Visa Waiver Program; the need to explain Donald Trump to every single international buyer, as well as the direct and residual impact of global terrorism."
"While we will target some specific issues," explained Steinman, "the format, along with the nature of group discussion, may well direct the dialogue in a direction of its own." In keeping with the spirit of the event, the Inbound Report will publish a recap of the discussion.
Each salon is scheduled to last two hours. Additional details on the salons will appear in the next issue of the Inbound Report. For more information, contact: [email protected].
Two Key Source Markets Increasing Lift to USA
Inbound traffic from China and Germany—the Number 3 and 4 overseas source markets, respectively, for international inbound tourism—to the United States should receive a boost in the near future as one carrier has announced the launch of the first direct flights from China to Las Vegas; and a low-cost German carrier has said it is expanding U.S. service by 40 percent.
On Aug. 4, Hainan Airlines filed an application with the U.S. Department of Transportation to launch a new route connecting Las Vegas to Beijing, the first-ever nonstop flight between Las Vegas and Mainland China. The service will begin December 2, 2016 and will initially operate Mondays, Wednesdays and Fridays.
The new route is part of Hainan's large-scale expansion in North America. On the West Coast, Hainan already operates nonstop service between Silicon Valley (SJC) and Beijing, Los Angeles (LAX) and Changsha, and from Seattle-Tacoma International Airport to Beijing and Shanghai. The new service will connect Chinese travelers with a destination that is already one of the top five USA destinations for Chinese visitors—even without direct service between Las Vegas and China.
Said Rossi Ralenkotter, president and CEO of the Las Vegas CVA, "China is an area where we have seen steady growth in visitation and we will continue to focus on experiences and amenities that cater to our Chinese guests. With these first-ever flights from China to Las Vegas, we are anticipating more than $33.5 million in annual economic impact."
From Germany, airberlin, which launched in the late 1970s as a charter carrier operating from West Berlin, then grew with the 1991 reunification of the country, and took off internationally beginning in 2007 through acquisition of another carrier, announced that U.S. flights from its Berlin and Dusseldorf hubs will grow by 50 percent in summer 2017 with up to 78 weekly nonstop flights.
The carrier currently operates up to 55 flights a week to the US from Berlin and Dusseldorf. It is launching new West Coast services from Berlin to San Francisco and Los Angeles and a new route to Orlando from Dusseldorf, beginning in early May 2017.
Dusseldorf flights to both Boston and San Francisco will be upgraded to daily service while the Berlin-New York JFK will be increased by three flights a week. Airberlin also flies to Chicago O'Hare, Miami and Fort Myers.
Understanding the Five Chinese Traveler Personas
U.S. destinations and travel suppliers who promote their products to China now have another filter to help them target their efforts more efficiently—the five Chinese traveler personas. The latter are discussed in some detail in the recently released Chinese International Travel Monitor (CITM). Sponsored by Hotels.com, this year's CITM 2016 is an analysis of data revealing that Chinese travelers can be divided into five distinct personas depending on their background, travel attitudes, preferences and behaviors. This is the first time this analysis has been included in CITM, which is generally regarded in the U.S. inbound tour and travel industry as the most authoritative, non-proprietary source of information on the Chinese travel market.
A quick preface for those wondering how the five categories configure with other key numbers: Even if the percentage of China's population that is middle class and "travel capable" is small, about 8 percent—it still means, in raw numbers, that China's middle class is now the biggest in the world, and growing much faster than that of the USA, according to research by Credit Suisse. There are 109 million Chinese with wealth of between $50,000 and $500,000. Since 2000, twice as many Chinese as Americans have joined the middle class. (Credit Suisse measured wealth rather than income to avoid temporary changes caused by unemployment, for example.) These aforementioned figures suggest that there a millions of travelers personas to be cultivated, marketed to, and sold to. More detailed profiles of the five personas follow.
Detailed explorers: A quarter of travelers fall into this category, making it one of the two largest groups. People in this category respond positively to statements like "One should never be content but constantly explore new ideas" (innovation); "It's important to push the limits and reach new heights" (ambition) and "I understand the power and potential of free thinking" (independence).
Detailed explorers see travel as a necessary element of life, a journey of learning and exploring and an exhilarating experience.
Their preference is for free and easy travel and semi packaged tours. Shopping and sightseeing are their favorite activities. Their source of travel information tends to be online travel and review sites, and travel magazines. They particularly value safety, easy access to transport and hotel services.
Cautious connectors: This group makes up 25 percent of travelers, the largest group along with detailed explorers. They respond positively to statements like "I am safe and play within the rules" (integrity); "I am making more effort to reduce my impact on society and the environment" (responsibility); and "balance of different aspects of life is the true sign of my success" (wholesome lifestyle). They were born mainly in the 60s and 70s. Their proportion of annual travel spending to income is one of the highest, at 31 percent.
For cautious connectors, travel is more than anything about joyful moments with friends and golden moments with family. Theme tours and eco-tours particularly appeal to this group. Dining and shopping are their most popular activities. They tend to get their travel information from a combination of online review sites, social media, travel magazines and newspapers.
When it comes to selecting accommodation, these travelers particularly consider easy access to transport, reviews by previous travelers, free Wi-Fi, free breakfast, and eco-friendly.
Experience Seekers: At 17 percent, this is the second smallest group. They tend to be young millennials. Their daily holiday spending is the second highest at $459. People in this group respond positively to statements like "I think I am right, I don't worry about what other people think" (individuality); "I am willing to take risks because I believe in myself" (ambition); and "I have my own way of seeing the world – and feel the need to go  my own way" (independence).
Traveling for them is exhilarating and an escape from reality. They prefer free and easy travel, private luxury tours and theme tours. Their main activities are local tours, backpacking and attending events like theaters and concerts. Experience seekers get their travel information primarily from travel guides and magazines and promotions/deals. When booking accommodation, they look particularly at room size, design and newness.
Indulgers: Indulgers form only 12 percent of all travelers and therefore the smallest segment.
They respond positively to statements like "I value being recognized as someone accomplished with leadership power and influence" (power and influence); "Being able to fully indulge myself is a sign of my success and superiority over others" (indulgence); and "Success comes to those who show dedication  and hard work" (perseverance).
They tend to be millennials and their biggest interest in travel is stepping out of their comfort zone. They go for theme tours and private luxury tours. Their main activities are local tours and taking part in sports.  Friends and colleagues, travel guides and family are their main sources of travel information.
When selecting accommodation abroad, they particularly consider comfort/star rating/facilities, hotel services and room size. Their average daily spend of $474 is the highest of all the traveler types, reflecting the fact that as a group they are affluent.
Mostly born in the 80s, they travel to indulge themselves and to demonstrate their power. They stay at higher-star hotels and go on adventurous local tours.
Basic Pleasure Seekers: This group makes up 21 percent of travelers. Unlike the other types, which consist pretty much equally of men and women, 57 percent of this group is female. They tend to be young millennials, born in the 90s. They respond positively to statements like "Slowing down my life pace makes me the happiest" (simplicity); "For me how things look is just as important as what they can do" (aesthetics); and "Comfort is knowing one has made the right decision" (contentment).
The proportion of their expenditure on travel to income is the highest of all the personas at a massive 37 percent. Travel to basic pleasure seekers is an escape from reality and their comfort zone, and to seek golden family moments. Their main preferences are for group and semi-packaged tours and their favorite activities are attending events and taking part in sports. They tend to get their travel information from friends, colleagues and family. The principal factors they consider when selecting accommodation are reputation/brand, reviews by previous travelers, friends, family and colleagues and review sites.
Notes: Ipsos determined the personas by using factor analysis to detect patterns in the responses of the travelers to a number of questions about their values. The result: vivid portraits of five different types of Chinese traveler. By taking into account these very different types of Chinese traveler, and particularly which segment is growing fastest, the industry will be well-placed to plan for the future.
The situation is dynamic. For instance, the largest segments are currently Detailed Explorers and Cautious Connectors, but the segment with the highest predicted growth, and therefore the one to watch, is Experience Seekers. This is a high-yield group, with high spending.
HODGE PODGE—Shifts, Shakeups and Occasional Shaftings in the Tour and Travel Industry
Heads Roll at Kuoni Switzerland: Sixty-nine employees have lost their jobs as DER Touristik, the tour operator division of the REWE Group, has effected some major changes at its Kuoni Switzerland brand, which it acquired last year as part of the tour operator businesses that Kuoni offered for sale as the latter was on its way to divesting itself of all of its holdings.
---
DER Touristik has brought in Dieter Zümpel, a veteran in the German tour and travel industry, to be Kuoni Switzerland's has as the new CEO. Zümpel will formally take over on Nov. 1st, replacing Marcel Bürgin, who is leaving the company. Zümpel comes to his new position from Alltours, where he has served for more than four years as marketing and sales manager. Previously, he held several senior-level positions with Tui.
---
Paul Verhagen was recently named vice president of international sales for Aeromexico. He joined the carrier from airberlin, where he was vice president and general manager, Spain & Portugal and Western Europe. Prior to that, Verhagen spent nearly a decade with KLM, where he was once director of direct sales, Americas.
---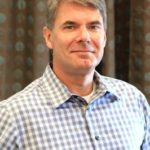 Michael J. Harrison, a former executive at Timberland and Proctor & Gamble, has been named president and CEO of Grand Circle Corporation, which serves a 50-and-over clientele through its Grand Circle Travel, Overseas Adventure Travel and Grand Circle Cruise Line brands. Harrison is a consumer marketing executive with more than 30 years of experience.  Most recently, he was at Timberland, where he held various positions, including Co-President and Chief Brand Officer, for close to a decade.  Earlier, he worked in several executive capacities at Proctor & Gamble in the U.S., Australia, Japan, and England.
---
Leona Reed was recently promoted to the post of associate vice president, global marketing for Visit California, from her job as senior director of international marketing. Reed has been with the agency since 2000, when it was known by its previous name, the California Travel & Tourism Commission.
---
Andrew Brescini was recently named senior manager, product planning & operations, for the Onward Group, a new receptive tour operator based in Anaheim, Calif. Before joining the company, Brescini worked at Destination America (The Travel Corporation) for more than eight years in several different positions, lastly as business development manager.
---
Kevin J. Wright is the new director of group & specialty markets at the Colorado Tourism Office (CTO), which is within the Colorado Office of Economic Development & International Trade. A veteran of more than 20 years in the tour and travel industry, Wright Kevin previously served as director of growth markets at NTA. He was the founder of World Religious Travel Association (WRTA) a move that ultimately led to creation of Faith Travel Association (FTA), a sister association of NTA.
---
Judy Di Pietro has joined the Las Vegas-based destination management company, Baskow & Associates, as director of housing. A long-time veteran of the inbound tour and travel industry in the U.S., Di Pietro had managed her own consultancy for the past four years. Previously, she held senior positions in several companies, including a nearly 14-year tenure as vice president, travel industry sales, for the Vantage Hospitality Group.
---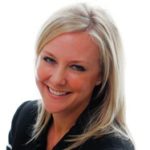 Ruth Hilton has joined Trafalgar as sales and business development director for the UK. Hilton joins from Gold Medal and Dnata UK, where she was also head of sales and business development. In her new role at Trafalgar, the company said Hilton would be responsible for growing the overall business development strategy, as well as work to develop existing trade relationships and create new partnerships to boost sales. She will lead a sales and marketing team of six, and report in to Trafalgar's Global chief executive Gavin Tollman. Hilton also held a number of senior sales roles prior to her tenure at Gold Medal, Hilton held senior sales positions several companies, including Affinion International Travel, Co-operative Travel, XLLG and My Travel – Going Places.
---
Chris Crompton, who attracted a lot of attention late in 2014 when he decided to leave "the big city" and head to tiny (est. pop. 12,000) Woodward, Oklahoma's to lead that destination's convention and visitors bureau, then returned to San Francisco earlier this year to join City Sightseeing, has moved to Gray Line of San Francisco, where he has taken on the post of general manager. Before his tenure in Oklahoma, Crompton served in several senior management jobs with Big Bus Tours.
---
Tony Seaman has quit his post as chief operating office for Attraction World to spend more time "on other interests and pursue new business opportunities." He had been with the Birmingham-based online provider of attractions tickets to national markets worldwide, including the USA, for 10 years.
---
Paula Lacey has been appointed to the new role of group commercial director for the London-based Advantage Travel Group, the UK's largest independent travel agent group. She, who will join the consortium from easyHotels on Sept. 14, and will succeed Ken McLeod, who steps down at the end of August. Lacey's resumé also includes tenures with Thomas Cook on the retail side and with Tui's specialist and activity division.
---
Robyn F. Cheshire will take over as the new director of marketing and communications at Visit Stockton (Calif.), and Stephanie German has been appointed as event services coordinator for the organization. Previously, Cheshire was the marketing and events coordinator at the University of the Pacific Conservatory of Music before taking her new job at Visit Stockton. German worked for the Tampico Terrace Care Center in Walnut Creek before coming to work for Visit Stockton.
---
IN MEMORIAM
Miriam Chonchol, who had been director of Florida and the Caribbean for the New York City-headquartered receptive tour operator, TeamAmerica, recently passed away following a brave fight with cancer. A much-loved figure in the tour and travel industry in Florida and Latin America, Miriam's career also included service with Airtours and Petrabrax.
---