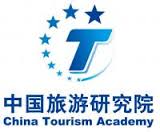 According to the just released annual Report of Outbound Tourism Development by the China Tourism Academy, a think tank that operates under the auspices of the China National Tourism Administration, the USA last year received almost six percent of China's short-haul and long-haul international travelers, or 2.2 percent of all travel outside mainland China. When put into perspective it seems clear that the United States is the favorite long-haul destination of travelers from China, who now comprise the world's largest international travel source market. While there are other international markets that rank above the USA in their numbers of Chinese visitors, they are regional destinations—not that far from China's mainland. Some highlights from the Tourism Academy report:
Top International Tourism Destinations of
Chinese Travelers outside Greater China
Thailand
South Korea
Japan
Vietnam
USA
Singapore
Russia
Australia
Indonesia
Malaysia
Other Survey/Report Highlights:
—When asked to rank their largest expenditures on overseas trips, 85.9 percent of tourists answered shopping.
—More than 60 percent of tourists said their budget for one trip was more than 10,000 yuan ($1,500), the outbound tourist report said.
—More than 30 percent said they would spend 5,000 to 10,000 yuan ($750-$1,500) for one trip. Only 8 percent said their budget was below 5,000 yuan ($750).
—About 61 percent chose fees paid to travel agencies and local organizers.
—More than 58 percent chose dining.
—Beijing province, Shanghai province, Guangdong province, Jiangsu province and Zhejiang province were the top five source markets for China's booming outbound tourism industry.
—In 2015, Beijing sent out 5.3 million citizens to travel overseas, a year-on-year increase of 29.7 percent.
—Average overseas spending was 5,000 to 15,000 yuan ($750-$2,250).