First Post-Brexit Figures Show Impact on UK Travel to North America

According to the preliminary data just released by the UK Office for National Statistics (ONS), the impact of the June 23, 2016 vote in which Britons voted to leave the European Union has hardly had a major, measurable impact. The ONS numbers, as we've prepared in tabular form below, show that UK travel to the UK fell by just 5 percent for the month of July—the latest month for which data are available and the month in which the immediate impact was thought to be the greatest—vs. July 2015. And, in spite of the fall-off, departures for North America year-to-date are running more than 7 percent ahead of arrivals for the same period last year.
At NAJ-sponsored discussion salons three weeks ago that were attended by two dozen U.S. tour and travel industry professionals from receptive tour operator companies and suppliers, the near unanimous opinion was that Brexit was having little impact on business booked for the remainder of 2016.
In fact, UK long-haul travel is on pace to reach its highest annual number of outbound travelers for the past 30 years. Click on this link:
https://www.ons.gov.uk/peoplepopulationandcommunity/leisureandtourism/timeseries/gmax/ott
As well, preliminary data previously released by the U.S. Department of Commerce's National Travel and Tourism Office indicates that UK arrivals in the USA are on pace to exceed five million this year—the first time it has ever done so.
Houston Scores Big—Really Big—as World Famous Designer Launches Houston-Inspired Line …
How Did They Manage That? In the brutally combative world of fashion that turns its attention to Fashion Week in New York City—as it did just a few weeks ago—Houston stood out in a way that a destination never does because the globally famous designer, Vivienne Tam, wove the theme of Houston and its space-connected activities and attractions through much of her new collection for 2017. In fact, NASA astronaut Tracy Dyson started the Tam show from the International Space Station's Mission Control, which is part of the Lyndon B. Johnson Space Center in Houston. And now, the Houston-inspired collection will be sold in Tam's 167 stores around the world.
Whether it was chance, kismet or positive karma, it has happened and the destination is enjoying the attention that Tam has generated for it.
But we can dismiss chance. The Houston score has its beginning more than a half-dozen years ago when Tam got the notion for a device for a woman to tote a digital notebook around. The model she liked was an HP product, created by HP/Compaq, which is based in Houston. (A brief note here: Tam is a bit of a techie herself; she attended Hong Kong Polytechnic University. And she is never without her digital equipment.). The collaboration, which involved visits to Houston, was a "digital clutch," introduced during Fashion Week 2009 in New York City.
It was during one of Tam's visits to Houston that, by chance, Tam was introduced to Mike Waterman, the president of Visit Houston. The long story, short version, is that Tam the techie, who already had an inkling of an inspiration for some kind of space-themed line received all the help necessary from Waterman and his staff, who connected her with the appropriate contacts and Space Center officials. The Space Center, by the way, attracts nearly a million visitors annually.
The Tam connection is certain to benefit Houston in myriad ways, in particular her connection to the international travel source market that is China, where she is well-known. The Houston celebrity connection to China, however, pre-dates Vivienne Tam. Retired basketball superstar Yao Ming, who played for the NBA's Houston Rockets from 2002-2011 and helped popularize the NBA in China, is from Shanghai, China's largest urban source market for U.S. inbound travel from the country. And Visit Houston stays very active in the market. Tam now lives in New York, but regards Houston as her next favorite U.S. city.
Finally—and there is much, much more—Tam, Women's Wear Daily reports, Tam is expected to take her show to Houston before February's 2017 Super Bowl at NRG Stadium and then to Mexico and Asia. At the February event, Visit Houston will sponsor her after party. Tam also plans to return to her new second favorite city to give at talk at NASA's Wearables Lab.
For those interested in the Houston, space-themed works—the collection also features work inspired by the Houston rodeo and has other "Houston-centric" touches— in Tam's collection for 2017, click on this link:
http://wwd.com/fashion-news/fashion-scoops/vivienne-tam-houston-nasa-for-spring-10533778/.
The NAJ Listening Tour, Continued …
In our last issue, we covered the two Salon discussions sponsored by the NAJ Group, which also publishes the Inbound Report. The two Salons were part of the annual fall Listening Tour undertaken by Jake Steinman, NAJ's president and CEO, in which he calls on and meets with key receptive tour operators and tour and travel industry leaders in New York City, Orlando, Washington, D.C. and Los Angeles in order to get first-person accounts on conditions within the industry as well as their outlook on key international source markets for U.S. inbound tourism. Following is a sampler—a brief visual log—of some of the visits he made during Part Two of his Listening Tour. We'll cover Part Three, which will focus on a visit to Los Angeles, in a later issue.
—Steinman and Roger Dow, president and CEO of the U.S. Travel Association, as they bump fists prior to a free-wheeling conversation that covered many subjects, including Dow's explanation of the need for legislation to improve the nation's airport infrastructure so that it accommodate and facilitate U.S. and international visitor traffic, whose numbers have increased greatly in the past two decades and will continue to increase in the foreseeable future.
—With Nan Marchand Beauvois, US Travel's vice president, national councils and general manager, ESTO. The NAJ Group attended this year's ESTO (Educational Seminar for Tourism Organizations), held Aug 27-30 in Boca Raton, Florida. Steinman and Marchand, an executive in the tour and travel industry for three decades, discussed the growth of industry participation in ESTO, which has expanded the scope and range of its mission since Marchand joined US Travel in February 2011. She also indicated that another council, the U.S. Travel Experience Network—it represents more than 800 U.S. Travel members in organizations such as national parks, iconic landmarks, shopping centers, entertainment venues, attractions and sightseeing tours—is working on models that would help its members better measure ROI.
—A key part of the corps of veterans associated with the leadership of the U.S. Department of Commerce's National Travel and Tourism Office (NTTO), as well as its predecessor organizations (the U.S. Department of Commerce's Office of Travel and Tourism Industries and the U.S. Travel and Tourism Administration), Julie Heizer, NTTO's deputy director, industry relations, gestures expansively during a lengthy conversation with Steinman. Among the points she touched upon was the agency's desire to increase the size of the sample it uses in reporting on the Survey of International Air Travelers to the United States so that NTTO can provide reliable projections of the impact of international visitors to more, as well as smaller, U.S. destinations.
—Near Orlando, Florida, here's a peek at Uri Argov, founder and CEO of Tourico Holidays, leading a class of 50 students in Tourico's Travel Academy. Steinman watched as a role playing session put students through a challenging exercise that required 13 attempts and one hour to respond to a problem correctly. Established at the beginning of 2013, the Academy has produced several hundred graduates—almost all of whom have gone on to careers within Tourico.
—There was also a stop at the offices of the American Bus Association (ABA) during which Steinman had a wide-ranging discussion with Peter Pantuso, ABA's longtime president and CEO. The acknowledged "dean" of travel and tourism associations in Washington, D.C., Pantuso recently observed his 20th anniversary at the helm of ABA. He indicated that ABA members who focus on charter business are experiencing a good year, while reports from the association's tour operator members are mixed. (Absent a camera person at this stop, we have this file photo of Pantuso, taken when he attended last June's IPW in New Orleans.)
Sluggish German Market Flounders
In a report that comes as no surprise to those who read last week's issue of the Inbound Report, the latest financials from Germany's top two tour operators, Tui and Thomas Cook—together, they account for about 30 percent of all travel business in the country—suggest an anemic, sputtering patient who doesn't seem to get well no matter what medicine s/he takes. This echoes what we heard from two separate discussion Salons sponsored by the NAJ Group (it publishes the Inbound Report) in which nearly all of the two dozen receptive tour operators and travel suppliers who participated indicated that the inbound German market has been weak and is likely remain so during the 2017 travel season.
Although the latest update in the German trade publication FVW noted some hopeful signs in the performance of the market, the overall take is one whose most positive description seems to be, "It could have been worse." And the latter takes into account that a most popular outbound market for Germany's operators and travel agents, Turkey, produced next to nothing in business for part of the year following a January 12, 2016 terrorist attack in Istanbul by an ISIS suicide bomber that killed 13 people—12 of them Germans.
Here is a sampler from the FVW update:
—With 97 percent of its summer 2016 program sold, Tui's revenue and bookings are up by 1 percent, including a 7 percent rise for all destinations with the exception of Turkey.
—Among Tui source markets, Germany has a 1 percent drop in revenues with a 2 percent decline in bookings but a 1 percent rise in average prices.
—For winter 2016/17, Tui Germany has an overall 4 percent drop in bookings but a 2 percent revenue increase due to higher prices
—For Thomas Cook Germany, overall bookings for summer 2016 were down by 4 percent, although the figure is an 8 percent increase when Turkey is excluded
—Condor had a 3 percent drop in summer bookings, a 2 percent average price drop and lower yields due to overcapacity and pricing pressure.
Orlando RTO Summit to Show how Destinations can use Digital Tools to Power International Marketing …
Those attending NAJ's RTO Summit next month (Nov. 15-16) in Orlando, will experience an "International Digital Day"–the first day of the two-day event–aimed at providing traditional tourism sales staff with sufficient fundamentals so that they will be able to offer input on international direct-to-consumer market initiatives through Brand USA or their international reps.
Delegates will hear from Steve Paganelli, TripAdvisor's head of destination marketing, on how to use the site's data-driven options to help DMOs isolate target source countries for tactical advertising programs. The Summit, which attracts Orlando-based and Florida-based receptive tour operators that specialize in Latin American source markets, also features Mya Surrency—she is a former vice president of tourism marketing and development for Visit Jacksonville—who will discuss "the art of social selling to people who don't want to hear from you until they need you."
Both Paganelli and Surrency are well known, in-demand presenters "who have received high ratings for their presentations at previous editions in NAJ's RTO Summit series," explains NAJ founder and CEO Jake Steinman. The program for the first day of the two-day Summit—the second day comprises one-on-one business appointments with receptive operators—includes other elements aimed at bolstering the digital skills of tour and travel sales and marketing professionals.
Agenda for Tuesday, Nov. 15, 2016:  RTO Summit Orlando "International Digital Day"*
Online media marketing ideas for International Tour and Travel Professionals.
In Partnership with Destination Academy by TripAdvisor (DATA)
9:00-9:30 am: How We Use Online Tools to Generate Demand to Tour Operators?  While relationships with buyers continue to be important, there are new online tools and tactics that can be "bolted on" to help drive demand to tour operators' websites in a measureable way. Presenter: Florian Herrmann, CEO, HMS-Global 
9:30-10:00 am:  Q: Where's the Best Place to Hide a Dead Body? A: The Second page of Google?  How to Use Google Predictive Analytics to Forecast International Intent to Travel to Specific Destinations from a Variety of Source Countries.   Presenter: Laszlo Horvath, CEO, Active Media.  Horvath is a worldwide authority on international Search Marketing techniques and will demonstrate the process in real time.
10:00-10:25 am: Key Travel Trends from UK, Germany and France: Our partners at TripAdvisor will be releasing the most recent version of their European Travel Monitor research including how inbound hotel bookings have been affected by Brexit and the Euro.   Presenter: Steven Paganelli, Head of Destination Marketing and Latin America, TripAdvisor
10:25-10:45 am: Should you use YouTube and Facebook Videos to Market to International Audiences. The Role of YouTube and Facebook has grown l to two major media channels that are ideal for converting sales. With a sharp rise in search for travel content, management of a channels and quality video content allow you to create, own and control video that can easily be presented in multiple languages.
Presenter:  Robyn Levin, CEO, R Levin Marketing
10:45-11:00 am: Tricks of the Trade Part 1:  Tricks and Tips to help traditional tourism sales professionals use the latest digital tools to access new media in key overseas markets. How tour and travel sales professionals can work the PR media, bloggers and influencers international trade shows.
11:00-11:10 am: Tricks of the Trade Part 2: What Do You Do When You're Approached to Buy Advertising at Trade Shows. Presenter: Susan Wilson, President, Susan Wilson Marketing, who has over a decade of experience conducting international outreach for tourism DMO's and attractions and who's current and former clients include Grand Canyon National Park Lodges, CityPass, Westfield Shopping Centers, TravMedia, Tuolumne County/Yosemite.
11:10-11:30 am:  Coffee Break sponsored by TourOperatorLand.com
11:30-11:50 am: How to Increase your Website and Social Media Traffic from key International Markets by understanding the media landscape.  Presenter: Frank Vertolli, Co-founder of Net Conversion which he founded in 2007 with long-time colleague Ryan Fitzgerald.  Under their travel industry leadership and experience, Net Conversion provides results-oriented paid digital marketing and comprehensive analytics services to a focused list of long-term, primarily Travel & Hospitality clients including Universal Studios. Blue Man Group, The Orlando Magic and Nassau Paradise Island.
11:50-12:10 pm:  The Power of TripAdvisor for International Online Marketing. More than a review site, TripAdvisor has data-driven options that can help international inbound travel marketers isolate targeted source countries for tactical advertising programs that are surprisingly affordable.  Presenter:  Steven Paganelli, Head of Destination Marketing and Latin America, TripAdvisor
12:10-1:50 pm: Enjoy Lunch on Own
1:50-2:10 pm: I Chat, You Chat We all Chat for We Chat. How tourism professionals can use the power of We Chat, a Chinese App with 810 million users that is a cross between What's App,  Twitter and Tinder.  Presenter: David Becker, CEO, Attract China.
2:10-3:10 pm: How will Brexit, the Strong US Dollar, Brazil's bumpy economy and Terrorism affect international arrivals in 2017-18.    A panel of receptive operators discuss the exchange rate's impact for 2H 2016 and their insights beyond. Moderator:Florian Herrmann, NAJ Group; Invited tour operators: Uri Argov, CEO, Tourico Holidays (i); Jay Santos, Managing Director USA,TrendTravel USA; Pabs Raghava, CEO, Tours Limited (i); Gisa Kuserow Hansen, GM Florida, AlliedTPro (i)
3:15-3:30 pm:  Coffee Break sponsored by TourOperatorLand.com
3:30-4:30 pm:  Collaborative Product Development Ideation Roundtables. Attendees will be divided into roundtables, each of which will feature product development discussions among participants and the receptive assigned to that table. Receptives will then be asked to rotate to a different roundtable after 30 minutes. A facilitator from NAJ will be designated for each roundtable.
4:30-5:30 pm: 3-Minute MICE Presentations by Suppliers.  (for suppliers who signed up for this)
* Last update Oct. 4, 2016
For a list of the tour operators who will be taking part in the Summit, visit:
http://www.rtosummit.com/rto-summit-mice/rto-summit-mice-tour-operator-attendees/.
And Then There Were Three—Who Ranks among the Top Three Bedbanks
It hasn't taken long for EQT, the Swedish private equity firm, which earlier this year purchased a collection of travel business units operating under the Kuoni brand, to grow its investment, as Kuoni (GTA) has announced that it, in turn, has purchased MTS Globe, another bedbank-accommodations provider that operates in 15 countries in and around the Mediterranean Sea, the Black Sea, Mexico´s Caribbean Coast, the Persian Gulf and the Atlantic Ocean. The 10,000 hotel partners it says it has acquired will leapfrog GTA over Tourico Holidays as the number two bedbank operator in the world, just behind Hotelbeds.com—this according to information that the companies have posted.
The largest of the top three bedbanks, Hotelbeds, was recently sold by the Tui Group for €1.19 billion ($2.12 billion) to the London-based private equity firm Cinven Capital Management and the Canada Pension Plan Investment Board. 
 MTS Globe's existing management team and network will continue to operate under the MTS Globe brand. In a statement, the company said: "MTS Globe's large portfolio in the Mediterranean beach destinations ideally complements GTA's global accommodation and destination services offering."
 Once referred to primarily by its proper name, Gulliver Travels Associates, GTA was founded in 1975. It went through a dizzying series of ownership changes in the past dozen years—from Cendant to Travelport to Kuoni, before the latter's tour operator functions were picked up earlier this year by EQT.
The latest move leaves the inventory of the top three bedbanks thus:
Asian, Chinese Investors behind New Vegas Hotels
They Hope to Emphasize "A Very Chinese Experience." It should come as no surprise to those in the tour and travel industry that investors from China are eager to reap the benefit of owning hotels that will target Chinese travelers by emphasizing service, amenities and gambling opportunities that appeal to the market—in particular, hotels in Las Vegas, which has become one of the top five favorite destinations for Chinese visitors to the USA. There are two such hotels highlighted in a recent China Daily feature.
1.The long-awaited $4 billion, 3,100-room Resorts World, which will rise on the northern end of the Las Vegas Strip sometime in 2019. On its 88-acre site, there are plans for a convention center, a panda habitat and a 4,000-seat theater. The latter plans are on hold during the project's initial construction phase. Resorts World marks the latest entry in the U.S. market for the Kuala Lumpur, Malaysia-based Genting Group, which owns resort and casino properties around the world.
The smaller (206 rooms) Lucky Dragon Hotel & Casino,  pictured above, which promotes itself as "Las Vegas' first casino resort designed from the ground up to create an authentic Asian cultural and gaming experience." It is scheduled to open in December just off the Strip on Sahara Avenue.
Lucky Dragon executives said its new casino will also focus on a niche domestic market–Chinese-Americans and Chinese people who live in "ethnic enclaves" in the U.S. This includes residents of California, the Pacific Northwest, the U.S. East Coast and Las Vegas itself. The casino game mix will be heavily focused on popular games including Baccarat, Pai Gow, Fan Tan, and Sic Bo, and will boast several Feng Shui-designed private gaming parlors.
 One indirect consequence of the Lucky Dragon project will be some long-term visitors from China. The developer is a privately held entity called the Las Vegas Economic Impact Regional Center. The casino is financed with funds from Chinese investors through the EB-5 visa program, which grants long-term residential green cards to foreign investors who put up a minimum of $500,000 in jobs-creating projects.
HODGE PODGE: Shifts, shakeups and Occasional Shaftings in the Tour and Travel Industry
Kirsten Hughes has been promoted to managing director for Travel Counsellors—alongside her previous commercial director role at the UK company. Previous managing director Steve Byrne has taken on his official title of chief executive. Hughes has been with the business for 22 years, having started out working at David Speakman Travel. She has been commercial director for Travel Counsellors for 12 years.
---
---
Jennifer Sutcliffe has left her job as travel industry marketing manager for the Arizona Office of Tourism after nearly 16 years with the agency. In an e-mail to friends and colleagues, she said that she wanted to take a short time off to do a few things that she had personally wanted to do for some time. While doing so, she can be reached at [email protected].
---
---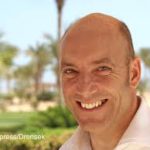 In Germany, Thomas Cook has appointed Ingo Burmester as its chief of hotels and resorts. Burmester joins the company from Tui Germany where he has worked for 16 years in a number of senior roles.
---
---
Emily Lessard, former senior vice president of creative/creative director of NYC & Company has announced the launch of Bellweather, an agency "dedicated to building destination brands and campaigns that resonate with audiences worldwide." Lessard, will serve as chief creative officer and is joined by partners Jessie Moore as chief operating officer and Louis Lee as creative director. The new company has offices in New York and San Diego.
---
---
Chris Logan has been named managing director of ski, lakes and mountains for Tui UK & Ireland. He replaces Tamsin Todd, managing director of its Crystal Ski and Thomson lakes and mountains divisions, who left the company at the end of September. Logan joined Tui UK & Ireland 2009, becoming general manager for groups and weddings in 2010 and head of property and portfolio change in 2012. Since February 2015 he has led the Ireland team
---
---
Chris Rust recently became the new groups and incentive director for Travalco, which is based in the Miami area. He was previously with American Ring in Southern California.
---
---
Martin Pundt, who was Germany manager for Holiday Extras for 13 years until the end of 2015, will launch Invatarru, a new specialist tour operator for Alaska and Northwest in January 2017. Pundt has worked extensively for much of the past two decades in Alaska and Northwest Canada. Also, Pundt and his sister, Stefanie Fitz, plan to expand a family-owned luxury golf holidays firm, Golf-Xtra.