Kirsten Hughes has been promoted to managing director for Travel Counsellors—alongside her previous commercial director role at the UK company. Previous managing director Steve Byrne has taken on his official title of chief executive. Hughes has been with the business for 22 years, having started out working at David Speakman Travel. She has been commercial director for Travel Counsellors for 12 years.
---
---
Jennifer Sutcliffe has left her job as travel industry marketing manager for the Arizona Office of Tourism after nearly 16 years with the agency. In an e-mail to friends and colleagues, she said that she wanted to take a short time off to do a few things that she had personally wanted to do for some time. While doing so, she can be reached at [email protected].
---
---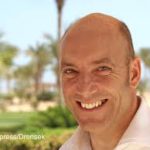 In Germany, Thomas Cook has appointed Ingo Burmester as its chief of hotels and resorts. Burmester joins the company from Tui Germany where he has worked for 16 years in a number of senior roles.
---
---
Emily Lessard, former senior vice president of creative/creative director of NYC & Company has announced the launch of Bellweather, an agency "dedicated to building destination brands and campaigns that resonate with audiences worldwide." Lessard, will serve as chief creative officer and is joined by partners Jessie Moore as chief operating officer and Louis Lee as creative director. The new company has offices in New York and San Diego.
---
---
Chris Logan has been named managing director of ski, lakes and mountains for Tui UK & Ireland. He replaces Tamsin Todd, managing director of its Crystal Ski and Thomson lakes and mountains divisions, who left the company at the end of September. Logan joined Tui UK & Ireland 2009, becoming general manager for groups and weddings in 2010 and head of property and portfolio change in 2012. Since February 2015 he has led the Ireland team
---
---
Chris Rust recently became the new groups and incentive director for Travalco, which is based in the Miami area. He was previously with American Ring in Southern California.
---
---
Martin Pundt, who was Germany manager for Holiday Extras for 13 years until the end of 2015, will launch Invatarru, a new specialist tour operator for Alaska and Northwest in January 2017. Pundt has worked extensively for much of the past two decades in Alaska and Northwest Canada. Also, Pundt and his sister, Stefanie Fitz, plan to expand a family-owned luxury golf holidays firm, Golf-Xtra.