Celyta Jackson, a well-known tour and travel industry marketing and communications consultant, has left one Miami firm— Albán Communications , where she served as vice president of tourism—for another, RDP Inc., where she'll be a vice president involved in international trade and development. Jackson, a regular speaker and presenter at industry events, has considerable expertise in the Brazilian market. She has spent most of her professional career in the hotel sector, serving at one point (1998-2002) as vice president of tourism for New York City & Company.
---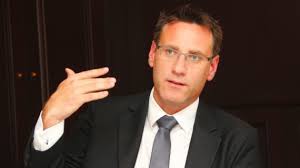 TUI Germany has reorganized its product management for regions and destinations under tourism director Oliver Dörschuck as part of a larger restructuring of its organization.  Steffen Boehnke, formerly long-haul holidays chief, is taking over the newly-created unit, TUI Hotel Brands & Cruises, and will also be in charge of premium holidays brand Airtours. He will be responsible for TUI Germany's activities in these areas in coordination with TUI Group's hotel and cruise subsidiaries. As part of the changes, Stefan Krämer, who "successfully brought Airtours back on a growth path" according to TUI, will take up a new post within the company.
---
Stefanie Berk, head of Thomas Cook Germany, has been elected as a vice-president of the German Travel Association (DRV) and head of the association's tour operator section.
---
Visit Anaheim announced that it recently added two people to its team: Ryan Alsup is manager, tourism development; and Rylee Chapman has been named tourism programs coordinator.  Alsup, who will work the markets of Australia, New Zealand and Mexico, as well as the U.S. domestic market, came to the bureau from Red Lion hotels, where he was a tour and travel market group sales manager. Chapman joined Visit Anaheim from the Huntington Beach Downtown Business Improvement District, where she was a graduate research assistant.
---
Terese' Balzereit recently took on the position as director of business operations at the Philadelphia Trolley Works/Big Bus in Philadelphia. A veteran of 25 years in the tour and travel industry, Balzereit's CV includes several senior sales and marketing posts, including a nine-year tenure as director of international marketing for Pennsylvania's tourism office.


---